Annual Report
On Giving to the University of Iowa

Scroll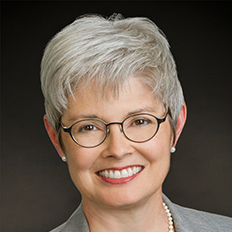 Lynette Marshall
President and CEO
The University of Iowa Foundation
"Our momentum is strong—by the end of our 2015 fiscal year (June 30, 2015), more than 183,000 alumni and friends had contributed nearly $1.5 billion to For Iowa. Forever More: The Campaign for the University of Iowa. This report tracks our progress toward our ambitious, $1.7 billion goal and features just a few examples of gifts that will support students, faculty, and patients for years to come."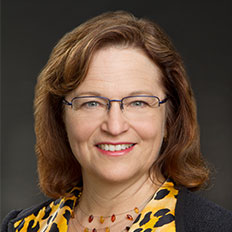 Cathy Zaharis
Chair
The University of Iowa Foundation Board of Directors
"Our world-class faculty and staff collaborate with and guide today's students as they explore our greatest challenges and make exciting discoveries. Donors to this campaign are providing crucial funding through gifts to support scholarships, advance research, bolster core academic programs, and provide unique study-abroad opportunities."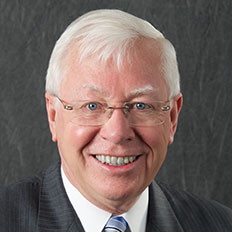 Jean E. Robillard
Interim President and
Vice President for Medical Affairs
The University of Iowa
"It's an exciting time to be at Iowa. As we renew our arts campus, build a new UI Children's Hospital, and continue to grow, we are grateful for all who are helping Iowa remain a leading institution. This historic campaign is rooted in tradition and not only celebrates and builds upon who we are, but also imagines what we can become—for Iowa and for the world."
Stories by the
Numbers
Every donation makes a difference. The following stories illustrate the impact of giving as of June 30, 2015, to the For Iowa. Forever More. campaign. Follow our stories to the financial summary.
---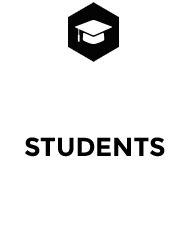 Progress toward campaign priority as of June 30th
---


new
Student funds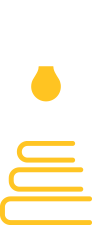 in undergraduate
Scholarships

For a Healthier Future
Story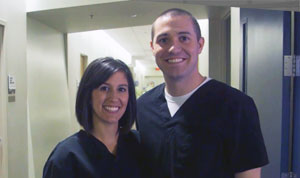 For a Healthier Future
For many students, scholarships are the keys that unlock a world of opportunities. So far in this campaign, more than 17,000 donors have supported the dreams and ambitions of our future doctors, lawyers, business leaders, teachers, and more. Thanks to a worldwide network of caring alumni and friends, Iowa students like Dan and Amalia—a husband-and-wife team who are doctoral students in the UI College of Nursing—are pursuing their dreams with laser focus.
"I owe a lot to the UI College of Nursing and to the legion of people who support it. The faculty and staff have supported my professional and personal development; the coursework has challenged me to think outside the box and to find new solutions to problems; and generous donors have provided scholarships that have decreased the financial burden of receiving an advanced degree. I am proud of the fact that I will earn two degrees from Iowa, and I know that will be a testament to the hard work that has gone into earning them."
Dan Lose (2012 B.S.N.)
Doctor of Nursing Practice Student, Health Systems
"I, too, feel grateful to have had the opportunity to study nursing at Iowa. Because this institution places high value on continuing education, I think that ongoing learning and growth as a professional will be forever ingrained in me. I know that I can always look to my colleagues and faculty when I need guidance and know that I am gaining lifelong mentors. I am also thankful to the many donors who have helped Dan and me. The financial support is overwhelmingly helpful, and I only hope that we will be able to do the same for those who come after us!"
Amalia Gedney-Lose (2013 B.S.N.)
Doctor of Nursing Practice Student, Family Nurse Practitioner
Pictured above, Amalia Gedney-Lose and Dan Lose.

A pledge to Iowa Students
Story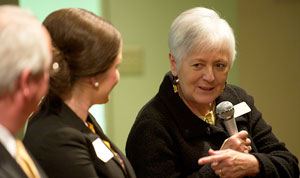 A Pledge to Iowa Students
Student success is at the very core of the University of Iowa's mission. That's why support for scholarships is such an important part of the For Iowa. Forever More. campaign. In 2012, former UI President Sally Mason launched Golden Pledge: A Presidential Partnership for Student Success. The program was designed to significantly increase the number of merit- and need-based scholarships for undergraduate students at Iowa by offering a matching gift that will double the impact of donors' gifts.
For every new or enhanced endowed scholarship fund of $100,000 or more, the President's Office is matching the payout of that fund annually through 2017. It's been nearly four years since Golden Pledge was created, and donors across the country are answering her call for this crucial support. To date, 60 donors have committed more than $10.4 million for Golden Pledge scholarships.
Alexis Finer is a third-year student at Iowa studying human physiology and psychology. Lexie hopes to attend medical school after graduation, and as a beneficiary of the Golden Pledge program, she is grateful for the life-changing experiences it has afforded her.
"The university has excellent resources to challenge and enhance your academic career," says Lexie. "I'm grateful that my scholarship has allowed me to pursue educational opportunities beyond the classroom, including research in a pediatrics lab, volunteer work, and a once-in-a-lifetime chance to study and work in India."
Former Hawkeye Creates Scholarship

Douglas P. Mehlhaus and Mary A. Mehlhaus, of Dysart, Iowa, have committed $250,000 to create the Doug and Mary Mehlhaus Men's Basketball Scholarship in the UI Department of Intercollegiate Athletics. Doug Mehlhaus was a Hawkeye men's basketball letterwinner in 1962 and 1963.

Gift Boosts Undergraduate Research

A $1 million gift to the University of Iowa Foundation from Sue B. Latham (1968 M.A., 1971 Ph.D.) and Robert J. Latham (1964 B.S., 1968 M.A., 1971 Ph.D.), of Cedar Rapids, Iowa, will enhance research opportunities for undergraduate students in the UI College of Liberal Arts and Sciences. Their gift created the Robert J. and Sue B. Latham Center for Scientific Engagement Fund, which will provide select students with year-long stipends to support global research projects. The fund was inspired by the couple's desire to give Iowa undergraduates more research opportunities in preparation for graduate school placement.

Alumni Couple Creates Scholarships in Two UI Colleges

Terry L. Hopper (1969 B.A., 1972 D.D.S.) and Pam V. Hopper (1971 B.A.), of Fort Dodge, Iowa, have helped establish or enhance four endowed scholarships at the University of Iowa. They made an outright gift of $100,000 to endow the Pam and Terry Hopper Iowa Writers' Workshop Scholarship Fund. They also made a planned gift of $1.25 million to create the Terry and Pam Hopper Dentistry Scholarship and the Pam and Terry Hopper Performing Arts Scholarship. A portion of their bequest gift also will support an undergraduate scholarship that they had previously created and their Writers' Workshop scholarship.
---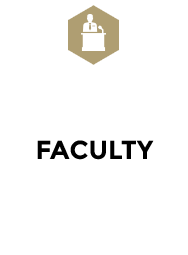 Progress toward campaign priority as of June 30th
---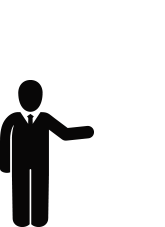 new
Faculty funds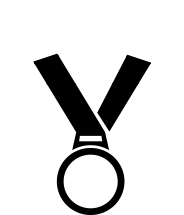 for
Professorships and Chairs

Innovators and Explorers
Side by side, UI students and faculty are blazing new trails in everything from health care to literature to business. Learn more about their groundbreaking partnerships.
Video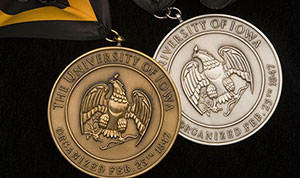 Celebrating our best and brightest
University of Iowa faculty members don't just teach about the world—they help transform it. In disciplines throughout the university, our teachers and scholars are making sweeping discoveries and bringing global attention to Iowa. They're doing everything from growing human bone and writing award-winning novels to using predictive modeling to change patients' lives. That's why we celebrate them—and the generous alumni and friends who make their work possible—through investiture ceremonies, which are among the oldest traditions in academia. Through these very special events, the university recognizes select faculty who are receiving endowed chairs and professorships. Such positions are made possible by generous private support, and they help fund faculty members' groundbreaking teaching and research. During the investitures, honorees and ceremonial participants don full academic regalia, and the honorees receive medallions symbolizing their achievements.
Roy J. Carver Charitable Trust Supports Medicine Faculty

The Roy J. Carver Charitable Trust, of Muscatine, Iowa, currently supports 10 endowed chairs at the University of Iowa. In 2014, the UI Roy J. and Lucille A. Carver College of Medicine announced the appointments of faculty members to positions that are supported by the Roy J. Carver Charitable Trust, including the Roy J. Carver Chair in Internal Medicine awarded to Gary Rosenthal, M.D.; and the Roy J. Carver Chair in Molecular Genetics awarded to Val Sheffield, M.D. Ph.D.

Otterbeck Creates Pharmacy Professorship

James A. Otterbeck (1983 B.B.A.), of Chicago, Illinois, and Naples, Florida, made a gift of $1.5 million through his company, OnePoint Patient Care, to establish the James A. Otterbeck OnePoint Patient Care Professorship in Hospice and Palliative Care in the UI College of Pharmacy. The gift creates the nation's first teaching position in pharmacy that is focused on hospice and palliative care.

Van Sant Gift will Support the UI College of Engineering

R. William "Bill" Van Sant (1966 B.S.M.E., 1967 M.S.) and Marilyn J. Van Sant of Bayfield, Wisconsin, have established a $3 million bequest for the UI College of Engineering that will benefit the entire college. Their commitment will create the R. William and Marilyn Van Sant Chair in Mechanical and Industrial Engineering, the R. William and Marilyn Van Sant Mechanical Engineering Scholarship, and the R. William and Marilyn Van Sant Engineering Innovation Fund.
---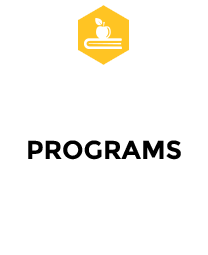 Progress toward campaign priority as of June 30th
---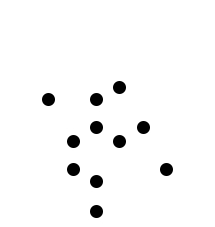 new
Research funds


new
Program funds

Iowa Voyagers
Story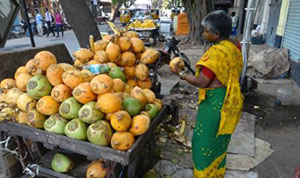 Iowa Voyagers
Discovering the world around us is a life-changing experience. When Linda Baker (1968 B.A.) traveled to Romania with the University of Iowa Alumni Association's Iowa Voyagers program nearly 10 years ago, she worked for three weeks in an orphanage. It was an experience Linda has not forgotten, and it's why she and her husband, Dale Baker (1968 B.B.A.), have established scholarships to support UI students in similar endeavors.
Today, the Bakers—platinum members of the Presidents Club—continue to support students in their service-learning opportunities. In December 2014, the couple made a gift to the UI College of Public Health that helped four UI graduate students secure global public health internships this past summer—Ben Scott in Brazil, Maya Ramaswamy and Josie Rudolphi in India, and Natalia Santos in Ecuador.
The Bakers' gift to the UI College of Public Health qualified for a challenge grant from the Roy J. Carver Charitable Trust that matched gifts aiding new faculty success, student support and educational innovation, health-sciences research collaboration, entrepreneurship, and community outreach and engagement. The Bakers' gift—as well as gifts from a number of other donors—helped the UI College of Public Health meet its $1.5 million challenge from the Carver Trust.
During this fiscal year, the couple also supported the Sally and Ken Mason Student Success Fund, the Dale and Linda Baker Excellence Fund in Business, the Howard K. and Mathilda Ihrke Memorial Fund in the College of Education, and the Dale and Linda Baker Excellence Fund in Public Health.

Giving for a Cure
Story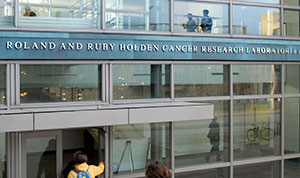 Giving for a Cure
When Roland Holden—who founded Holden Foundation Seeds Inc., a seed corn research and genetics company—died in 1995 after battling leukemia, the Holden family of Williamsburg, Iowa, became committed to celebrating his legacy by advancing research and treatment that may eventually cure the disease that took his life. That commitment to honoring Roland Holden led the family to make transformational gifts to support cancer research and care at Iowa. In honor of the family's remarkable gifts, the UI established the Holden Comprehensive Cancer Center in 2000.
The excellent care Roland Holden and his wife, Ruby, received at University of Iowa Hospitals and Clinics—and the transformative, first-rate care UI Holden Comprehensive Cancer Center offers all patients and families—is why the Holden family continues to make a difference for so many others affected by cancer. The Roland and Ruby Holden Foundation recently committed an additional $5 million to the UI Holden Comprehensive Cancer Center, a National Cancer Institute-designated, comprehensive cancer center. The gift will support faculty, research, clinical trials, and nursing education.
"The Holden family's landmark support has helped assure that we are able to lead the way in cancer research; offer state-of-the-art, compassionate treatment for our patients; and train the next generation of cancer researchers and clinicians," said Jean E. Robillard, UI interim president and vice president for medical affairs. "This gift from the Holdens will help future generations of patients and families."
Alumna Creates Women's Leadership Program

Kathleen A. Dore (1972 B.A., 1984 M.B.A.) and Keith J. Jepsen, of New York City, have established the Kathleen Dore—Henry B. Tippie MBA Women's Leadership Program to support leadership development of female M.B.A. students in the Henry B. Tippie College of Business. The couple also created the Kathleen Dore M.B.A. Scholarship for Women Leaders, an endowed fund to support an annual full-tuition scholarship for a first-year female M.B.A. student. Their total gift of $1.1 million qualifies for the Tippie Society Campaign Challenge, which—through a gift from Henry B. (1949 B.S.C., 2009 L.H.D.) and Patricia B. Tippie—provides matching funds for an outright gift of $1 million or more. This will result in $2.1 million in impact for the college.

Carver Trust Grant Supports Library

Students, faculty, and visitors to the UI Main Library will benefit from a $500,000 gift from The Roy J. Carver Charitable Trust, of Muscatine, Iowa. The Carver Trust supported the renovation and revitalization of an exhibition space that sits adjacent to the new Library Commons. The gift will allow UI Libraries staff to display unique items from Special Collections, collaborate with campus and national partners, and host traveling exhibitions.

Estate Gift will Support Genetics Research at Iowa

The University of Iowa Foundation received a $7.8 million gift from the estate of Franklin D. Trueblood (1925 L.L.B.) that will dramatically enhance research in the UI Roy J. and Lucille A. Carver College of Medicine. Trueblood, who grew up in Belle Plaine, Iowa, established a law firm in Chicago shortly after receiving his law degree from the UI, where he lived until his death in 1989. When his longtime friend, Elsie E. Foerstner (1941 B.S.C.), died in April 2014, the UI Foundation, as remainder beneficiary of the Franklin D. Trueblood Trust, received the funds, which are designated for genetics research in the UI Carver College of Medicine.
---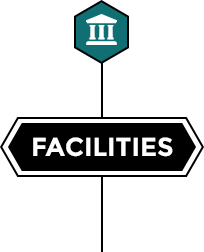 Progress toward campaign priority as of June 30th
---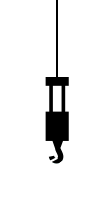 new or improved
Facilities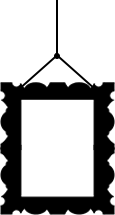 renewed
Arts Campus
Video
Map of facilities
It's a historic time at the University of Iowa. With 13 new buildings or facility renovations taking place on the UI campus during For Iowa. Forever More: The Campaign for the University of Iowa, it's a time of unprecedented growth for the university. In the campaign, approximately $149 million has been raised for facilities across campus. Explore the map below for updates regarding current and completed, privately supported projects on the UI campus.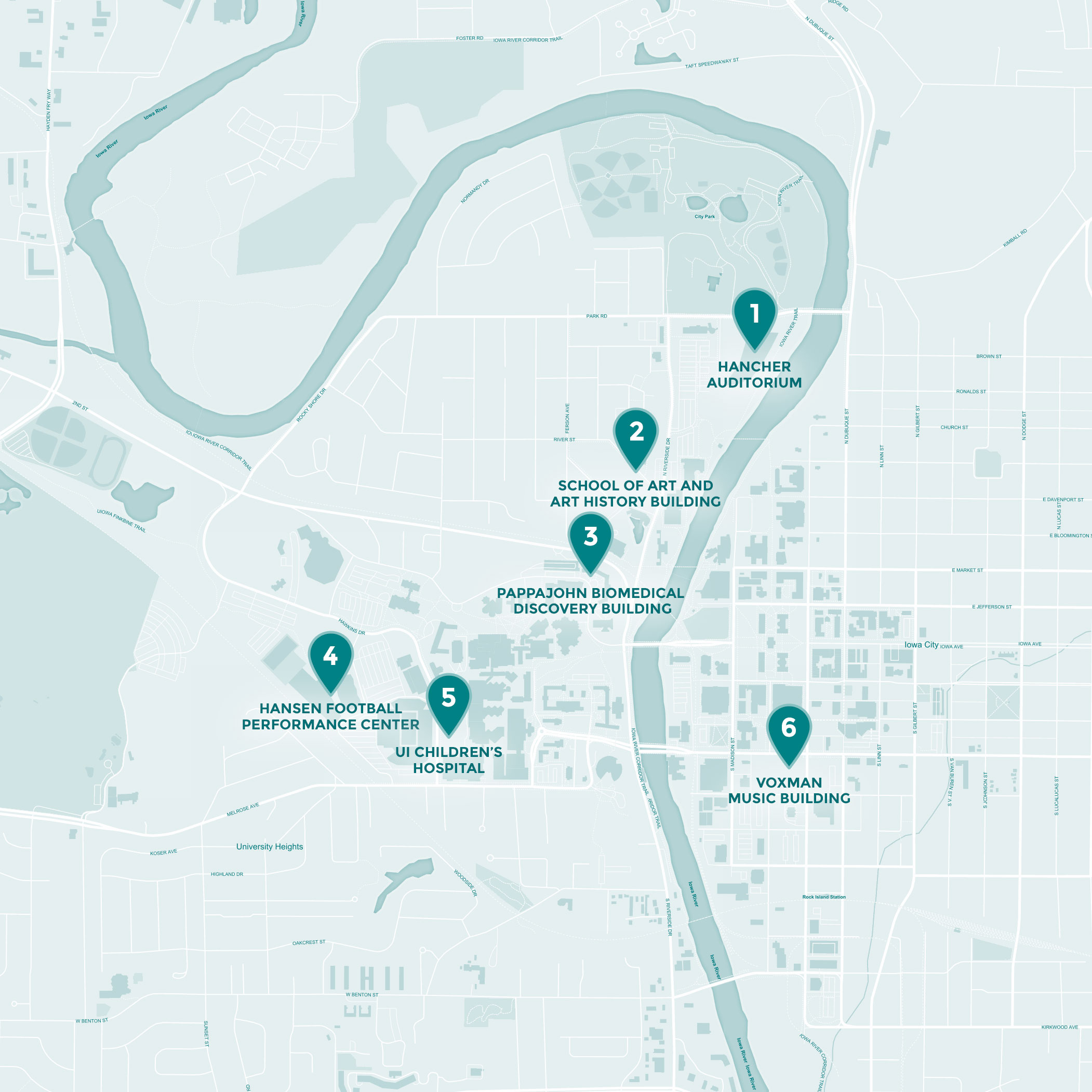 Facilities
Gift Highlights
Hy-Vee Supports New UI Children's Hospital

Hy-Vee, an employee-owned supermarket chain with headquarters in West Des Moines, Iowa, has committed $500,000 to the University of Iowa Children's Hospital Building Fund. University of Iowa Health Care and the UI Foundation are in the midst of a $50 million fundraising campaign to build a dedicated children's hospital adjacent and connected to UI Hospitals and Clinics. Slated for completion in December 2016, the 189-bed facility will offer outstanding care in a child-friendly environment.

Hansens Make Visionary Gift for UI Football Program

Stewart G. Hansen and LeNore J. Hansen of West Des Moines, Iowa, have given $8 million to the Iowa Football Legacy Campaign. In recognition of the Hansens' generous gift, the university has named the Stew and LeNore Hansen Football Performance Center—which comprises the Jacobson Football Operations Building and the indoor practice facility—in the couple's honor.

Lasansky Family Honors Late Artist with Gift to New Art Building

The family of internationally acclaimed printmaker Mauricio L. Lasansky supported the UI School of Art and Art History by directing $340,000 to the school's building fund. Lasansky's six children and their families did so to honor the late artist, who taught at the University of Iowa for 40 years before his retirement in 1985. The UI School of Art and Art History, along with the UI School of Music and Hancher, are in the midst of a $30 million fundraising campaign to rebuild after the flood of 2008 destroyed most of the arts campus. In honor of the gift—and in memory of Mauricio's exceptional artistic contributions—the atrium in the new art building will be called the Mauricio L. and Emilia B. Lasansky Atrium.
---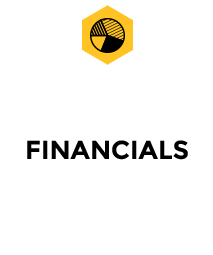 Progress toward key campaign priorities
---
---
Progress toward campaign priority as of June 30th
---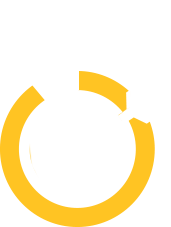 to
Campaign Goal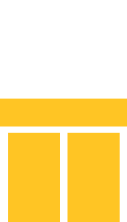 UI alumni and friends have
Joined the Campaign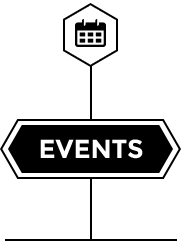 Photo gallery of events