Jerre (65BA, 11LHD) and Mary Joy Stead
Jerre and Mary Joy Stead are dedicated to impacting others through philanthropy, volunteering, and leadership.
After Jerre's graduation from Iowa in 1965, the high school sweethearts and Maquoketa, Iowa, natives set off for a life of achievements and adventures. While Jerre led numerous organizations as CEO and chairman, Mary Joy cared for their family and established community connections in locations ranging from Minneapolis to Brussels, Belgium.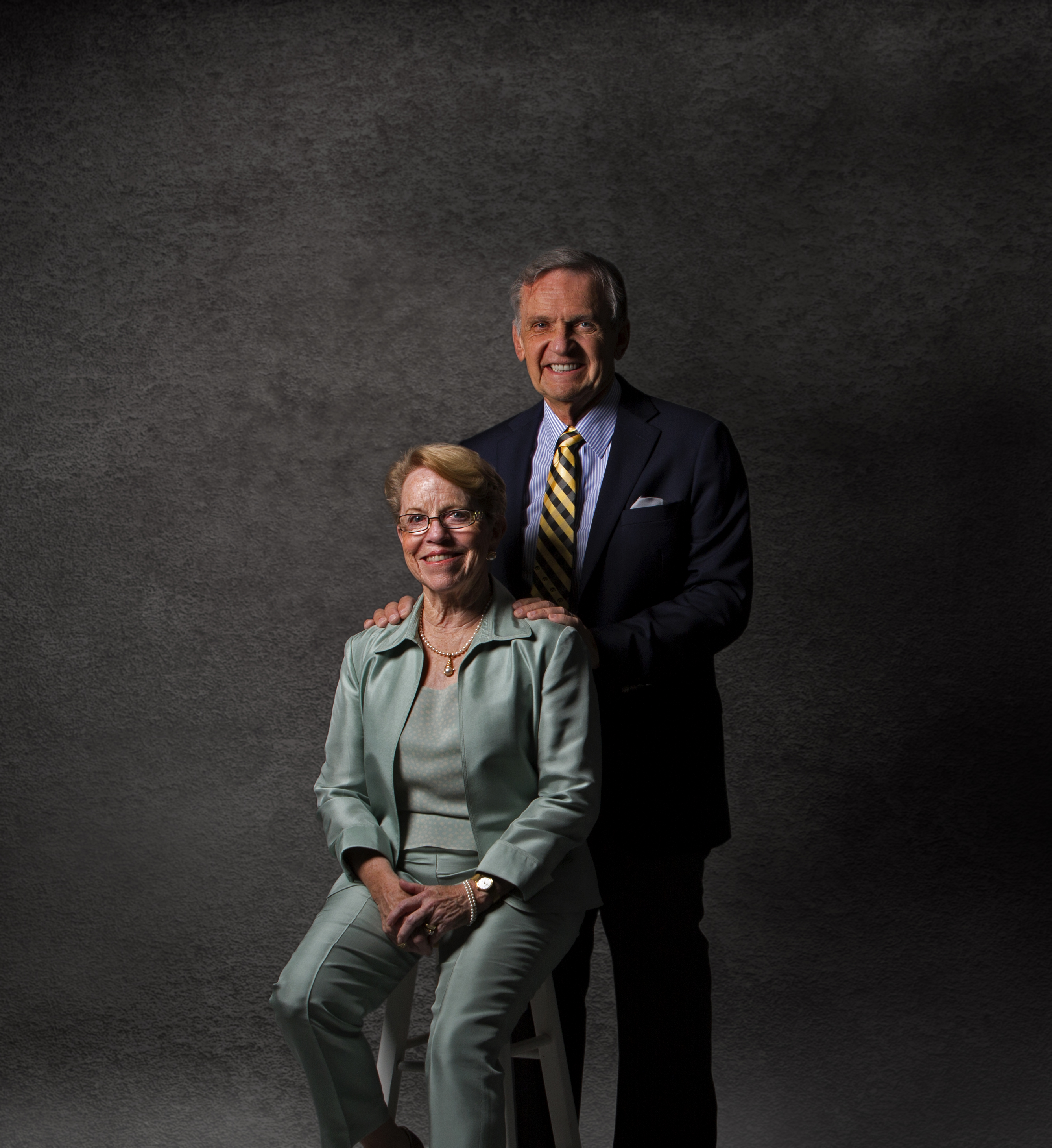 No matter where they lived, the Steads never forgot about Iowa. Their visionary generosity and transformative gifts helped build the UI Stead Family Children's Hospital and elevated the Stead Family Department of Pediatrics, offering pediatric patients the highest level of care, comfort, and compassion. Most recently, they made a significant gift to create the Stead Family Scholars program, which funds research grants to outstanding early career scholars in the UI Roy J. and Lucille A. Carver College of Medicine.
In addition, through their commitment to volunteerism and engagement, the Steads have chaired 16 campaigns for nonprofit organizations, including at Iowa, and are founding donors of community organizations Healthy LifeStars and Community 43. The Steads are also ardent supporters of the Lilly Family School of Philanthropy at Indiana University, Salk Institute, and the Garrett Evangelical Seminary.
Today, Jerre is chair emeritus at Clarivate and is chairman of the Banner Alzheimer's Institute and Garret Evangelical Seminary. Mary Joy has served on the UI Center for Advancement board since 1999.