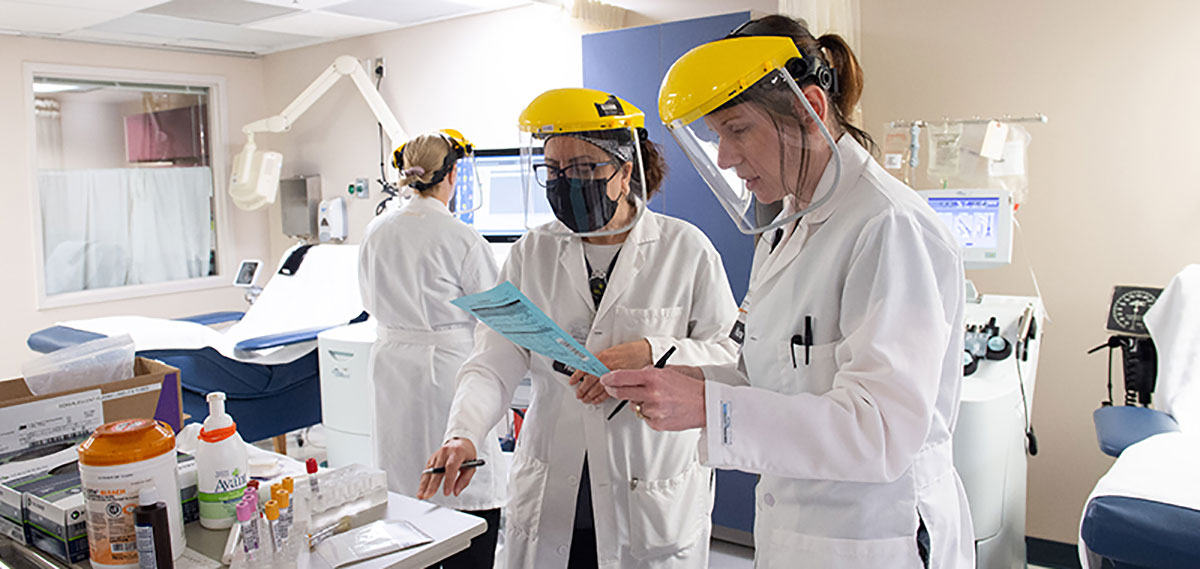 In response to the COVID-19 pandemic, AT&T has provided $30,000 to University of Iowa Health Care to support front-line health care professionals with child care costs.
"Our health care workers remain extraordinarily dedicated to providing the highest quality care to all of our patients during this challenging time," said Suresh Gunasekaran, CEO of UI Hospitals & Clinics and associate vice president of UI Health Care. "I want to thank AT&T for the care they've shown for our employees through this generous grant."
"We are proud to support our health care workers on the front lines of the COVID-19 pandemic," said Dustin Blythe, director, External Affairs, AT&T Iowa. "While they are taking care of us, we want to take care of them and hope this contribution will help with unforeseen expenses such as child care."
University of Iowa Health Care is providing testing and treatment for inpatients and outpatients with COVID-19, as well as conducting research and clinical trials to find new treatments.
As Iowa's only comprehensive academic medical center, its staff is continuing to safely care for all their patients with essential health care needs during the pandemic.
To contribute to the UI Health Care Staff Emergency Fund, visit givetoiowa.org/uihc.