During crisis, Iowa focuses on its core missions, making difficult decisions to ensure future success.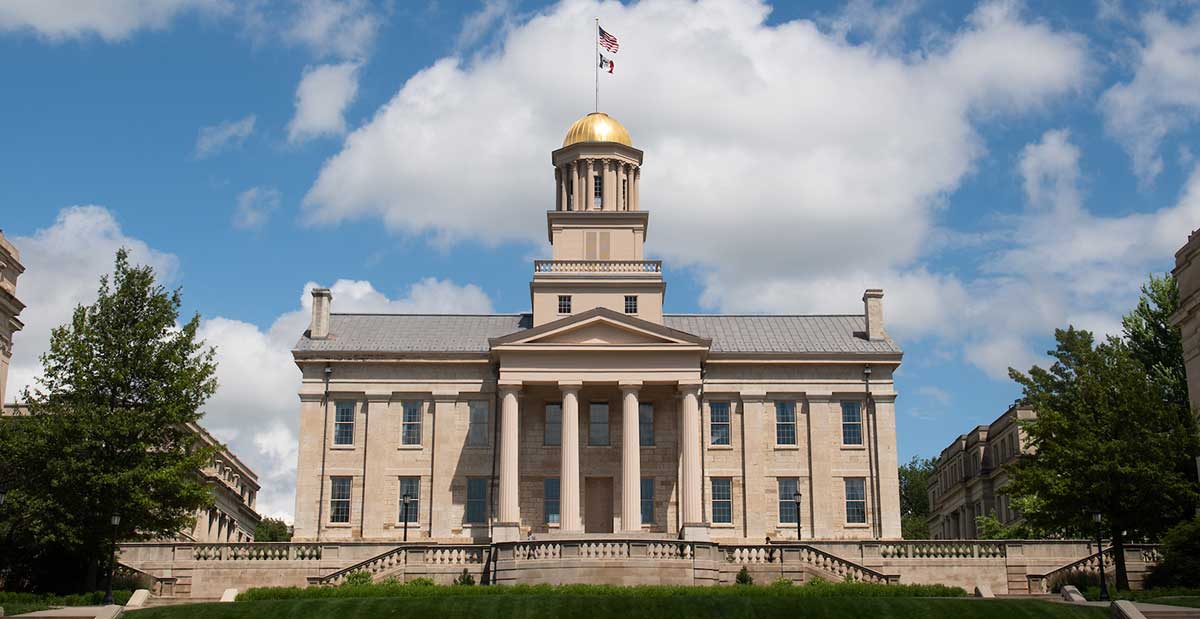 University of Iowa President Bruce Harreld spoke virtually to a group of alumni leaders at the beginning of the fall semester, providing an update on the financial challenges the university is facing as a result of the COVID-19 pandemic. "The fiscal consequences have been devastating," he said.
Harreld said he prioritizes providing students a world-class education while protecting their health and well-being. A critical incident management team—made up of health experts from UI Hospitals & Clinics and the medical campus, as well as facilities managers, and academic and student life representatives—helped develop the plan to safely reopen the campus this past fall based on CDC guidelines. The team continues to meet a few times a week to monitor community health.
The UI is facing an $18 million budget reduction compared to last year due to a loss in state funding and a decline in student enrollment. It will also be faced with significant financial challenges related to COVID-19.
In April, the Board of Regents, State of Iowa, froze tuition to assist students and families, and in June the Iowa Legislature reduced university funding over concerns about state tax collections. The UI then incurred increased costs to procure personal protective equipment and enact other safety measures against the COVID-19 virus. Enrollment declined by around 500 students, and Iowa significantly reduced its residence hall capacity this academic year to promote social distancing and ensure the availability of isolation and quarantine rooms.
Several units across campus are experiencing substantial cuts as a result of the pandemic. Hancher recently began a three-year process to become a self-sustaining unit that doesn't rely on $1.5 million annually from the fund that primarily supports the university's educational mission. The already self-sufficient athletics department—which in recent years has provided $2 million annually in direct support to the university—now faces a significant loss in revenue from the cancellation or postponement of spring and fall sports that will take years to overcome.
After careful consideration and "a lot of agony," Harreld said the men's and women's swimming and diving, men's gymnastics, and men's tennis programs will be eliminated at the end of the academic year. The $5 million in annual savings will assist the athletics department in creating a long-term debt repayment plan that allows the remaining sports to continue.
Harreld said private support can play a crucial role in funding services that aid the academic success of first-generation and underrepresented students. As the university works to tackle inequities in retention rates, he said it's more important than ever to invest in high-impact programs that help mentor, tutor, and support these students. Harreld has donated half of his salary to the Student Life Emergency Fund, which assists students who face unforeseen events or circumstances that could negatively impact their academic success. "Each of us must make budget decisions that protect the core mission of the university and set us up for success moving forward," Harreld said.
---
To give to the areas of greatest need at Iowa, including the Student Life Emergency Fund, visit givetoiowa.org.