A generous gift from the former AIB College of Business is helping today's UI business students become tomorrow's innovators and entrepreneurs.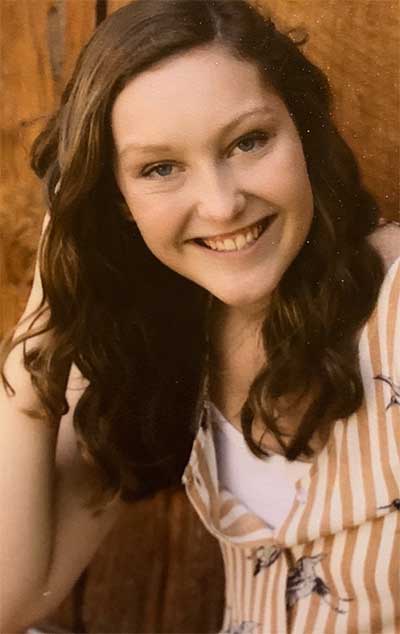 Danielle Arkfeld
A former Iowa business college is inspiring new generations of students to blaze trails in the industry. Thanks to a generous $7.5 million gift from Des Moines' AIB College of Business, which closed its doors in 2016, University of Iowa business majors now are benefiting from crucial scholarship support.
"I grew up in Panama, Iowa, and dreamed of becoming a businesswoman," says UI finance student Danielle Arkfeld (Class of 2024), one of this year's AIB College of Business Scholarship recipients. "The support helps me focus on my studies without having to stress over how to pay for my education. I look forward to spreading the same kindness in the future."
AIB College of Business was founded in 1921. The college offered diplomas, associate degrees, and bachelor of science degrees, primarily in the fields of accounting, business administration, and court reporting. Over 50,000 alumni attended the college during its 95-year history. Its graduates continue to be in high demand by employers. 
In 2015, AIB's Board of Trustees entered an agreement with the University of Iowa to donate its 20-acre campus for use by UI. The university eventually sold the campus property in 2019.  Proceeds from the sale created the AIB College of Business Scholarship Fund, which provides renewable $1,000 scholarship awards to qualified UI students.
Former AIB president Nancy Williams says, "We are pleased that the newly created AIB College of Business Scholarship will continue to help students from the state of Iowa in their pursuit of earning a college degree."
This year, the University of Iowa awarded 40 scholarships to students in business-related programs. "These scholarships make the UI more accessible and get students excited to explore the Henry B. Tippie College's wonderful academic programs," says Brent Gage, the university's associate vice president for enrollment management. "We hope these awards will build upon AIB's legacy and produce successful business graduates who will lead Iowa's economic future."