Christopher and Elise Klein have made a $1 million gift to endow the director of player development position within Iowa football—the second named position for the program.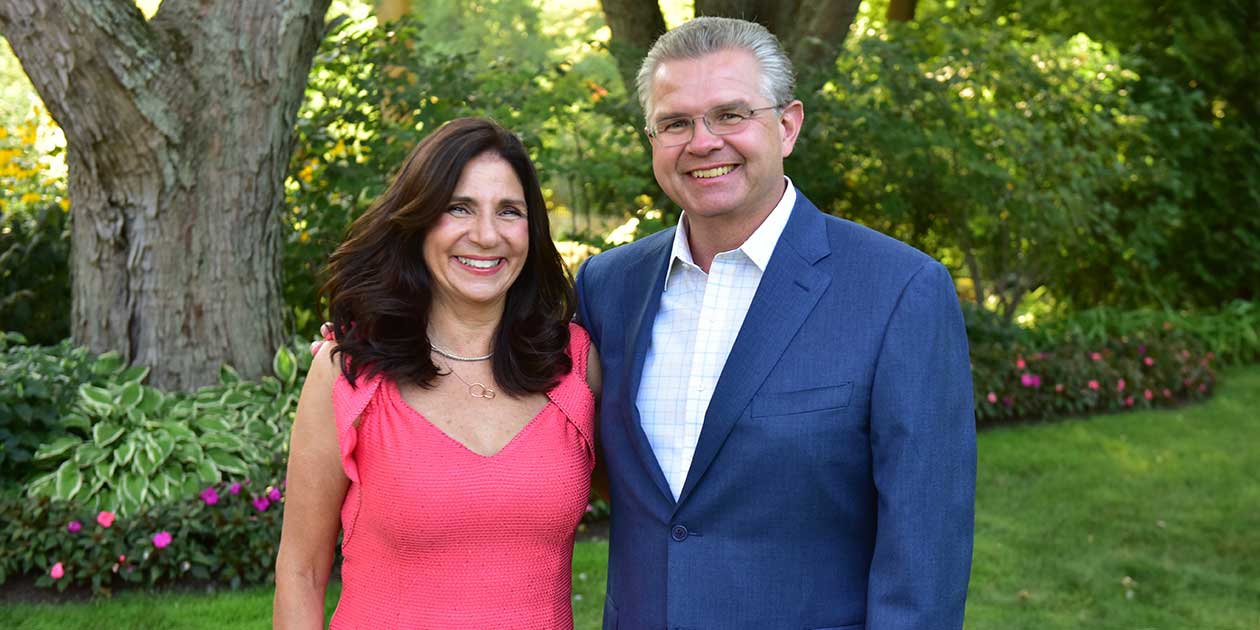 PHOTO COURTESY KLEIN FAMILY
Christopher and Elise Klein
Jason Manson (06BA) was hired in May to take over as the director of player development for University of Iowa football. Now, thanks to two Iowa alumni, he is getting some additional resources to support football student-athletes.
Today, the University of Iowa Department of Athletics has announced a $1 million gift for the Iowa football program from Christopher Klein (85BBA) and Elise (Rosenfeldt) Klein (85BA). Their generous contribution will support the director of player development position within Hawkeye football.
"Our family has always enjoyed the sport of football, as I played through high school and our son played through college. Football was also an important part of Elise and my college experience when we were students at Iowa in the early '80s," says Christopher Klein. "We believe football builds character and helps develop leadership skills that are beneficial in life. Following the news last summer, we sought to assist Iowa football with building a more inclusive culture. We would like to see the Iowa football experience result in even better outcomes and career saliency for student-athletes, and we hope this gift will inspire them and advance the progress being made."
Manson will be the first to hold the title of Chris and Elise Klein Director of Football Player Development. Included in Manson's duties are assisting freshmen as they transition into the program and Iowa City and preparing upperclassmen for life outside the program. This gift creates just the second named position within Iowa football and will enhance academic resources and career development for football student-athletes, as well as continue to foster a sense of community and engagement for Iowa football players.
"I'm grateful for Chris and Elise Klein, whose generous support will help our student-athletes develop both academically and athletically," says Kirk Ferentz, who holds the title of Moon Family Head Football Coach. "Our first-year players will especially benefit from this gift as they adjust to life on campus in Iowa City."