It was a "life-defining moment" for Janice when she rediscovered her alma mater during a human-resources symposium at Iowa. The visit inspired her to become more involved—and led to her eventually becoming an outstanding Iowa volunteer and co-chair of For Iowa. Forever More: The Campaign for the University of Iowa.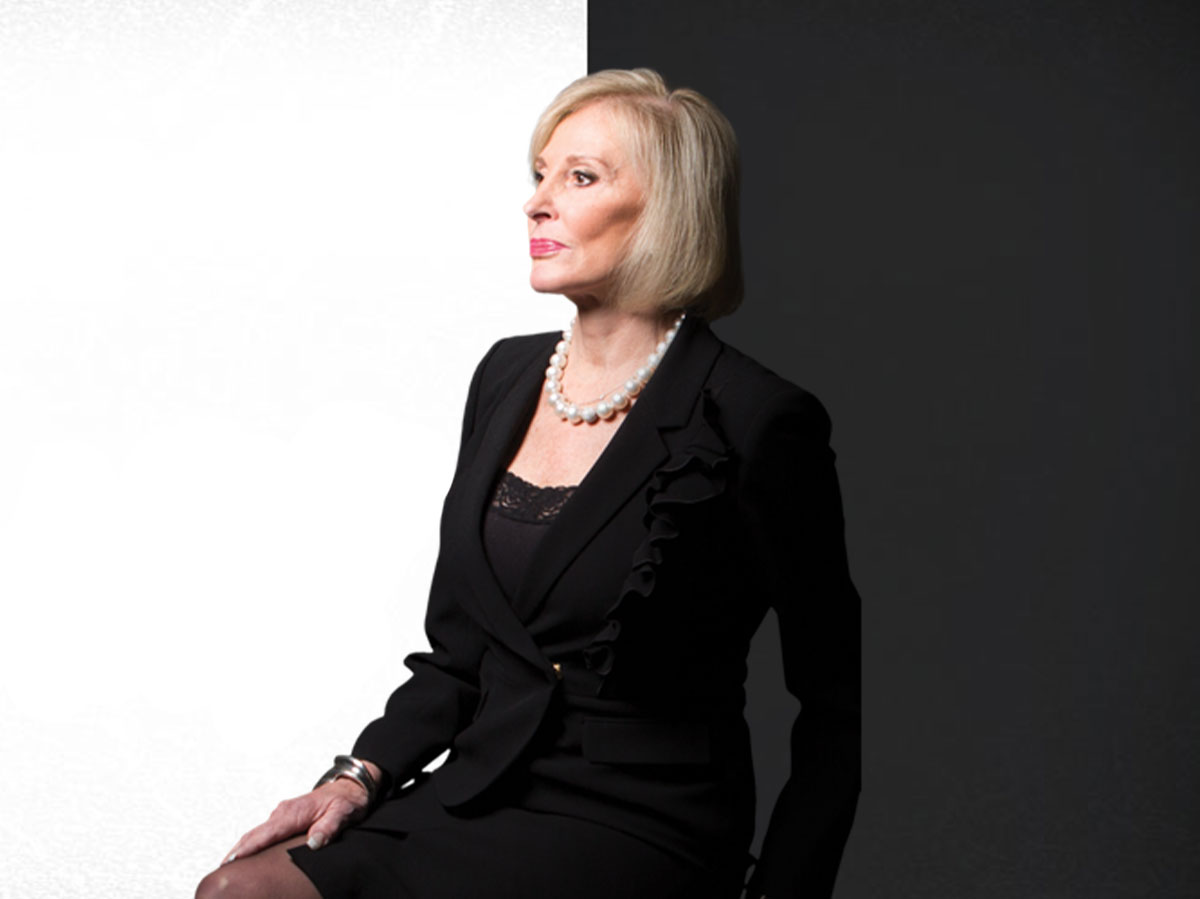 It all started with a sister's love—a love that grew to reach so many others, especially young, talented women.
Janice Ellig is co-CEO of Chadick Ellig, a high-powered executive search firm in New York City. According to Business Week, she also is "one of the world's most influential headhunters." But before she made it in the Big Apple, Ellig was a young woman walking in her older sister's footsteps—all the way to the University of Iowa.
"I was eight years behind Adrienne, and, as a native New Yorker, I observed Iowa through her experiences," says Ellig. "I followed her there, graduated with a degree in business, and came back East. I didn't reconnect with the University of Iowa until 25 years later."
By then, Adrienne had lost her battle with cancer, and Ellig had carved out a stellar career driven, in large part, by her sister's influence. Ellig wanted to keep Adrienne's memory alive and found a perfect way to do so at Iowa.
"It's been a remarkable experience to get to know the recipients of my sister's scholarship. They are beautiful people, inside and out, and they are dedicated to public health. These are very informed women, with strong opinions, who are passionate about their work and their families."
- Janice Ellig
In 1999, she established the Adrienne Astolfi Eddins Health Management Scholarship, which helps female students in the University of Iowa College of Public Health. Ellig has forged strong connections with these students; they often get together when she's in Iowa City, and she also has brought them to her home in New York City for two different weekend visits.
"These are highly accomplished women, and I want them to reach for the stars, as high as they can," says Ellig. "I want them to form a strong bond and help each other succeed. We need more women in top leadership positions in this country; they are our future."
Ellig is a leader. Not only is she a dedicated mentor, but also a generous donor and tireless volunteer. She hopes other women will follow her example—according to their means‐by making gifts of time, effort, and resources and by nurturing other women's personal and professional successes.
"I tell these students that they need to invest in other women going forward because that is part of my sister's legacy—to pass the torch."
Watch: Janice Ellig Speak at the University of Iowa