The No. 15 Hawkeyes will face No. 22 Kentucky in its ninth-straight bowl invitation following a thrilling regular-season run to a conference divisional title and the program's second appearance in the Big Ten Championship Game.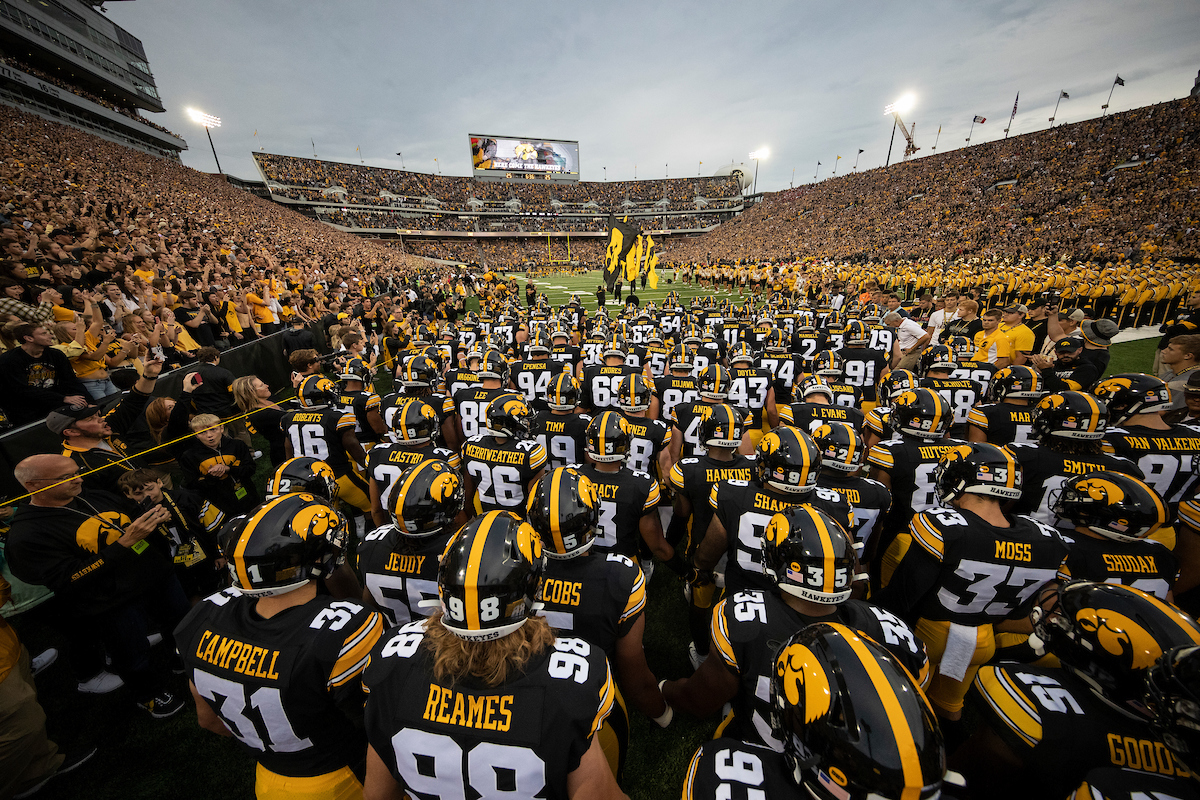 Hawkeye Sports
Hawkeye fans are expected to swarm Orlando for the Vrbo Citrus Bowl, which will take kickoff at 1 p.m. (EST) on New Year's Day.
The Iowa Hawkeyes are headed to Orlando for the Vrbo Citrus Bowl! There are several events for fans to enjoy while visiting the sunshine state. If you still need game tickets, you can purchase them online or by calling 800-IA-Hawks (424-2957). If you aren't traveling, but still want to celebrate with Hawk fans near you, check out these game watch locations.
Wednesday, December 29, 2021
Iowa Men's Basketball Game Watch
Tin Roof
8371 International Dr.
Orlando
8:01 p.m. (EST)
Cheer on the Hawkeyes at alumni-owned Tin Roof as Iowa takes on Western Illinois! Stop by the welcome table for Iowa swag items and complete a short survey to receive a complimentary beverage and bowl game branded lapel pins (while supplies lasts). This event is co-sponsored by the University of Iowa Center for Advancement and Bravo Sports Marketing. No cover fee.
Thursday, December 30, 2021
Hawkeye Happy Hour
Howl at the Moon
8815 International Dr.
Orlando
4 - 9 p.m. (EST)
Meet up with your fellow Hawkeye fans for a happy hour at Howl at the Moon. A special Vrbo Citrus Bowl radio show featuring Gary Dolphin and Ed Podolak will be held at 8 p.m. Cover is $10 if you prepay, and $15 at the door.
Friday, December 31, 2021
Hawkeye Huddle
Pointe Orlando
9101 International Dr.
Orlando
3:30 - 4:45 p.m. (EST)
Join your fellow Hawkeye fans along with Herky, the Iowa Spirit Squad, the Hawkeye Marching Band, and other special guests at Pointe Orlando. This will be a joint pep rally with the Kentucky Wildcats, and the Hawkeye Huddle stage will be located at the north end of Pointe Orlando.
Saturday, January 1, 2022
Tinker Field
287 S. Tampa Ave.
Orlando
9 a.m. - 1 p.m.
Featuring interactive games, inflatables, face painting, and more, the Vrbo Citrus Bowl Fan Fest is the official pregame tailgate party held adjacent to Camping World Stadium. Admission is free, and a selection of food and beverages will be available for purchase from local vendors.
Camping World Stadium
1 Citrus Bowl Place
Orlando
1 p.m. (EST)
Cheer on the Iowa Hawkeyes as they take on the Kentucky Wildcats.
For more information on the Vrbo Citrus Bowl, check out the fan guide.