Noah and John Weitz have been active in Loras College Dance Marathon, which raises money for patients at UI Stead Family Children's Hospital.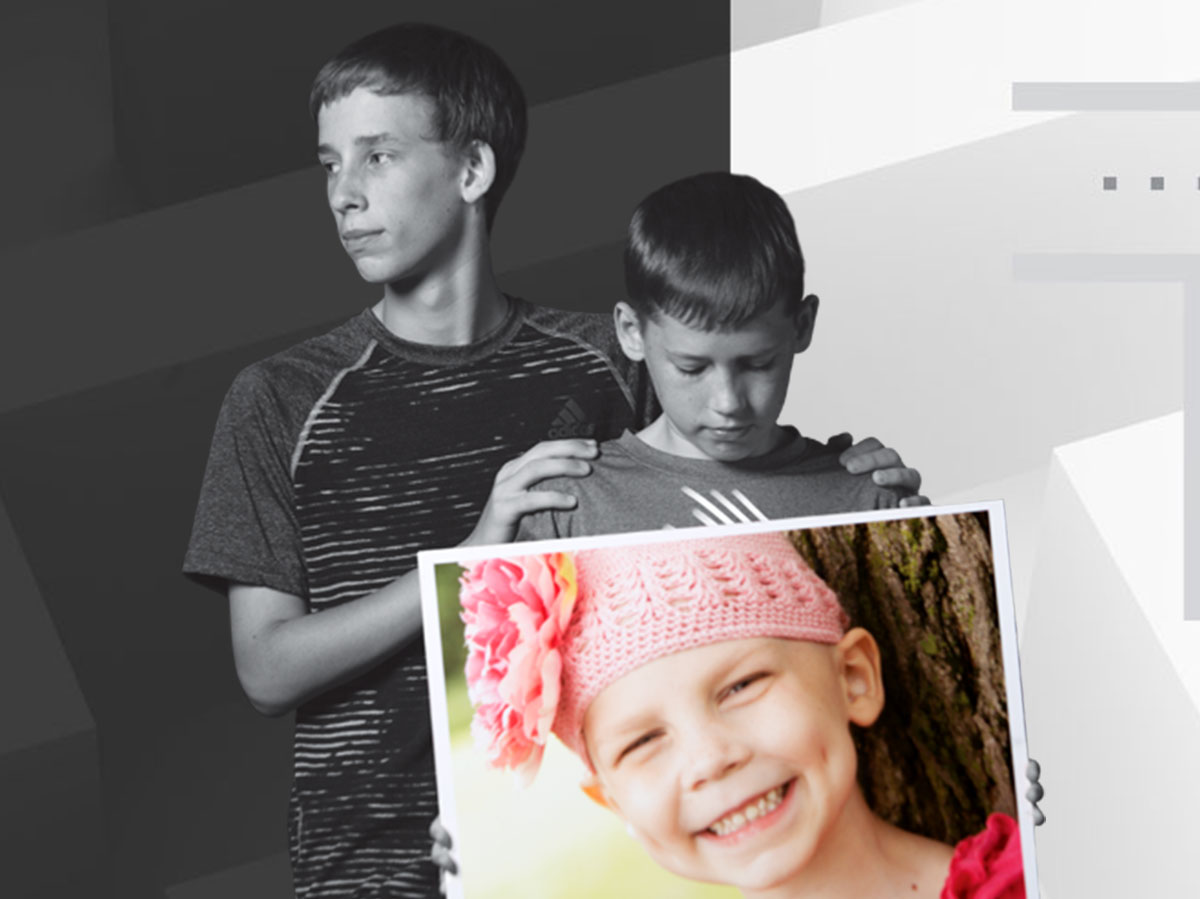 Funny ... joyful ... adventurous.
Those are the words brothers Noah and John Weitz use to describe little sister, Anna.
John would add one more.
"Brave," he says. "At the amusement park, she went on more rides than me."
They keep all of those words in mind when they celebrate her life.
Anna Banana, as she is so lovingly referred to, died in her mother's arms on May 22, 2012, after a 19-month battle with cancer.
She was only five.
Her death prompted her brothers to make a difference for other kids and families who face the disease.
The boys began raising money for pediatric cancer research at University of Iowa Stead Family Children's Hospital. They encouraged their friends to join them, and in exchange for their hard work, the kids receive the ultimate reward: an invitation to Game Changers, a no-holds-barred, all-the-fun-you-can-handle sleepover at the Weitz home.
Except they don't actually sleep.
"We play video games all night long," says Noah.
"Anna was really funny and goofy. And she really liked to dance."
- Noah Weitz
Mom, Krista, is totally on board and helps make sure the boys can up the ante each year, which is important, because Noah and John are ambitious fundraisers. In 2016, the boys and their friends raised $6,000ómore than twice the amount they had raised the year before.
"They make me nervous every year," says Krista. "Because they set these big goals and I think, 'How are you going to do that? It doesn't just happen.' And then, they all work together and get it done. They're amazing."
While they work hard, they do manage to have lots of fun in the process, just as Anna would have wanted.
"She was, like, really funny and goofy," says Noah. "And she really liked to dance." Adds John, "She basically just liked to do everything my brother and I did."
One more word to add to the list: smart.
Watch: Noah Weitz, John Weitz, and Krista Weitz