A native of North Carolina, Rachel Marie-Crane Williams has been a faculty member at the University of Iowa for more than 20 years. She is an accomplished artist, and loves to ride her motorcycle and spend time with her children.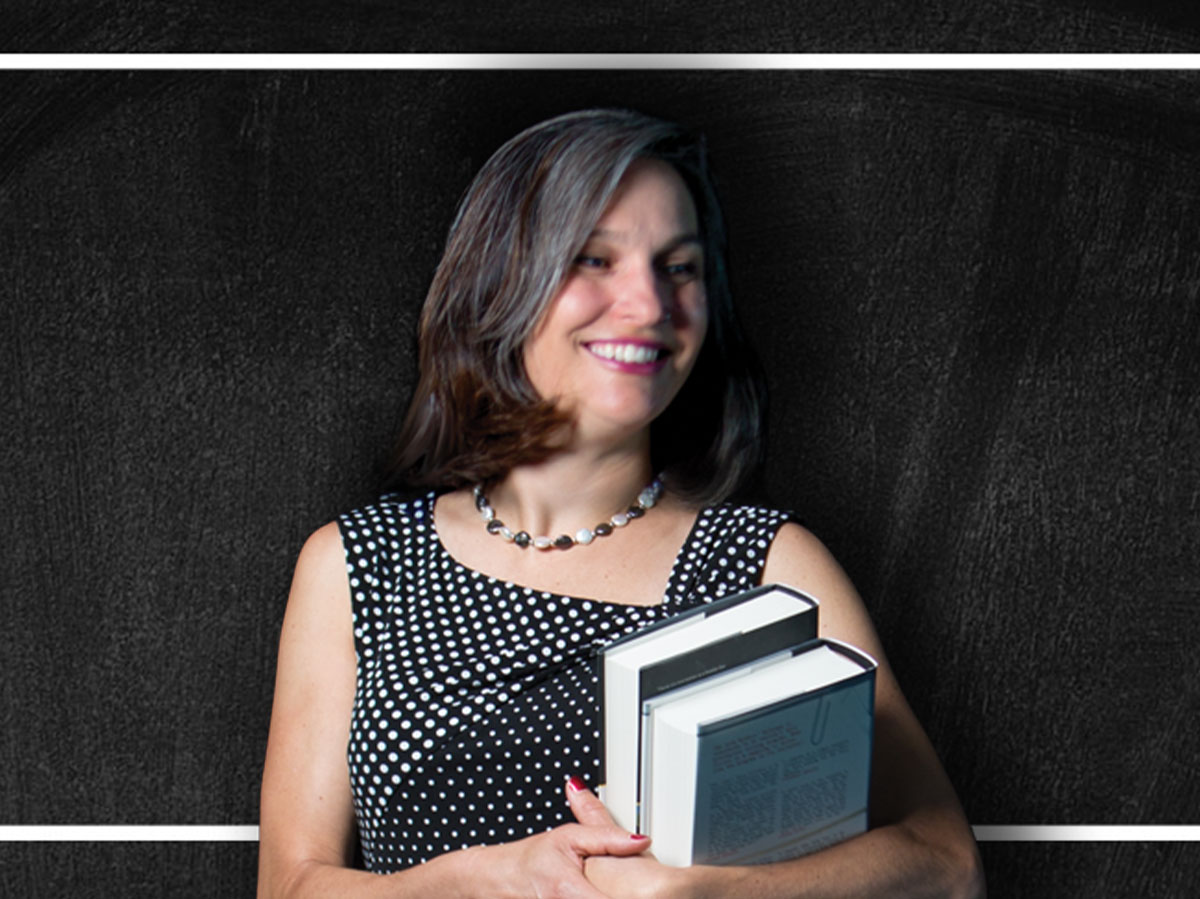 Rachel Marie-Crane Williams has spent a lot of time in prison.
In her more than two decades of work in correctional facilities, Williams has helped women from all walks of life, but there has been one similarity: they all have something worth sharing.
"The stories these women have shared with me are truly heartbreaking," she says. "While prison is a hard place to live, the experience can be very transformative. For some of them, it's the first time in their lives that they are safe, are getting a warm meal, or are receiving medical care. They are amazing women with great potential; they just need some support."
Williams, a faculty member in the University of Iowa College of Liberal Arts and Sciences, facilitates a practicum class on healthy relationships at the Iowa Correctional Institution for Women in Mitchellville, Iowa. She continues to be moved and motivated by the inmates' resiliency.
"All of us have some responsibility to give back and to ask ourselves: 'What can we do on a daily basis to make this world a better place?' Donating money is one of the best ways to do that."
- Rachel Marie-Crane Williams
"Many incarcerated women have had negative experiences throughout their lives, and their self-confidence is pretty low," she says. "One of the most powerful things about this practicum class is women hearing other women tell their stories. They realize they're not alone, and they help each other."
These experiences have fueled her passion for helping others. "When people ask me what they can do to help women, I tell them that stopping interpersonal, economic, and cultural violence is my top priority," she says.
That's why Williams volunteers her time and gives regularly to organizations such as the UI Women's Resource and Action Center, which provides counseling services, training, and connections to victim advocacy programs for women in Eastern Iowa. For Williams, it's a continuation of her commitment to empowering women.
"I was raised to give back," she says. "My dad and mom taught me that if there are people who are less fortunate than you are, then you should do what you can to help them—not just with your money, but with your time, energy, and privilege."
Watch: Rachel Marie-Crane Williams