Chad Andrews supports patients at the University of Iowa Stead Family Children's Hospital through running marathons, annual gifts, and estate plans.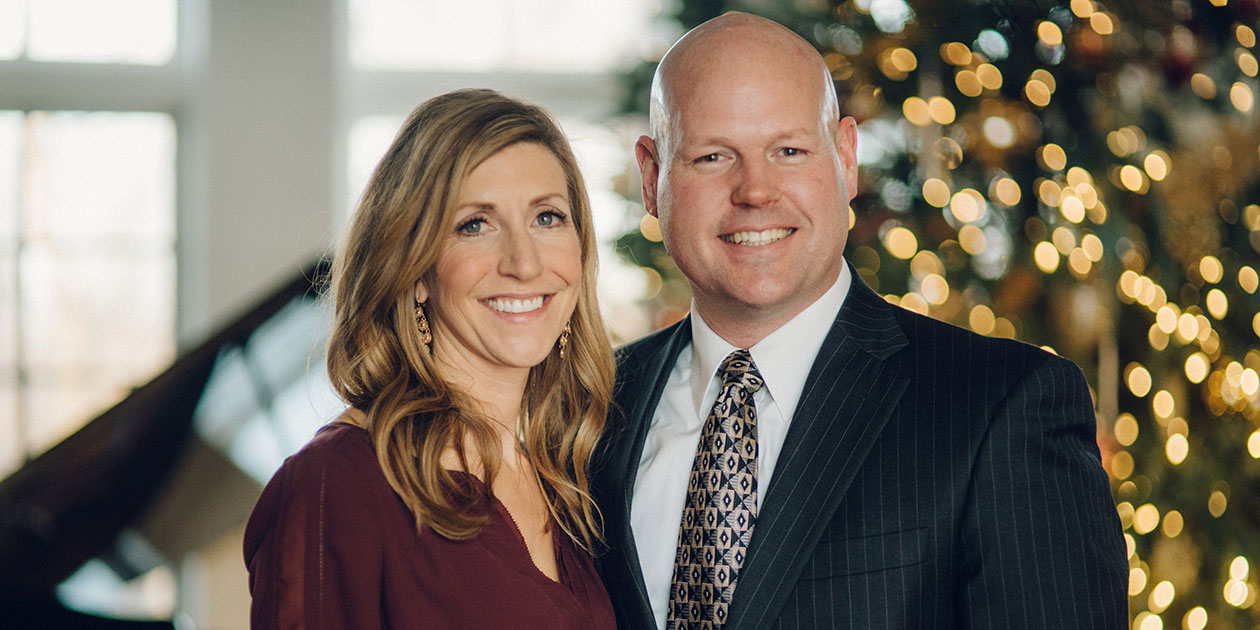 PHOTO Courtesy of Chad Andrews
Monica Boeckenstedt and Chad Andrews
Chad Andrews (96BA) started running more than a decade ago to relieve stress.
"Once I started, I would go a little bit farther every night," says Andrews. "Before I knew it, I was running a few miles a day and decided to run a marathon."
Andrews wanted to run the Chicago Marathon, but he had missed the deadline to gain entry for the 2011 race. He could, however, secure a spot in the 26.2-mile trek by fundraising and running on behalf of a charity or nonprofit. Andrews, of Coralville, Iowa, chose University of Iowa Dance Marathon and started to train with UI students twice a week.
"These students are so dedicated to Dance Marathon and raising money for others—even in the midst of carrying a full academic workload, being involved in student organizations, and, in some cases, working to pay their way through school," says Andrews, who studied psychology at Iowa and earned an MBA before transitioning to a career in financial services. "I was impressed by the caliber of students representing Dance Marathon, and their excitement and dedication prompted me to continue to do more."
While he and his fiancée, Monica Boeckenstedt, have supported patients at University of Iowa Stead Family Children's Hospital through their annual gifts, they are also planning to support pediatric and young patients through their estate plans. Through a bequest, they aim to extend their support further for UI Dance Marathon, UI Stead Family Department of Pediatrics/Hematology and Oncology, and the Adolescent and Young Adult Program.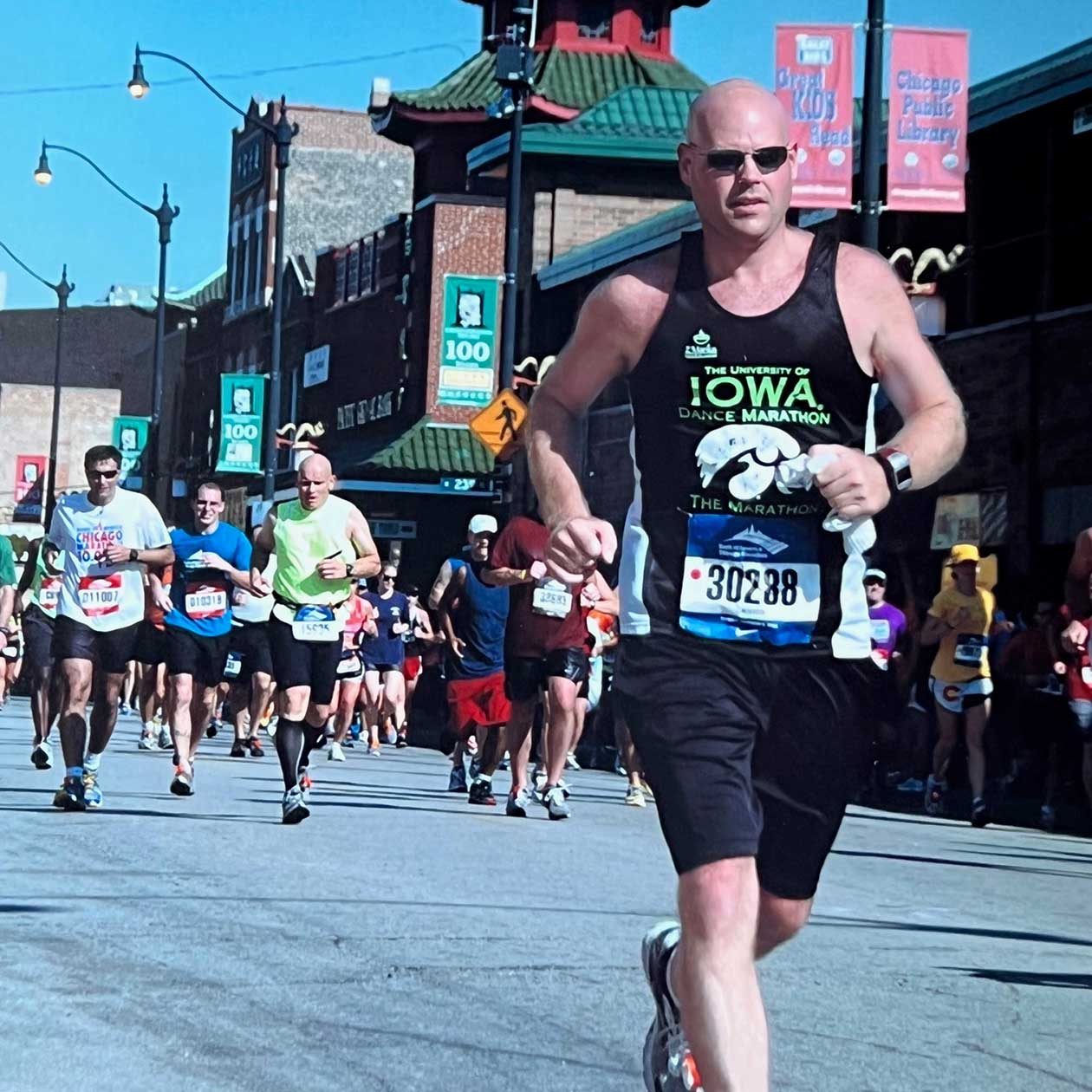 PHOTO Courtesy of Chad Andrews
"Through my work as a financial adviser at Raymond James Financial Services, I advise people, professionally, to plan for the future—so it's good to practice what you preach," says Andrews. "During the COVID pandemic, I put a comprehensive estate plan in place, and part of that process was identifying organizations that I want to support. Dance Marathon has been a good steward of my past donations, and I like the idea that students make the decisions on what to do with the money that is raised."
While Andrews worked in college at what is now known as UI Stead Family Children's Hospital—and liked the idea of further supporting work that helps the Hawkeye State's most vulnerable patients—his reasons for supporting the Adolescent and Young Adult Program hit much closer to home. He's friends with and was a neighbor to Iowa men's basketball head coach Fran McCaffery and Margaret McCaffery, whose son, Patrick, was diagnosed with thyroid cancer in 2014.
"I learned that patients like Patrick have unique needs, and those needs are not often met the way they should be," says Andrews. "You don't treat teenage cancer patients like a younger child, but they're also not adults. What interested me in the Adolescent and Young Adult Program was that there are few like it, and I like the idea of being on the cutting edge and helping support something that is unique.
"At the end of the day, you want to help people who need it—that's why I support Iowa."
---
Learn how you can make a difference at the University of Iowa. Contact Susan J. Hagan, JD at 319-335-3305 or susan.hagan@foriowa.org.