Longtime supporters Marvin and Rose Lee Pomerantz made a transformative impact at the University of Iowa.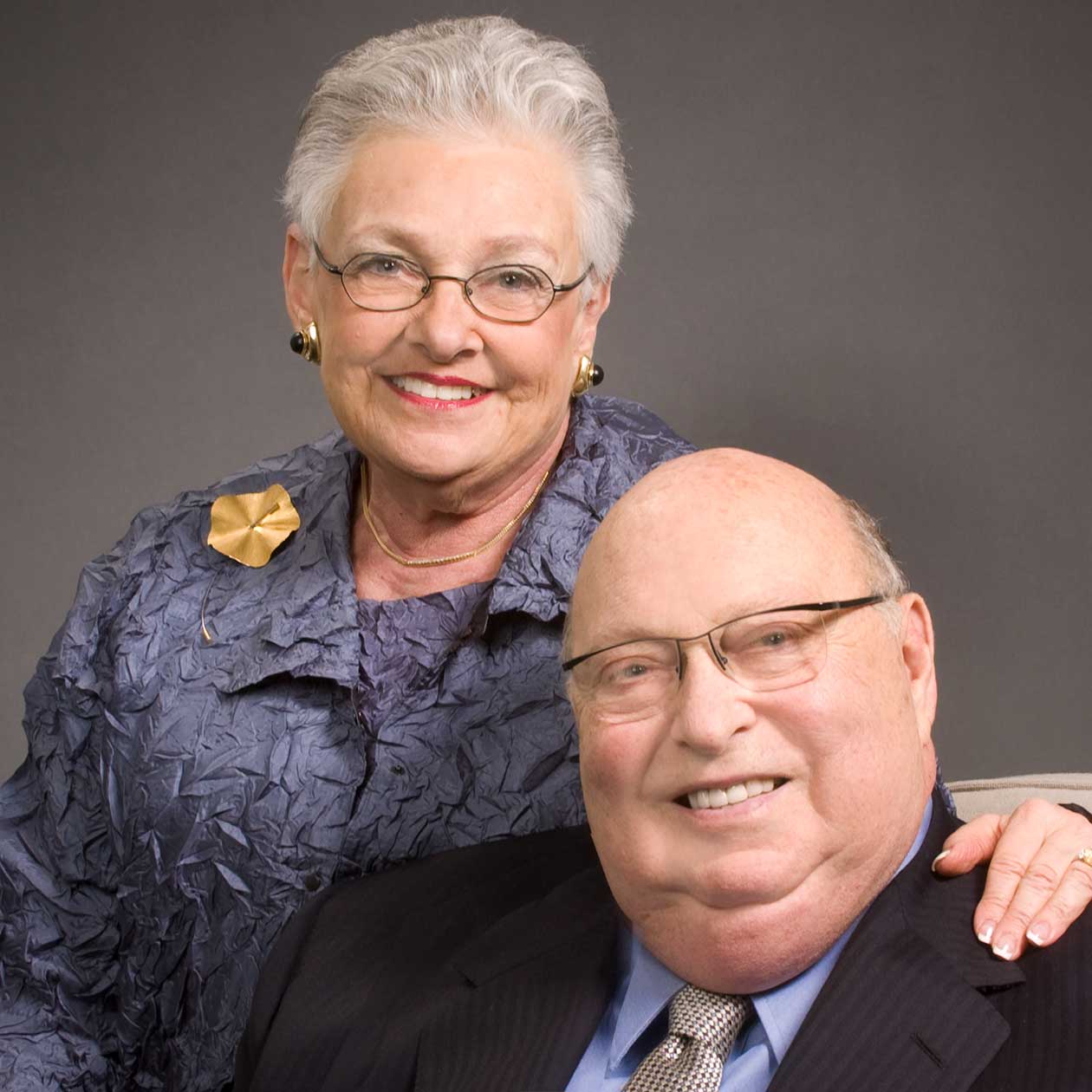 Marvin and Rose Lee Pomerantz
Marvin A. Pomerantz (52BSC, 07LHD) helped his father's business throughout college and still earned a commerce degree from the University of Iowa in less than four years. The son of Polish immigrants, Pomerantz demonstrated his business prowess by successfully establishing three companies: the Mid-America Group, of which he was chairman and CEO; the Great Plains Bag Corporation; and the Gaylord Container Corporation. His professional career included executive positions with the Continental Group and International Harvester. Among his many civic duties, Pomerantz served as a member of the Board of Regents, State of Iowa, and on the boards of both the University of Iowa Foundation and the UI Henry B. Tippie College of Business. He received the Hancher-Finkbine Alumni Medallion and was inducted into the Iowa Business Hall of Fame and the prestigious Horatio Alger Society.
Pomerantz and his wife, Rose Lee, were community leaders and philanthropists who provided longtime support to the university. Their generous gift for the Pomerantz Career Center—and the facility's Marvin A. and Rose Lee Pomerantz Career Services Program—transformed the future for generations of UI students and alumni. In addition, the Pomerantz family also has supported the Marvin A. Pomerantz Business Library, the Pomerantz Family Pavilion at University of Iowa Hospitals & Clinics, the UI Roy J. and Lucille A. Carver College of Medicine, the College of Public Health, the College of Liberal Arts and Sciences, Hancher Auditorium, Hawkeye athletics, and the UI Stanley Museum of Art, among other areas across campus.