Not all kids get an honorary locker in the Iowa women's basketball locker room, but not all kids are like Harper Stribe.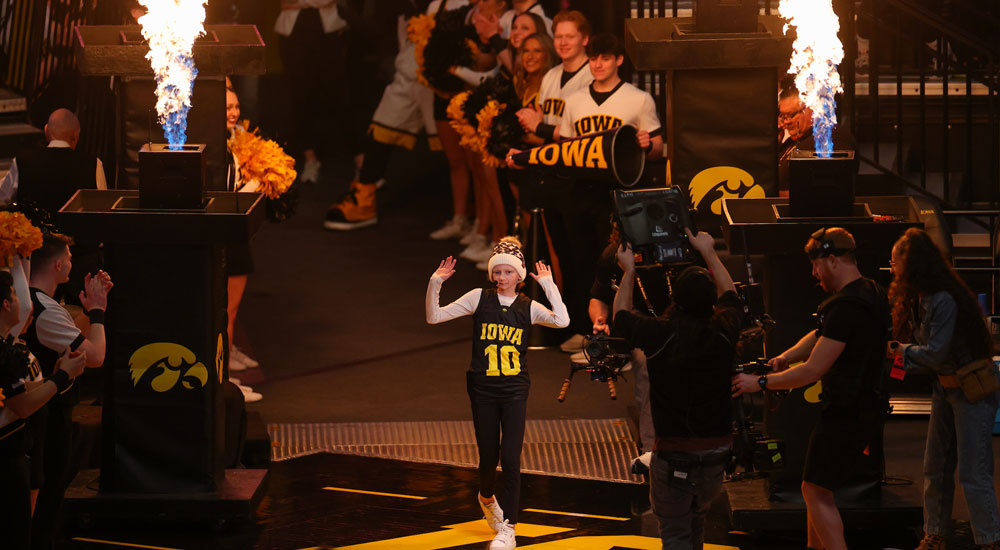 PHOTO: Hawkeyesports.com
In Nov. 2018, the Friends of Jaclyn Foundation officially paired Harper Stribe with the Hawkeyes.
---
ESPN College GameDay had a special guest this past season when Harper Stribe, a former Kid Captain and Hawkeye to know and love, walked onto the court at Carver-Hawkeye Arena before the Iowa vs. Indiana women's basketball game.
Harper became a Kid Captain in 2017 while undergoing treatment at University of Iowa Stead Family Children's Hospital for embryonal rhabdomyosarcoma, a type of cancer that forms in the skeletal muscles.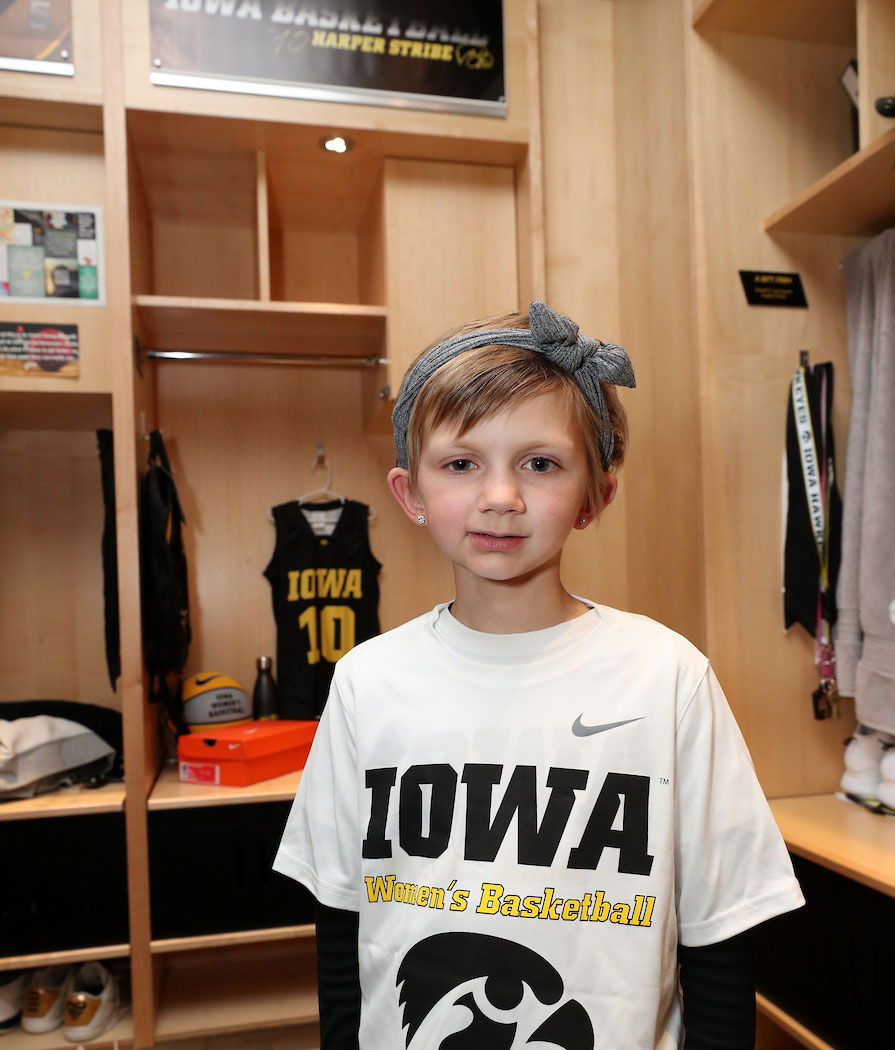 PHOTO: Hawkeyesports.com
Harper Stribe shows off her locker at Carver-Hawkeye Arena
As a Kid Captain, Harper made a special connection with head coach Lisa Bluder and the entire women's basketball team. They welcomed her as an honorary member and surprised her with a locker complete with her name and jersey number (No. 10).
After 46 weeks of treatment at Stead Family Children's Hospital, Harper stayed connected to the team and became a fixture at Carver-Hawkeye Arena.
But her appearance last week wasn't a homecoming.
In September 2022, Harper's cancer returned, and she underwent a 14-hour surgery to remove her jaw. Since then, she's received treatment at Stead Family Children's Hospital, where a team of medical experts does everything it can to help Harper heal and maintain her childhood.
The Stribe family is now at the halfway point for Harper's second round of treatment. Her dad, Nolan Stribe (15MBA), spoke with ESPN after Harper's introduction.
"To have a wonderful basketball team to watch and just make it fun and entertaining, but at the same time be a great support system to us—we're thrilled and flattered," he said.
To support Harper and the Stribe family during her second round of treatment, make a donation to Harper Stribe's Cancer Battle on GoFundMe.
---