Jordan Schamberger has traveled to more than 60 countries worldwide, waving a Hawkeye flag everywhere he goes.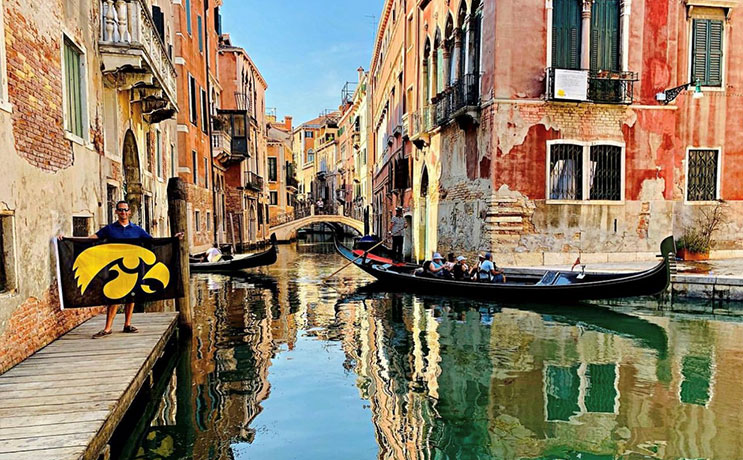 Venice, Italy
Jordan Schamberger (09BA) is like any other member of the workforce. He wakes up in the morning, gets ready for the day, and commutes to the office. For Schamberger, though, the office is at 30,000 feet, and the commute is a 1.5-hour flight from his home in Cedar Rapids, Iowa, to Atlanta where he's based.
Schamberger is a flight attendant for Delta Air Lines. He's worked in the air travel industry for almost 20 years dating back to his first job with Northwest Airlines as a high school student. He continued to work for the airline while studying psychology at the University of Iowa and became a full-time flight attendant after graduating in 2009.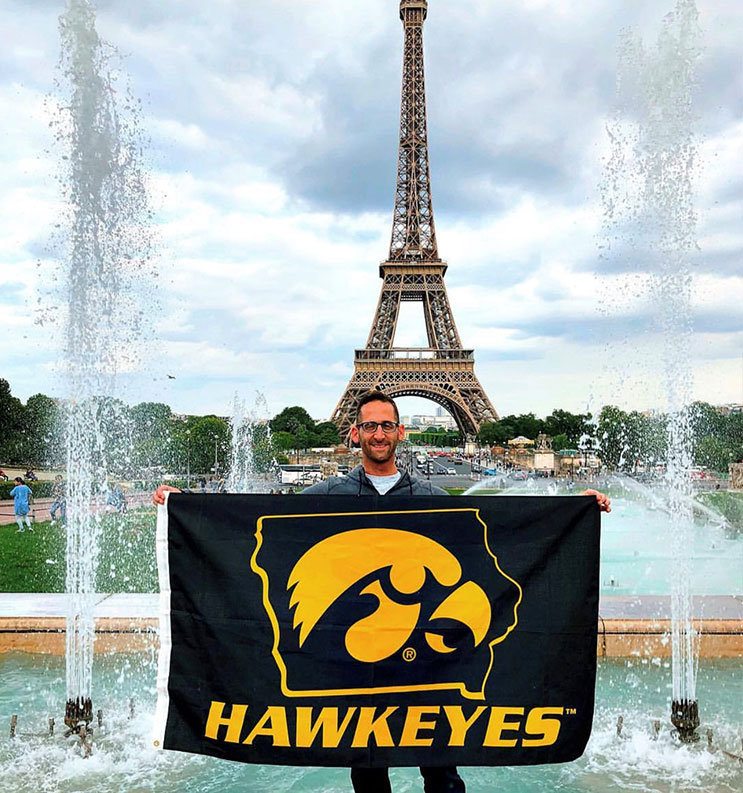 Paris, France
He's now traveled to more than 60 countries across six continents.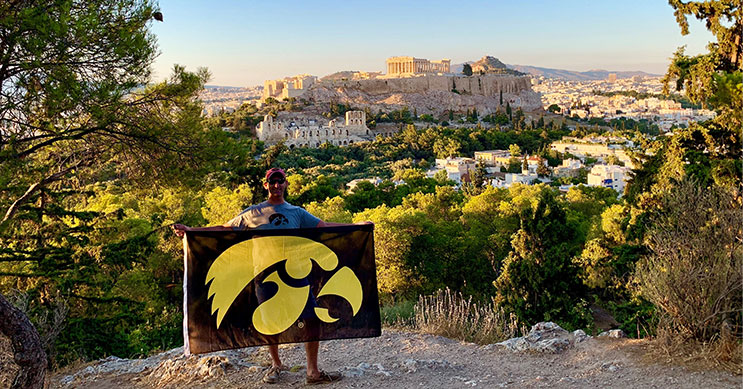 Athens, Greece
In 2018, with some time to kill during a layover in Prague, Schamberger came up with an idea.
"I happened to have my Hawkeye flag in my bag, and I was like I'm going to take a picture with this flag and send it to my friends back in Iowa City," Schamberger said. "It just hit me that I'm in a unique situation where I'm able to be all over the world in front of all of these monuments and interesting places, and it became a thing where I wanted to see how many places I could hit with this flag."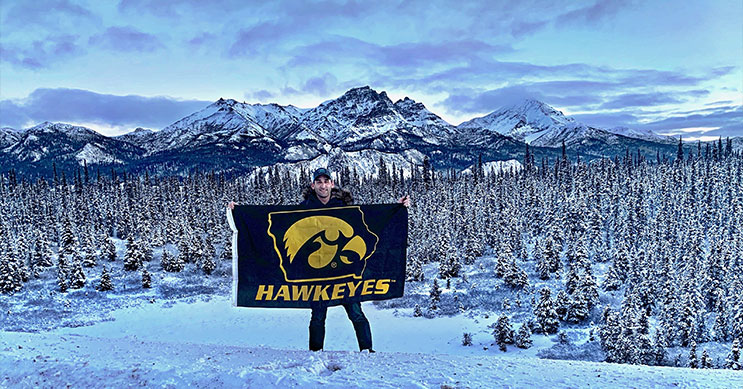 Denali National Park and Preserve, Alaska
That year Schamberger started the @world.traveling.hawkeye Instagram page. The page currently has 80 posts, all of which include pictures of Schamberger holding up a Tigerhawk flag or banner in front of famous monuments and beautiful landscapes.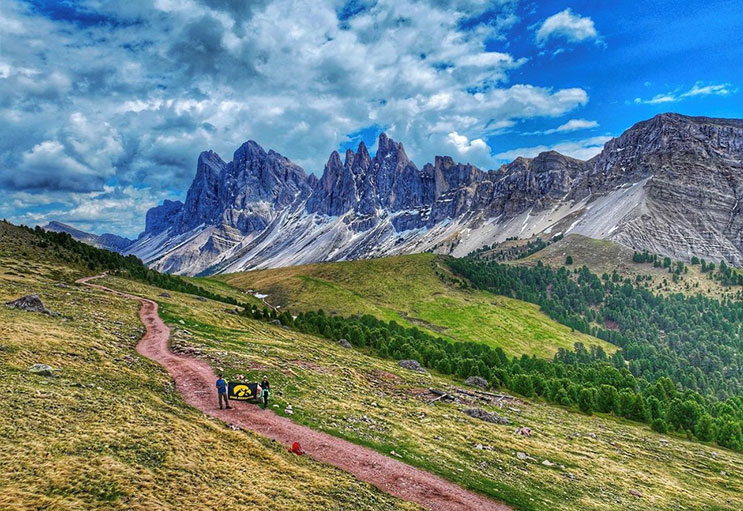 Dolomites in Italy
Along with viewing the sites and experiencing different cultures, some of Schamberger's favorite travel memories come from his encounters with fellow Hawkeyes across the globe.
"I always see Hawkeye fans," Schamberger said. "Iowans are literally all over this planet."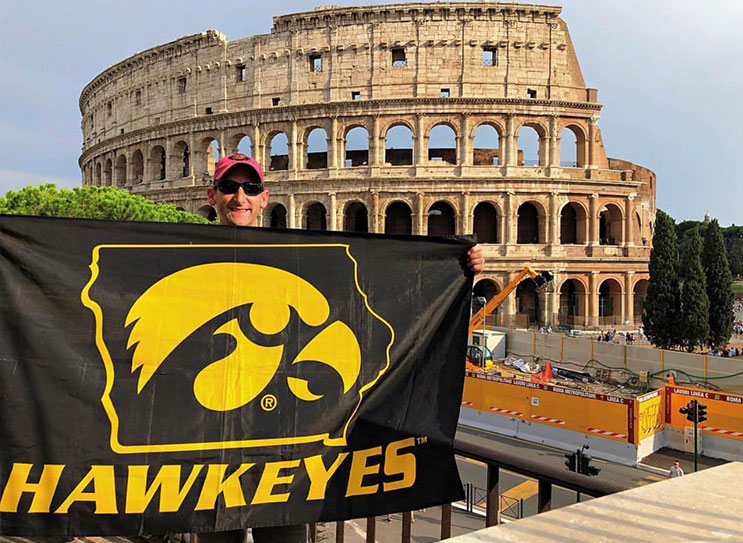 Rome, Italy
Schamberger continues to look for more unique areas to show-off the Hawkeye flag. His main goal is to display the Tigerhawk logo in places other schools' flags have never been.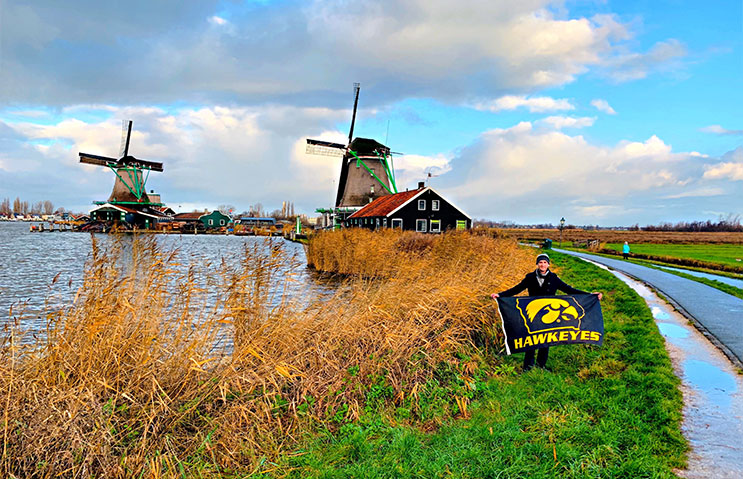 Zaanse Schans in Netherlands
"I moved around my entire life with my dad in the military, so I never really had a permanent home," Schamberger said. "I can't think of anywhere else where you have passion for your university not only in sports but in academics, and it was at Iowa that I definitely felt like I had a permanent home."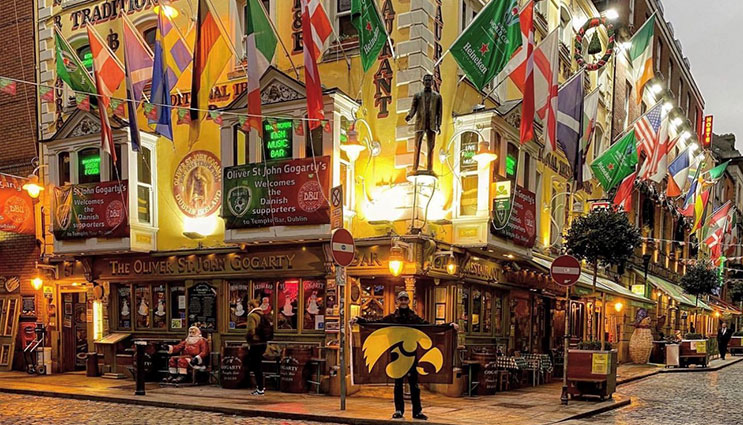 Dublin, Ireland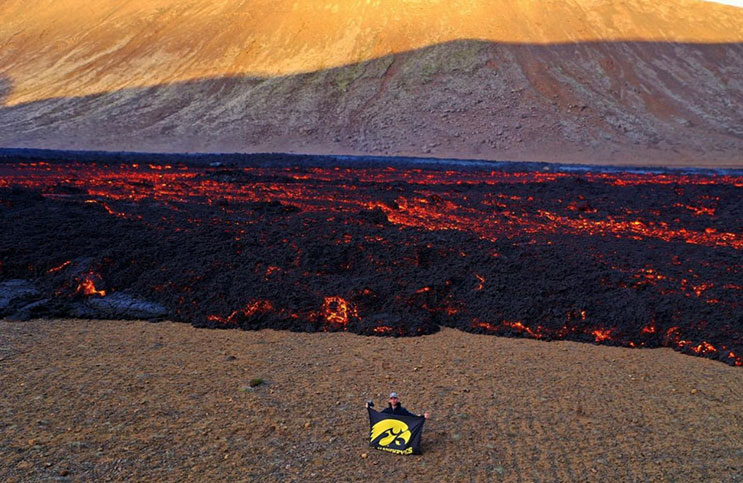 Fagradalsfjall Volcano Eruption in Iceland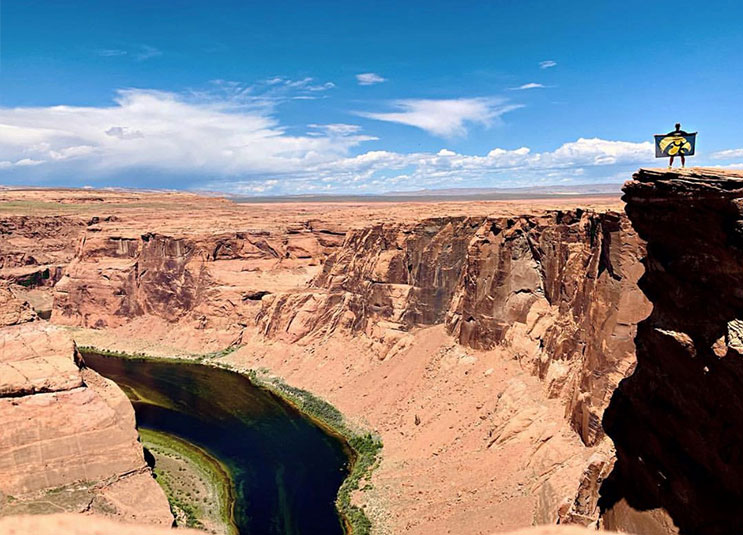 Horseshoe Bend in Arizona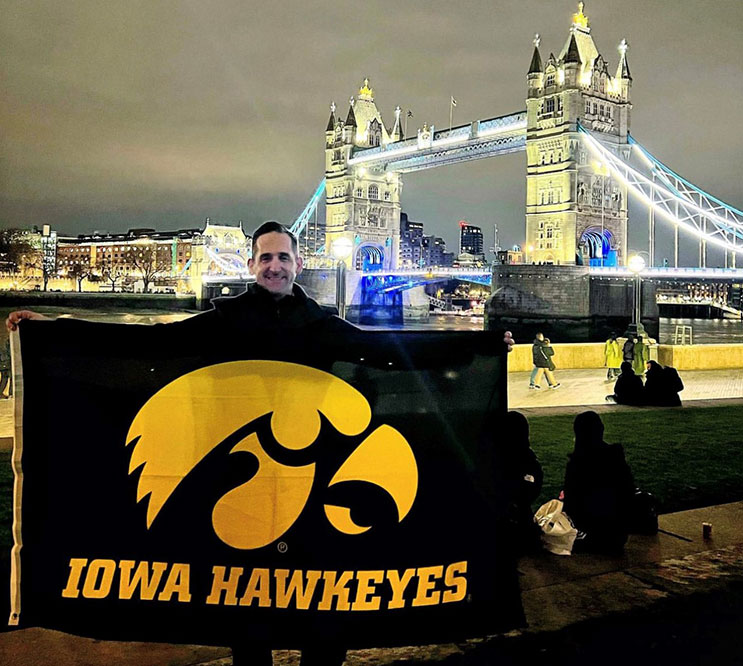 London, United Kingdom