Recent University of Iowa graduates have found careers with these companies.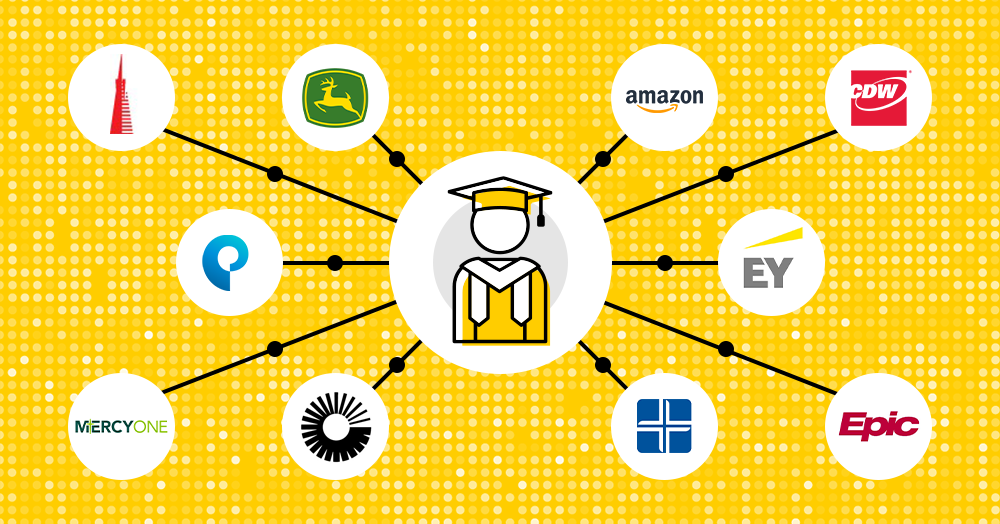 A University of Iowa education equips students with valuable life skills and experiences that prepare them to excel in the workplace.
Thatís no secret to the following companies, which rank as the top employers of recent Hawkeye graduates. Each of these companies have hired eight or more Iowa alumni who earned an undergraduate degree in 2021-22.








For more career resources, visit the UI Pomerantz Career Center.