John W. Colloton gives $50,000 to honor Lisa Bluder and Amy O'Deen.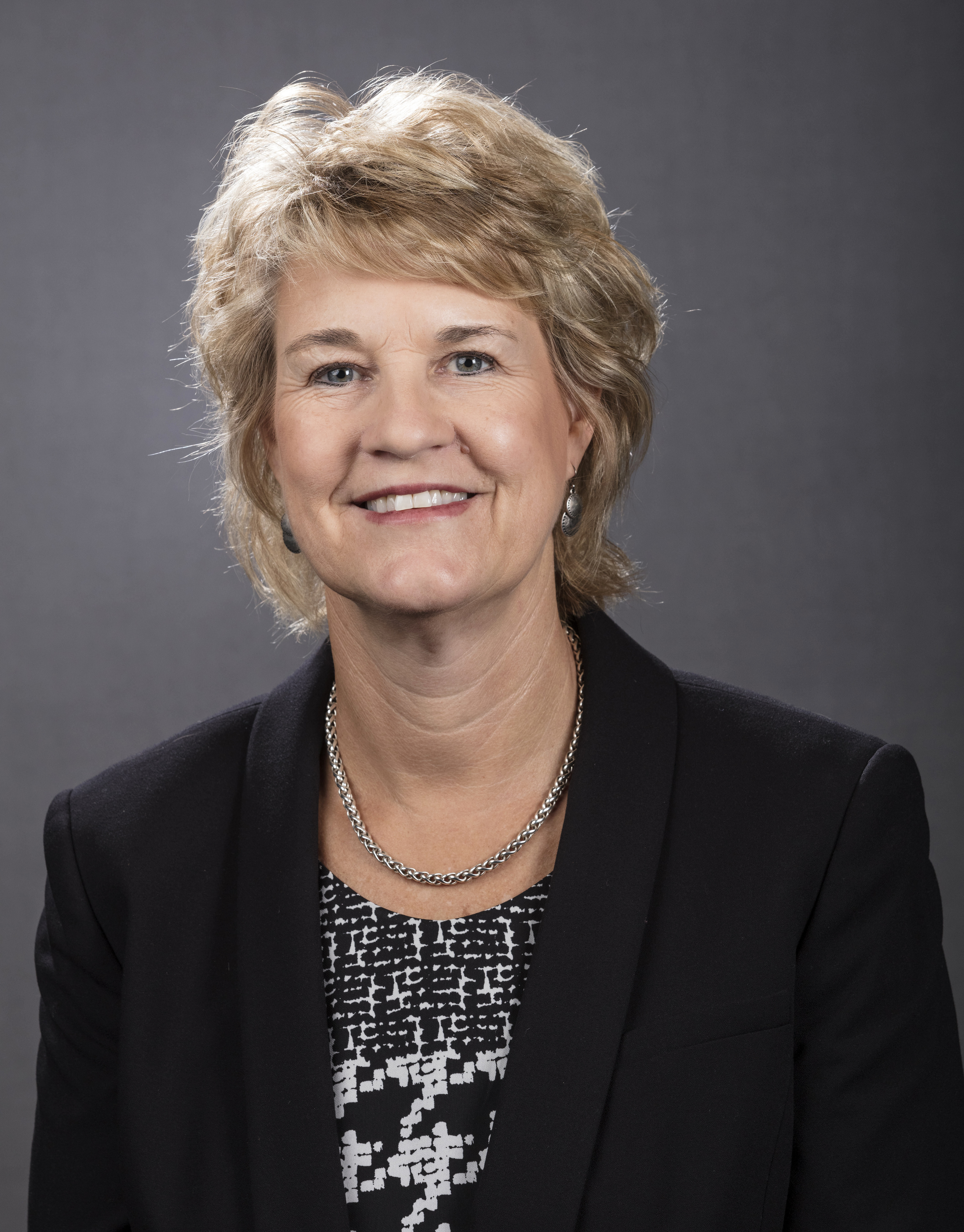 Lisa Bluder
Lisa Bluder climbed a ladder and clipped the final strands of the net last month inside Carver-Hawkeye Arena, celebrating an NCAA Tournament Sweet 16 berth for the UI women's basketball team. Less than a mile down Hawkins Drive, Amy O'Deen (80BSN, 83MA) climbed the floors of UI Stead Family Children's Hospital, supporting the UI's team of pediatric care providers. Though their paths rarely cross, Bluder and O'Deen have risen as leaders who share a mutual passion for the UI and a combined 55 years serving the university, community, and state.
John W. Colloton (57MA, 13LHD), the director of UI Hospitals & Clinics for 22 years and an avid Hawkeye women's basketball fan, recently made two $25,000 gifts to the UI in honor of Hawkeye Women's Basketball Coach Bluder and O'Deen, the interim director of UI Stead Family Children's Hospital and the senior assistant director of UI Hospitals & Clinics. "Our program has enjoyed John's long-standing support dating back to his time as CEO of UI Hospitals & Clinics and continues today," says Bluder. "This gift shows his incredible respect for the women in our program and for female leadership. We are extremely grateful." The gifts will be used by Bluder and O'Deen to fund additional needs within their programs.
Bluder, who was recently named the Naismith National Coach of the Year after leading the UI women's basketball program to its first NCAA Elite Eight appearance since 1993, earned the respect and admiration of Colloton soon after she set foot in Carver-Hawkeye Arena. "I could see she was very savvy and had a lot of knowledge on how to work with young women," says Colloton. "She has earned many deserving honors and achieved unparalleled success for the program while doing so in a humble and classy manner."
Colloton has supported the UI women's basketball program for decades as a frequent attendee at Carver-Hawkeye Arena. In 1998, he and his late wife established the John and Mary Ann Colloton (57BSN) Women's Basketball Scholarship, an annual award that was held by Makenzie Meyer this past season.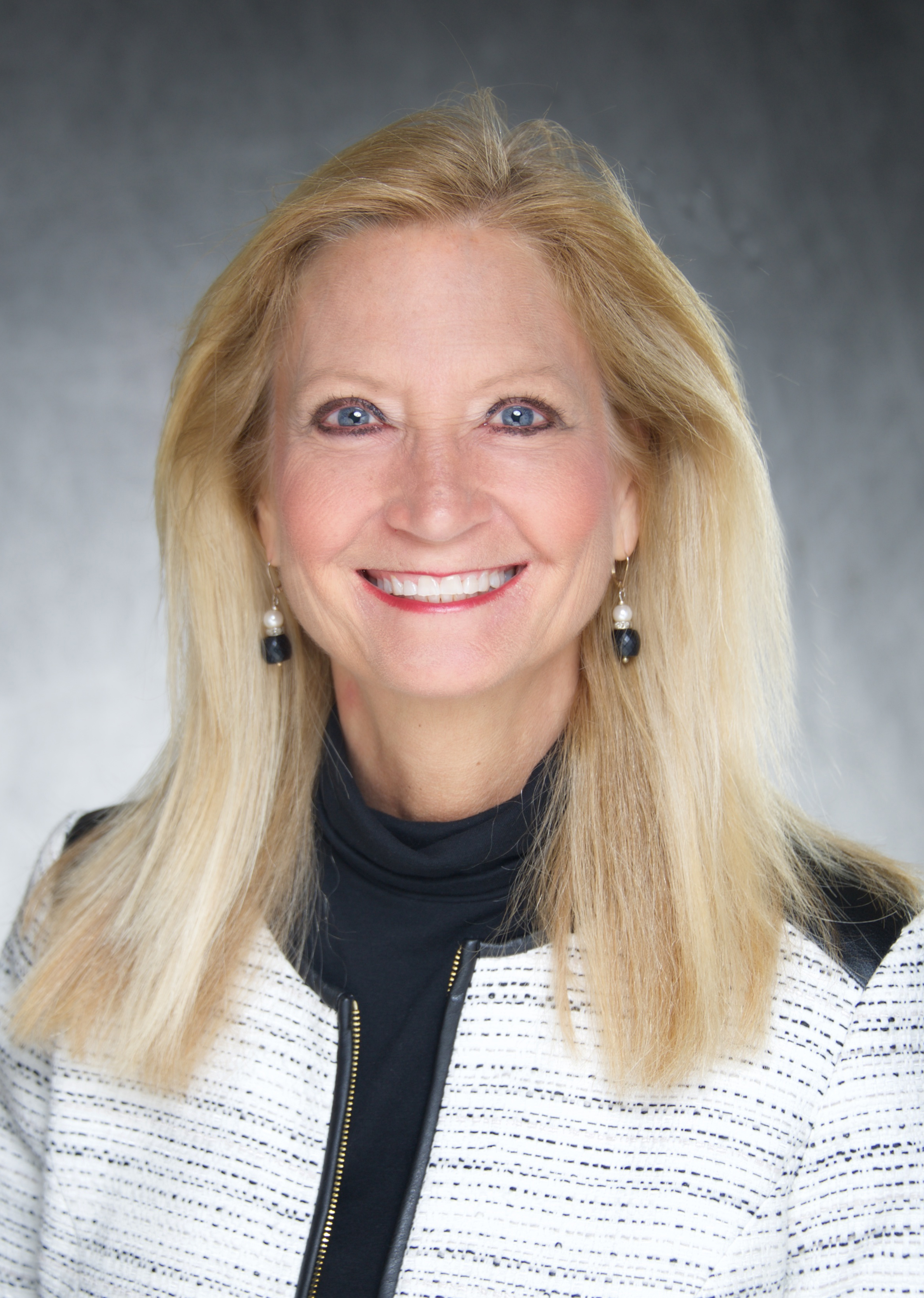 Amy O'Deen
O'Deen recently completed her 36th year as a member of the administrative leadership teams at UI Hospitals & Clinics. She's been colleagues with Colloton throughout her career and impressed him with her strong, intellectual leadership and human relations skills. "Amy has led a wide spectrum of programs throughout UI Hospitals & Clinics, the local community, the UI, and statewide," says Colloton. "She brings a high level of respect and appreciation to the University of Iowa, and I am eternally grateful for all of her contributions to our team."
A former student-athlete and captain of the UI women's volleyball team, O'Deen began a fruitful career alongside Colloton in 1983. "I am honored and humbled by John's generous gift in recognition of my career at UI Hospitals & Clinics," says O'Deen. "His mentorship and support contributed immensely to whatever success I've been able to realize during my tenure at UI Hospitals & Clinics. To be honored in parallel with Lisa Bluder, whom I greatly respect and admire, is overwhelming."
Colloton still walks the halls of UI Hospitals & Clinics and attends nearly every Hawkeye women's basketball game at Carver-Hawkeye Arena. Even when he's not present, his impact is felt at both places through his continued support.
"John's gifts are moving and deeply appreciated," says Gary Barta, the UI's Henry B. and Patricia B. Tippie Director of Athletics Chair. "He has made a tremendous impact on this great university—and we thank him for his continued leadership, passion, and support."
Support UI Stead Family Children's Hospital or UI Women's Basketball.