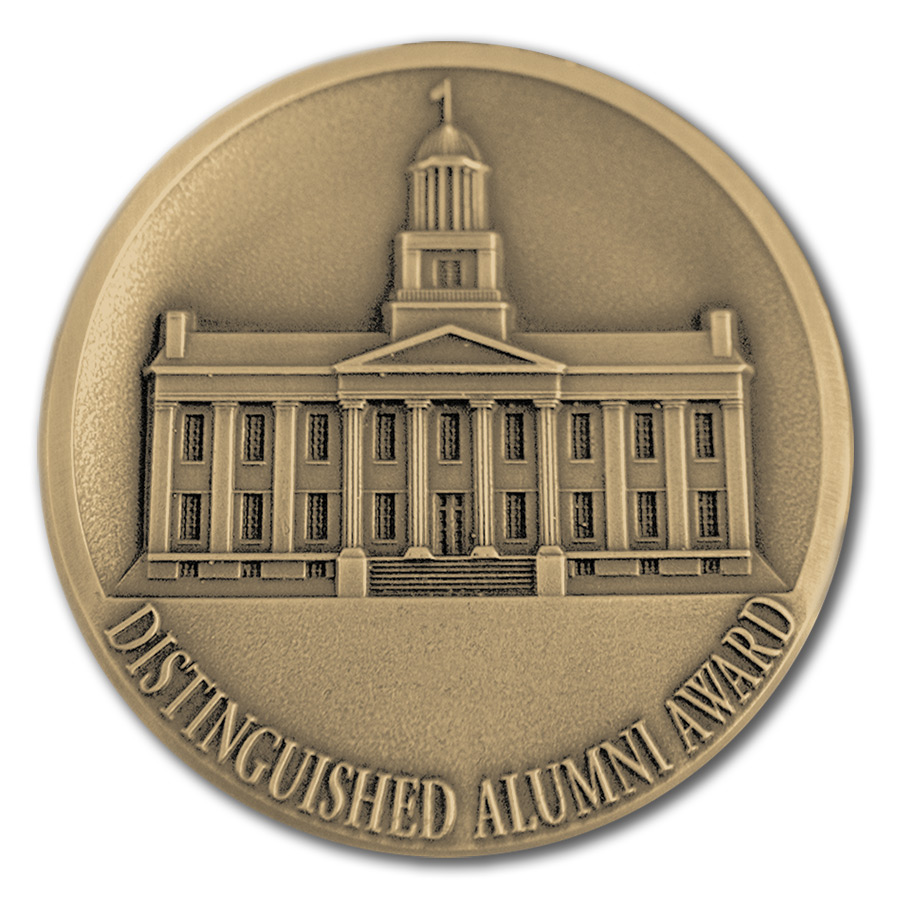 Dwight C. Vredenburg
---
Dwight C. Vredenburg, 35BSC, chairman and chief executive officer of Hy-Vee Food Stores, Inc., has left an indelible stamp on the Iowa business world with his humane and highly successful guidance of the Chariton, Iowa, retail food and drugstore firm.
Under his enlightened leadership, Hy-vee has grown from a 15-store operation in 1938 to a seven-state organization with more than 23,000 employees in 151 retail food stores, 22 drugstores, and 32 convenience stores.
With its homespun "helpful smile in every aisle" philosophy, Hy-Vee reflects Vredenburg's commitment to those old-fashioned principles that uncompromisingly put customers first. He is also fiercely loyal to his employees, making good on his air to assist every "Hy-Vee related" student who wishes to attend college by providing substantial grants for scholarships to the University of Iowa and other schools.
Although he once considered the music profession, Vredenburg earned his degree in commerce and chose to enter the family business. He has spent his entire professional career with Hy-Vee, the firm co-founded by his father, David M. Vredenburg, and Charles L. Hyde.
Working his way up through the retail food marketing ranks, Vredenburg managed several Hy-Vee stores before being named president in 1938. he added the title of chairman and chief executive officer in 1978.
Now well past the age when many retire, Vredenburg continues to work a 60-hour, six-day week, while devoting considerable energy and time to external organizations, including the Food Marketing Institute; the Iowa Southern Utilities Co., where he served on the board of directors until December 1988; National Bank & Trust Co. of Chariton; Iowa Beverage manufacturers, Inc. (IBMI); and Perishable Distributors of Iowa (PDI). He is a past president of Iowa Food Industries and has served in several official capacities with community and service clubs n the Chariton area.
Vredenburg was inducted into the Iowa Business Hall of Fame in 1984. His many other honors include being named Chariton Citizen of the Year and the Iowa Retail Food Dealers Association Grocer of the Year. Graceland College has presented Vredenburg is Distinguished Alumni Award and awarded him an honorary doctor of laws degree.
Vredenburg is a life member of the UI Alumni Association.