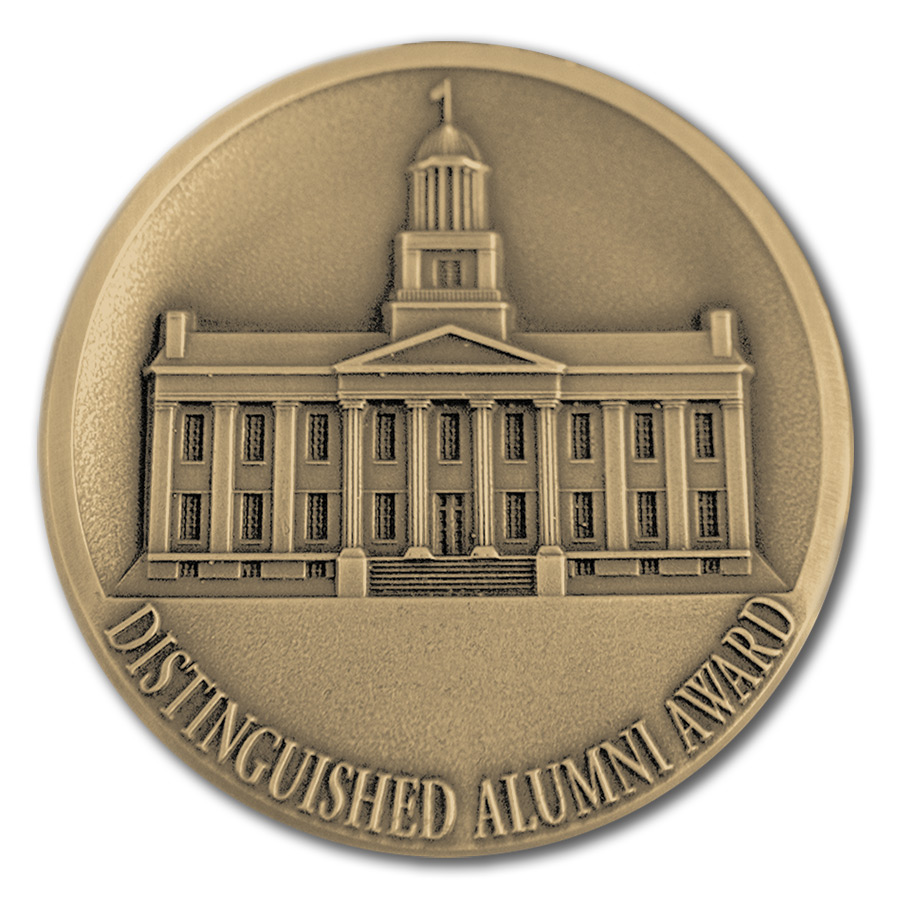 Leo A. Hoegh
---
Leo A. Hoegh, 29BA, 32JD, has a record of public service that spans more than half a century and includes important contributions to his home state of Iowa and to the free world.
At the University of Iowa, Hoegh distinguished himself as a captain of the water polo team and president of Pi Kappa Alpha. He lettered in swimming and was selected for membership in A.F.I., forerunner to the national honor society, Omicron Delta Kappa.
In the mid 30s the Chariton, Iowa, lawyer began his political career. Hoegh was elected to serve three terms in the Iowa House of Representatives, where he exhibited leadership and rose successively to become Republican Floor Leader and chairman of the Judiciary Committee.
Hoegh resigned from the Iowa legislature to join the U.S. Army in 1942. For his gallant action during World War II, Hoegh received several decorations, including the Bronze Star, Croix de Guerre, and Legion of Honor, as well as a battlefield promotion to lieutenant colonel while serving with the Timberwolf Division of the 104th Infantry. He wrote a history of the division, Timberwolf Tracks.
After the war, Hoegh returned to Iowa to resume his law practice in Chariton. In 1953, he was elected state attorney general, earning a reputation as a strict law enforcer. In 1954, Hoegh was elected governor of Iowa. As chief executive, he championed the cause of education and orchestrated a major increase in funding for the state universities and the public schools. He also worked to improve the state's mental institutions, changing the focus from custody to caring for and curing the mentally ill.
State government earned a reputation for operating efficiently and honestly while Hoegh was at the helm. To balance the budget, the governor pushed for an increase in the sales tax, a move that helped bring about Hoegh's defeat in his bid for a second term.
Hoegh had hardly left the governor's chair, however, when President Dwight D. Eisenhower named him federal administrator of civil defense. One year later, in 1958, Eisenhower appointed Hoegh director of the Office of Civil and Defense Mobilization. He was a member of the National Security Council, sat on the President's Cabinet, and represented the U. S. at emergency planning meetings of NATO.
In 1964, Hoegh moved his law practice to Chipita Park, Colorado, where he continues to practice. He is a life member of the Alumni Association and a member of the Old Capital Club.