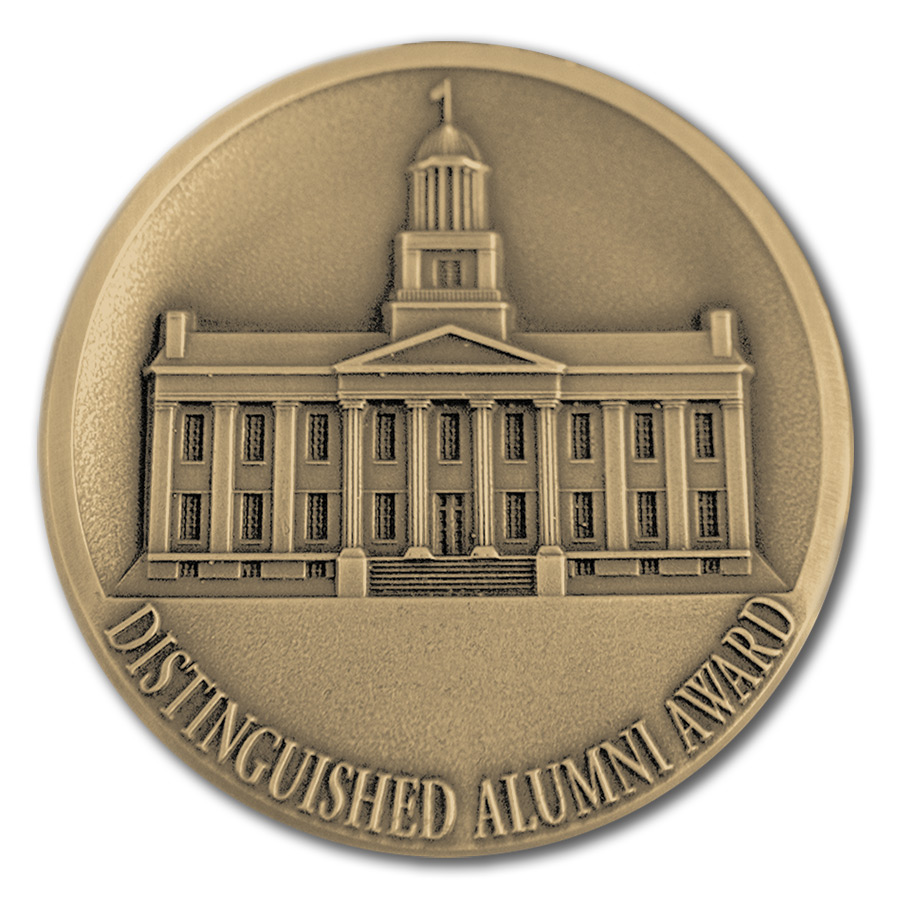 Margaret (Walker) Alexander
40MA, 65PhD
Achievement 1988
---
Margaret Walker Alexander, 40MA, 65PhD, exemplifies an unforgettable generation of gifted Black Americans who were able to overcome, in part, the social inequality that still plagues our society. Her 30-year struggle to perfect the novel Jubilee—the fictionalized account of her great-grandmother's adjustment from slavery to life during Reconstruction—forms an inspiring backdrop to the career of an outstanding writer and educator.
Born in Birmingham, Alabama, in 1915, Margaret Walker remembers the bedtime stories her grandmother told about Margaret Duggans Ware Brown and recalls her youthful promise that she would someday write about her great-grandmother. Walker's poetic talent emerged while she was attending schools in Alabama, Mississippi, and Louisiana. In New Orleans, she caught the attention of poet and family friend Langston Hughes, who encouraged her to strive for musicality in verse.
Walker enrolled as a junior at her father's alma mater, Northwestern University, when she was just 17. During her undergraduate years, she had her first poem published with the help of W.E.B. DuBois and she began to work on Jubilee. But, by the time she graduated in 1935, the novel was still a rough, unfinished piece.
While working for the Federal Writers Project in Chicago—where she met friend Richard Wright—Walker wanted to learn more about how to write a novel. She read in Life magazine about a program of the newly created UI Writers' Workshop that offered degrees for creative work. With unfinished manuscript in tow, she came to Iowa to study English in 1939.
The move had its happy consequences. She penned a volume of poetry for her 1940 master's thesis that won the Yale Award for Younger Poets. The title poem of For My People, a much acclaimed literary tribute to Black Americans, earned her a 1942 Rosenwald Fellowship for creative writing.
Walker wrote poetry and worked on Jubilee whenever teaching responsibilities and helping husband Firnist James Alexander raise their four children allowed. She taught during the 1940s at both Livingston College in Salisbury, North Carolina, and West Virginia State College. In 1949, she accepted the English professorship that she still maintains at Jackson State College, Mississippi.
A decade of research into the historical period of her novel—including a semester at Yale financed by a Ford Foundation grant—culminated in her 1962 return to Iowa City to pursue a doctorate aimed at completing Jubilee. It was a triumphant time when she submitted her dissertation in the spring of 1965 and had it accepted for publication weeks later.
Jubilee won the Houghton Mifflin Literary Fellowship Award for 1966 and renewed interest in Walker's poetry. Her collection of Prophets for a New Day (1970) was followed by the melancholy October Journey (1973), its title poem composed in 1949 in reaction to the stagnation and resentment she encountered as a young woman returning to the South. In 1972, her book How I Wrote Jubilee was published and in 1974 Dr. Walker illuminated generational differences between poets in The Poetic Equation: Conversations Between Nikki Giovanni and Margaret Walker. Walker continues to teach and write in Jackson, the town she paid homage to in Poems for Farish Street (1985). Richard Wright, Daemonic Genius and a book of new and collected poems, This Is My Century, are this year's planned release.