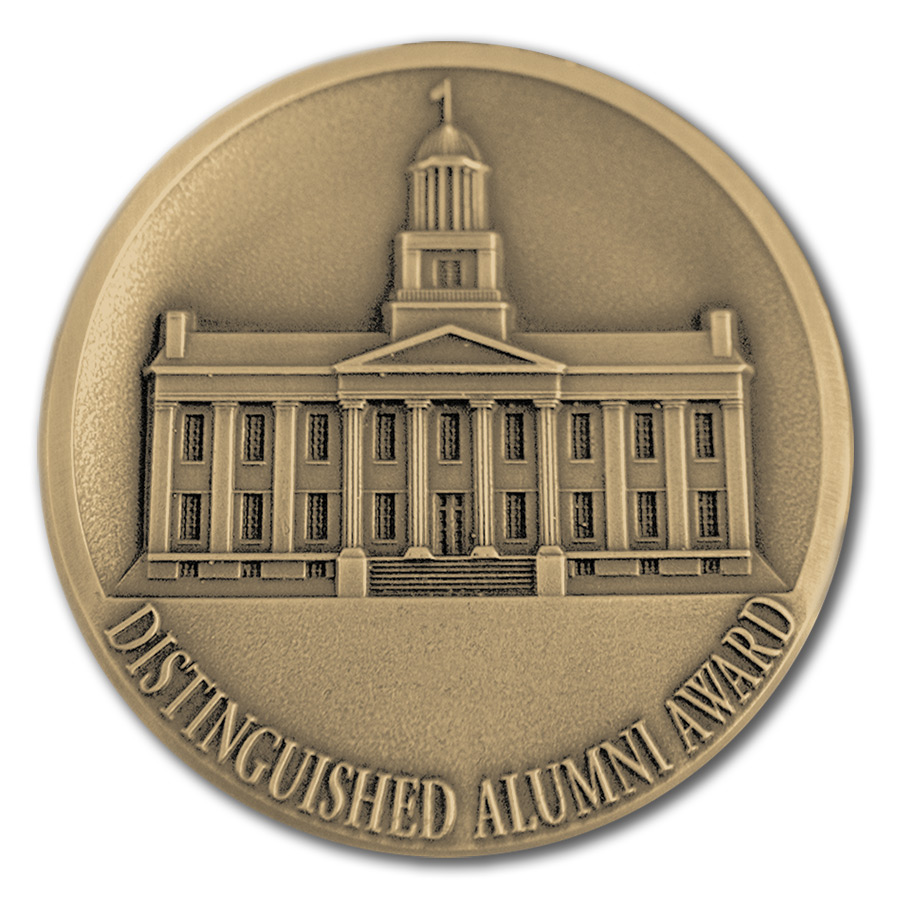 MaryFran Sowers
---
MaryFran Sowers, 84PhD, is an internationally recognized researcher in musculoskeletal disorders who has spent her career pursuing the answers that will bring relief to legions of women suffering from arthritis, osteoporosis, and bone disease.
Indeed, it is largely through her achievements that the University of Michigan—where Sowers has held a professorship in the Department of Epidemiology for 20 years—has achieved an international reputation for the excellence of its women's health programs.
Sowers completed a B.A. degree in nutrition at Emporia State University in 1968 and a M.S. in nutrition from Oklahoma State University in 1973. In 1984, she graduated from the University of Iowa with a Ph.D. in epidemiology, and she spent another two years as a postdoctoral fellow in endocrine and epidemiology.
Before beginning her distinguished career as a professor and researcher in the University of Michigan's School of Public Health, Sowers spent two years as an assistant professor at Cornell University in New York. At Michigan, she also holds appointments with the Department of Obstetrics and Gynecology and the Department of Internal Medicine. In 2002, Sowers founded and became director for the UM Center for Integrated Approaches to Complex Diseases.
An expert and groundbreaking researcher in the epidemiology of endocrine function and related disorders in women, Sowers has helped shed light on the physiologic changes associated with various phases of the female life cycle and aging, including the effects of genetic and nutritional factors on bone loss and other problems.
Her field of study is impressive for both its depth and its breadth. Although osteoporosis and bone health are her main focus, Sowers has made significant contributions in the areas of osteoarthritis, nutritional epidemiology, genetic epidemiology, and cardiovascular disease. Further, she is the principal investigator for six National Institutes of Health (NIH) grants that generate more than $11 million for her research projects at the University of Michigan.
A widely published author and gifted teacher, Sowers offers courses on women's health and epidemiology that are sought out by students eager to learn from such an acclaimed expert. She has mentored dozens of doctoral students and investigators across the UM campus on a broad range of topics including environmental health, kinesiology, oncology, obstetrics and gynecology, and sports medicine.
Sowers is dedicated to serving her university, the community, and her profession. Her recent contributions include serving as chair of the UM School of Public Health Advisory Committee on Academic Rank and of the Michigan Statewide Osteoporosis Initiative; providing consulting services to the Federal Trade Commission, the National Arthritis Foundation, and the National Academy of Sciences; serving on the editorial board of the American Society for Bone and Mineral Research; co-editing two professional journals; and reviewing grant applications for the NIH.
Sowers has been honored with numerous awards and recognitions, and she was recently appointed as the new John G. Searle Professor of Public Health at the UM. In 2006, the University of Iowa's College of Public Health recognized her outstanding career with a Distinguished Alumni Award.
The University of Iowa is proud to add another Distinguished Alumni Award to this list of honors, in recognition of MaryFran Sowers and her exemplary efforts to improve the state of women's health in the U.S.