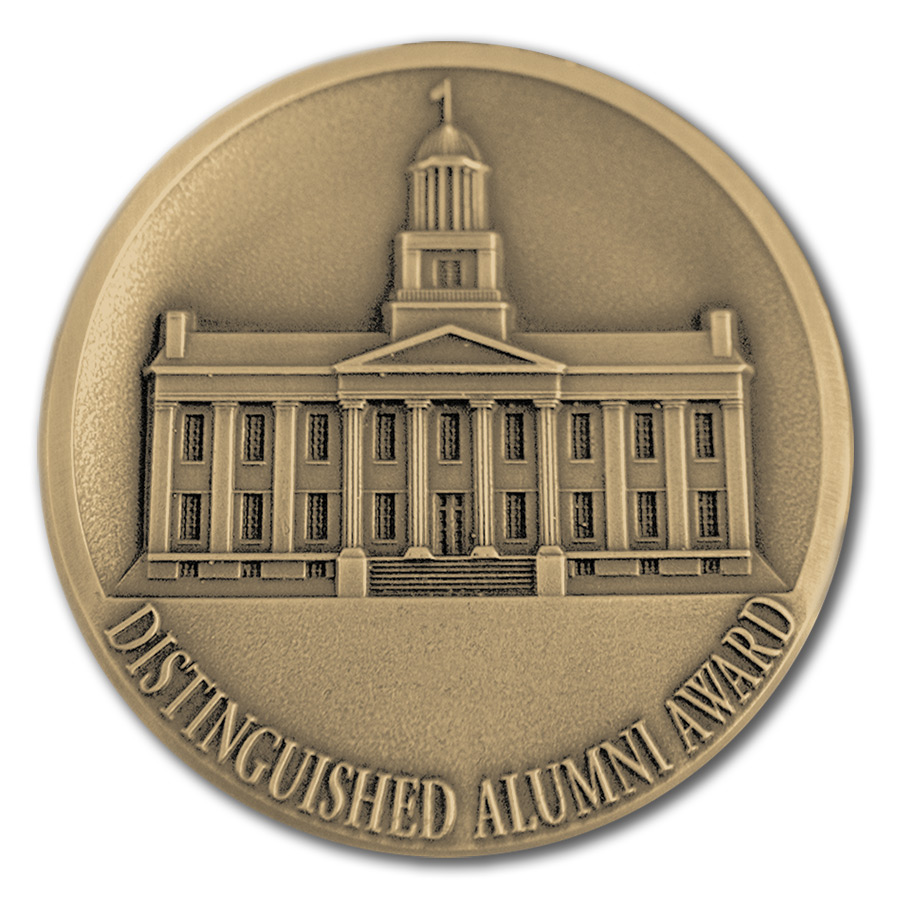 Bil B. Baird
---
Bil B. Baird, 26BA, has made a unique contribution to society; for more than 50 years, Mr. Baird has entertained and enriched the lives of children—and adults—with his marionette and puppet shows. Since presenting his first puppet show at the Sigma Chi house in 1922, Mr. Baird has gone on to become the foremost creator of marionette theater in America.
Baird continued his studies at the Chicago Academy of Fine Arts, where he dropped one of the "l's" in his first name. ("I never hear anyone pronounce the other 'l' anyway," says Baird.) Later, he formed "Bil Baird's Marionettes" and performed at the 1934 Chicago World's Fair.
During his amazing career, Baird has created more then 3,000 marionettes and 400 puppet shows, including three Broadway musicals and a puppet/concert with the New York Philharmonic at Lincoln Center. In addition, he has made countless TV appearances and participated in more then 400 TV commercials. One television show, Art Carney Meets Peter the Wolf, received an Emmy award nomination. More recently, Baird's puppet version of Igor Stravinsky's L'Histoire du Soldat garnered critical and popular acclaim.
Much of today's renewed interest in puppetry is due to Baird's work. In 1967, he and his wife, Cora, opened the first and only permanent puppet theater in the country at 59 Barrow Street, New York. Muppet creator Jim Henson credits Baird with teaching him most of what he knows about puppetry and at least 30 of Henson's puppeteers once trained with Baird.
Bil Baird lives in New York City, but continues contact with the University of Iowa through membership in the Alumni Association.