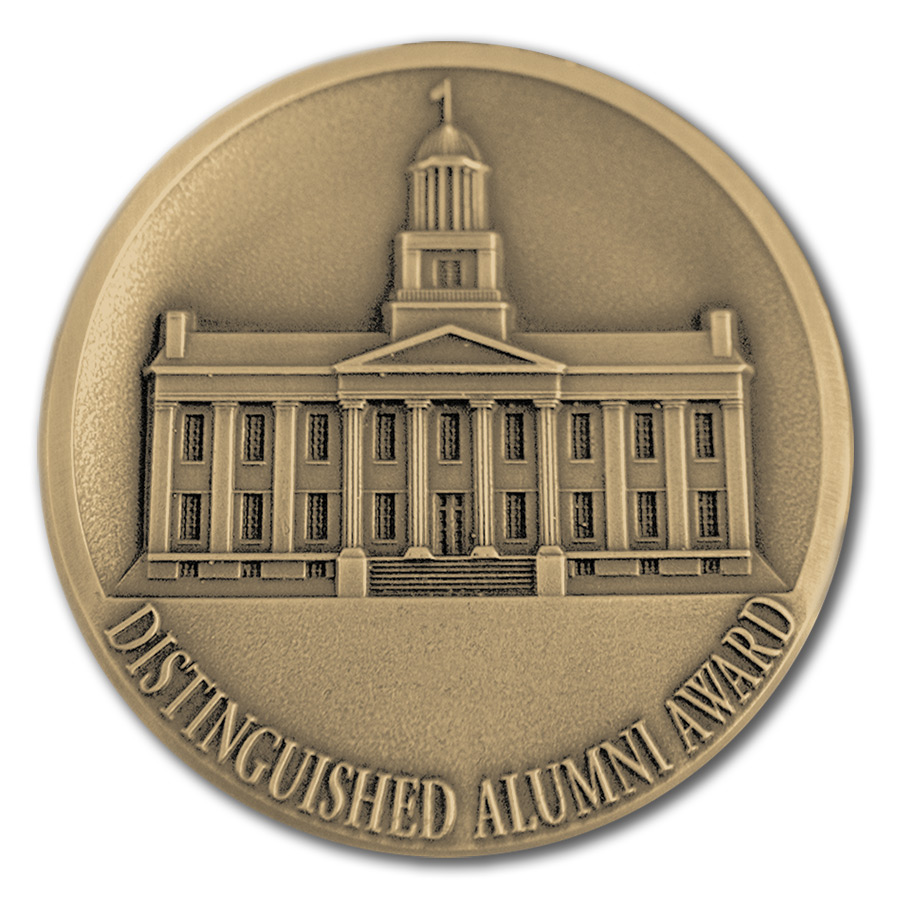 Irving B. Weber
---
Irving B Weber, 22BA, possesses a sense of place with the University of Iowa area, and Johnson County that few could ever approximate. He's been recognized as an athlete, business leader, local historian, writer, philanthropist, and sage. Just when you think you have a grasp on all the roles he's played in service to this community, the protean Weber improvises some fresh incarnation of himself.
A fourth generation Iowa Citian, Irving Weber was born the son of a blacksmith in 1900. He attended Iowa City public schools and obtained his bachelor of arts degree from the University of Iowa in 1922. As a UI student, he was the first Iowa athlete to be named to the All- American Swimming Team. For years, he was the official referee and starter at UI swim meets. To fire up Hawk swimmers, Weber still clangs his bell before home meets, a custom he picked up as a spectator at the Tokyo Olympics in 1964.
Following graduation, Weber began a longtime association with Sidwell's Ice Cream Company in Iowa City. Rising rapidly in the business, he eventually became one of its owners. In 1940, he co-organized his company and four other independent producers of ice cream into the Quality Checked Dairy Products Association. Weber retired in 1966, but continues to serve as honorary director of the association he helped developed into one of the major dairy organizations nationwide.
Retirement provided the chance for Weber to pursue callings other than business. He always had a memory for anecdotes and details of local history that had distinguished him as the community's unofficial archivist. It was fitting, then, that in 1973 he began writing an Iowa City Press Citizen column—part research, part personal recollection, and full of local color. Almost 700 articles and four books of collected stories and photographs later, he still entertains readers weekly—reminding people how things once were and how they got the way they are.
The proceeds from all four volumes of the very popular Irving Weber's Iowa City are donated to the city's Lions Club for public service efforts. These include several UI medical projects such as the Department of Ophthalmology's cornea transplant program, the Wendell Johnson Speech Clinic, and the Department of Otolaryngology's cochlear implant program and temporal bone bank. The Lions Club has returned honored its most illustrious member with a contribution to the Iowa City Public Library to establish a local history fund in Weber's name.
Whether he is mining some gem of local or university interest at the State Historical Society or swimming a half-mile as he still does four times a week, Irving Weber knows his surroundings well and projects for posterity the tireless enthusiasm they bring him. His career as a chronicler of local history is a tribute not only to the area, but also to his alma mater, the University of Iowa.