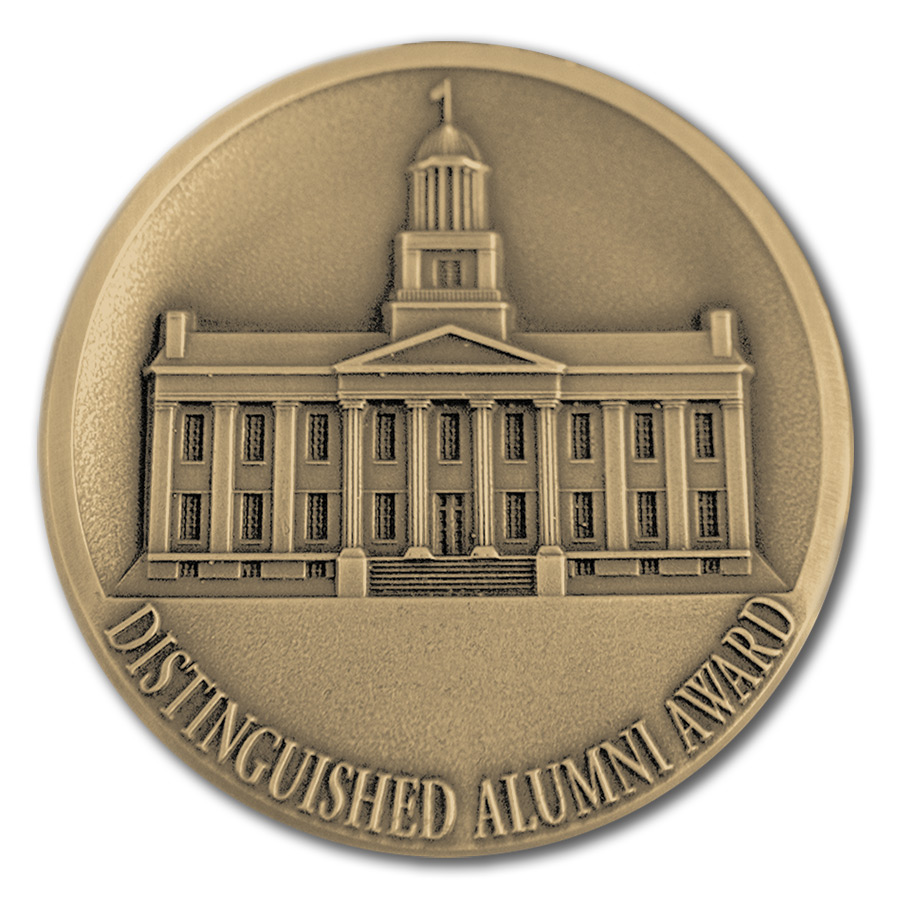 Gloria J. & Webster B. Gelman
---
Gloria J. & Webster B. Gelman, this year's recipients of the Distinguished Friend of the University Award, have indeed been good friends of the university, expressing their commitment to the UI in many ways.
Both members of the President's Club since 1970, the Gelmans have donated a variety of outstanding pieces of art to the UI Museum of Art, including a collection of 53 prints by Mauricio Lasansky, several fine examples of African and American Indian arts, and several collections of pre-Columbian artifacts.
In the early years of the Museum of Art, Gloria Gelman served as education chair and general chair of the Friends of the Museum. She served on the Museum Advisory Board and is currently a member of the Friends Development Council. She also served on the committee for the rededication of Old Capitol.
Both of the Gelmans are dedicated conservationists, having donated 50 acres of meadow and woodland areas near the Coralville Reservoir to the Johnson County Heritage Trust. For five years, Dr. Gelman also served on the Johnson County Conservation Board and was involved with the procurement and planning of the F.W. Kent County Park.
Dr. Gelman's interest in Iowa's natural heritage led him to become involved with the Iowa Hall project, a major new addition to the UI Museum of Natural History. He served as co-chair of the National Campaign Committee that spearheaded alumni efforts to fund the new museum. An active member of the board of the UI Foundation for nine years, he is now a lifetime board member.
Dr. Gelman is a retired orthopedic surgeon and an accomplished artist, with several one-man shows to his credit.