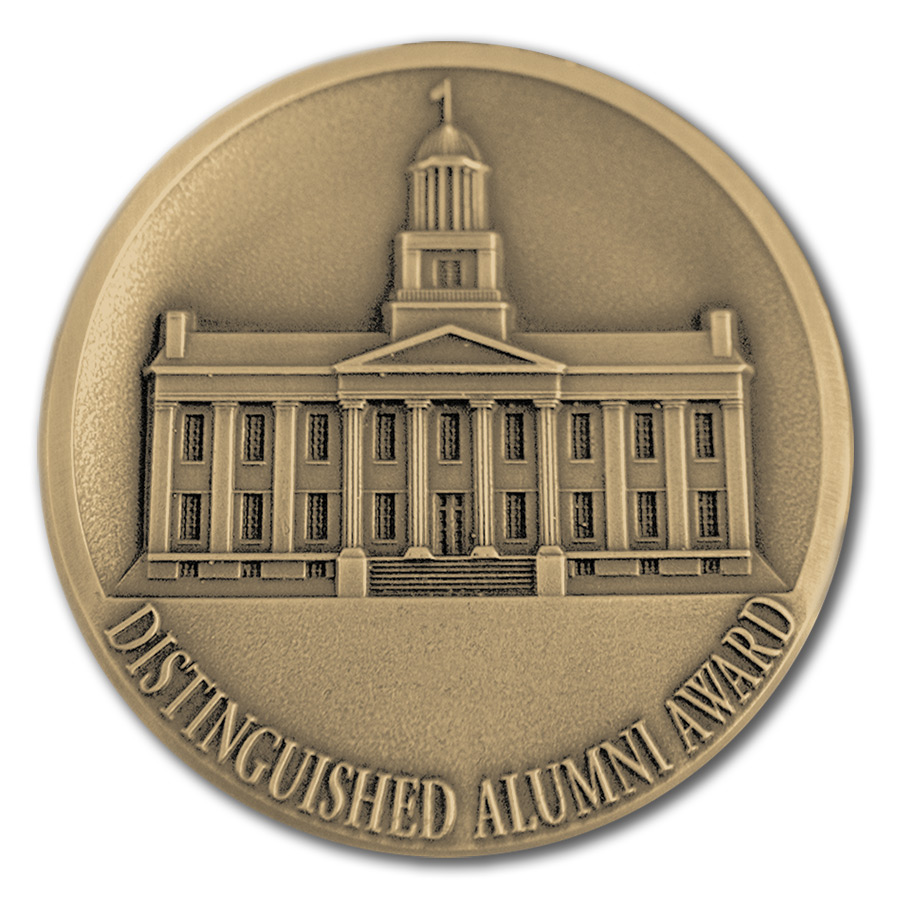 George E. Frazer
---
George E. Frazer, 09BA, was born at Amber, Iowa, February 1, 1889. a retired Chicago lawyer and accountant, Mr. Frazer received his law degree from the University of Wisconsin in 1912 and holds three honorary degrees from American colleges. He served as assistant director of finance for the U.S. Army in 1918 and as general counsel to the governor and legislature of Ohio during the reorganization of that state in 1921. Mr. Frazer has served as professor of Public Accounting and comptroller at the University of Illinois and is currently a trustee of Kenyon College and Rockford College. Mr. Frazer married the former Helen James in 1915. The Frazers have two sons. His Distinguished Service Award Citation reads:
From the days of his youth, George e. Frazer has lived in a world that giants might have fashioned, where men's lives and works are painted on life-size canvasses of concept and accomplishment. Like the architect, Burnham, he has found his excitement in other than small plans.
As a student in the Universities of Iowa and Wisconsin, he achieved an uncommon synthesis of knowledge in accounting and the law. In his professional career, he has applied that duality of disciplines in fashioning monuments of great dimension and public impact, including the fiscal structure of the State of Illinois and aspects of the present organization of government in the State of Ohio.
The extraordinary vigor of his spirit and intellect, the sharpness of his sense of ethic and of responsibility have strengthened the quality and character of those many institutions in which he believes and which he has served through the years, variously as partner, or trustee, or counselor, or friend.
His impact for the good of this institution has been greater than he knows, ranging a gamut from forthright and objective analyses of the University's functions, to self-assumed leadership in many a campus project of alumnus example.
His University is proud to acknowledge the leadership of his example with this Distinguished Service Award.