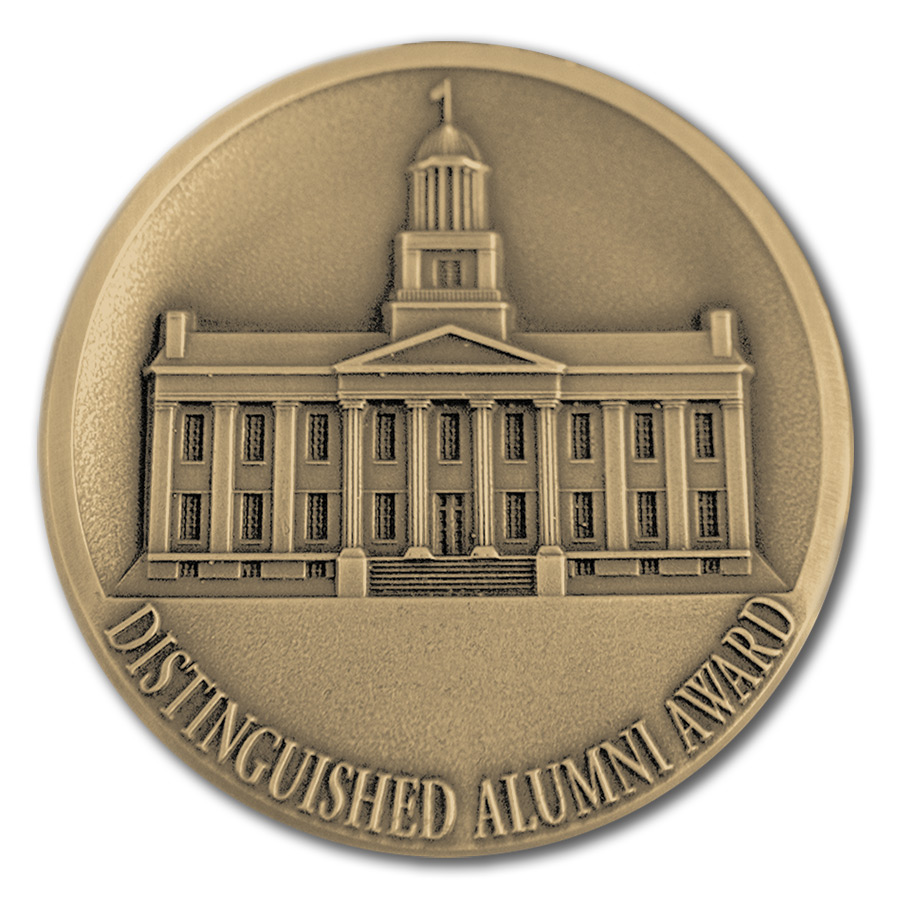 H. William Lichtenberger
57BA, 59SChE
Achievement 1997
---
William Lichtenberger, 57BA, 59BSChE, one of Iowa's most successful chemical engineering graduates, is ranked by Forbes magazine as 286th among corporate American's 800 most powerful executives. Born in Novi Sad, Yugoslavia, in 1935 Lichtenberger emigrated to the US with his family in 1950 and became a naturalized citizen in 1955.
After graduating from the University of Iowa, Lichtenberger joined Union Carbide Corporation in 1959. His hard work, engineering brilliance, and business acumen enabled him to rise steadily through the corporate ranks, culminating in his being named president and chief operating officer in 1990. During a remarkable career with Union Carbide, Lichtenberger received several patents, including one for a storage process of cryogenic fluids.
Lichtenberger was one of the first chief executive officers in the country to stress the importance of "quality management principles" to a company's success in research and development. It was the engineer in him who recognized that increased global competition meant that it was not only smart to invest in pure research, but crucial to compete worldwide and into the 21st century.
Since 1992, Lichtenberger has been chairman and chief executive officer of Praxair, Inc., the largest producer of industrial gases in North America.
Throughout an exemplary career, Lichtenberger has remained dedicated to supporting the UI College of Engineering. In 1996, he created an endowed scholarship through the UI Foundation that annually provides two awards-one to a chemical engineering student and the other to an engineering student in any other field of study.
While earning his degrees at the UI in the late 1950s, Lichtenberger was an exceptional student and leader, who also served in the medical corps of the Iowa National guard. He was vice president of his fraternity, Sigma Nu, and was active in the university's chapter of AIChE, a national chemical engineering organization.
In the corporate community, Lichtenberger has continually extended the sense of service he exemplified during his student years. He has held several international posts and currently serves on the boards of directors for Ingersoll Rand Co. and Olin Corporation, as well as the National Association of Manufactures and the Business Roundtable. A former member of the advisory board for Western Connecticut State University, Lichtenberger currently chairs the United Negro College Fund Connecticut Corporate Campaign.
A lifetime member of the Engineering Dean's Club at the University of Iowa, Lichtenberger has also served on the College of Engineering Advisory Board, his Liberal Arts Class Gift Committee, and the Kammermeyer Campaign Committee that helped raise funds for the chemical and biochemical engineering programs.
Lichtenberger is a member of the UI Alumni Association's Directors' Club and the UI Foundation's Presidents Club.