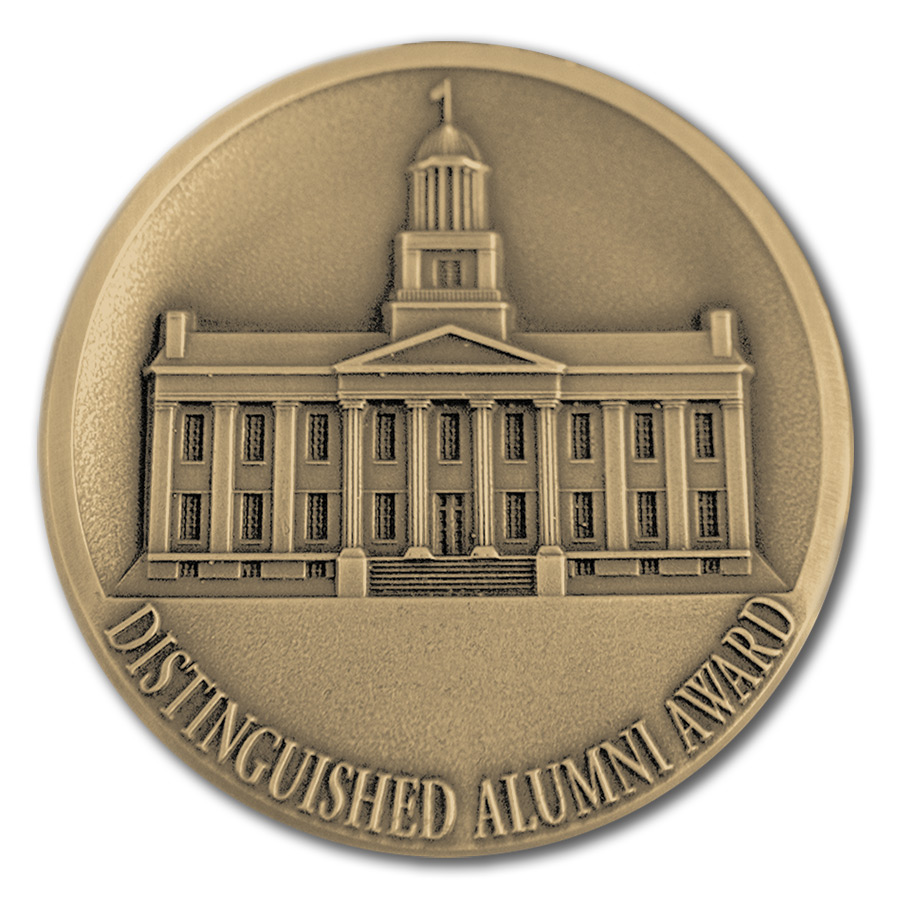 John A. Burroughs, Jr.
---
John A. Burroughs, Jr., 59BA, a former UI football star, has dedicated 40 years of service to the U.S. government.
Born in Washington, D.C., Burroughs received his bachelor's degree in political science at the University of Iowa. He played in two Rose Bowl games for Coach Forest Evashevski and the Hawkeyes and earned recognition as an honorable mention all-American. After graduation and a brief stint as a professional football player with the Philadelphia Eagles, Burroughs returned to Washington, DC, to begin his public service career.
First employed as a passport examiner with the Department of State, Burroughs became assistant chief of the Special Services Branch of the Passport Office in 1963. In 1964, he was selected to participate in the Department of State's Management Intern Program and later became an administrative assistant in the Bureau of Economic and Business Affairs.
Burroughs transferred to the Department of Navy in 1966. During his 11-year tenure with the department, Burroughs' responsibilities focused primarily on equal opportunity, although he was also involved with the All-Volunteer Force Initiative, military recruiting, advertising, research and development, and the Department of Defense Domestic Action Program.
While with the Department of Navy, Burroughs was awarded a Merrill Trust Fellowship to attend the Stanford Executive Program at Stanford University in Palo Alto, California. In 1977, he received the Department of Navy's Superior Civilian Service Award from the Secretary of the Navy.
Burroughs returned to the Department of State in 1977 as deputy assistant secretary for Equal Employment Opportunity. In 1980, he received the department's Superior Service Award from the under secretary of management for his efforts in increasing the number of minorities and women in the US Foreign Service Officer Corps.
Burroughs became US ambassador to the Republic of Malawi in 1981. In 1984, he joined the Joint Center for Political and Economical Studies in Washington DC, as a senior research fellow. In 1985, he became the first African-American assigned US consul general in Cape Town, South Africa, where he served for three years. In 1988, he was named US ambassador to Uganda. Burroughs became a diploma-in-residence at Lincoln University in Oxford, Pennsylvania, in 1991. While at Lincoln University, he conducted seminars on major foreign policy issues and taught several courses on African politics, chiefly South African politics. In 1993, he became special coordinator for Sudan, managing humanitarian assistance to that country. Burroughs retired in April 1994 after 36 years of government service.
Burroughs is a life member of the Alumni Association.