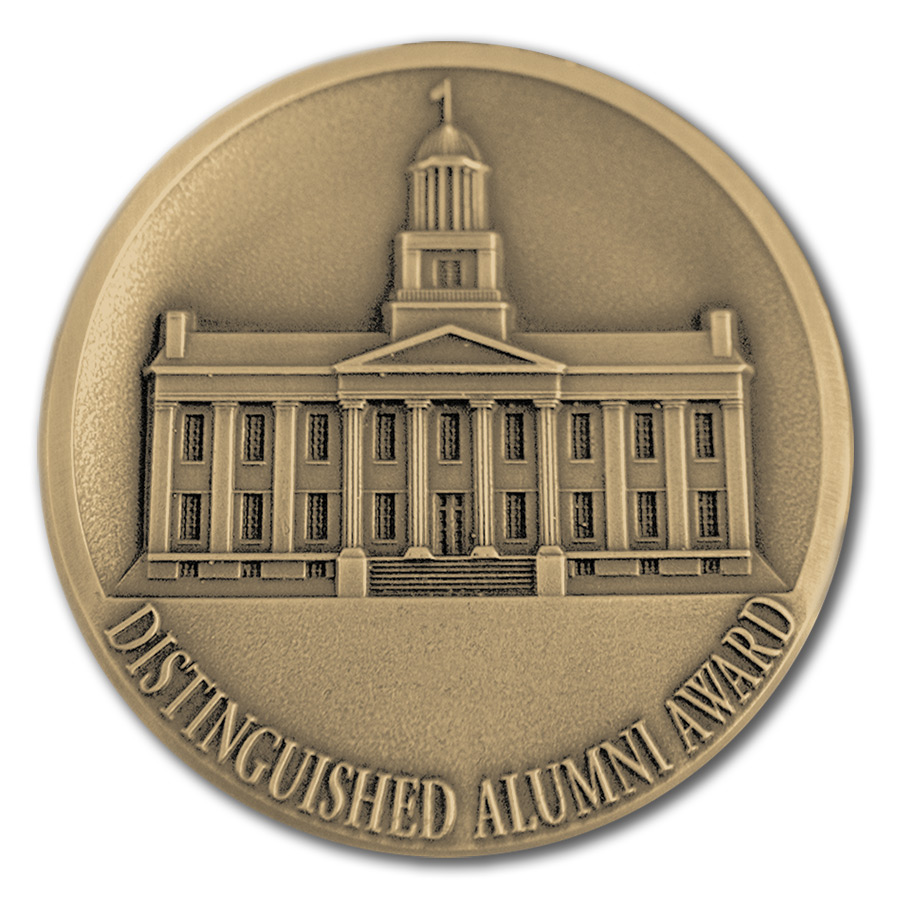 Cornelia Day
---
Robert Day, 40BA, 42JD and Cornelia "Cornie" Shrauger Day, 40 BA, have volunteered countless hours to benefit their community and their world.
Following three years in the U.S. Navy, which involved the invasion of Okinawa and service in the Philippines, Robert began practicing law in the Washington office of Schuyler Livingston in 1946. This remarkable couple still calls Washington home, and to many within the community, the Day name has become synonymous with service. Leaders and promoters of community programs designed to help people lead happier and more productive lives, the Days have also extended their efforts at the national and international levels.
Washington boasts a number of social service organizations thanks to the Days. Cornie was instrumental in the establishment of both the Planned Parenthood Program of Southeast Iowa and the Washington Area Community Action Program, an organization that monitors Head Start, congregate meals, day care, and a number of other low-income supplemental programs. Known as Washington's "Mrs. YWCA," Cornie has served in leadership roles in local, state and national YWCA programs. As a member of the YWCA board, Cornie worked to eliminate racism in the media. The state of Iowa's UNICEF chair for several years, she was inducted into the Iowa Volunteer Hall of Fame in 1990.
Robert has been active in Washington's YMCA and was chairman of the funding committee, the building committee, and the management committee of Halcyon House, a retirement home in Washington that he continues to serve. He was moderator of the Southeast Iowa Presbytery of the United Presbyterian Church in 1970 and has been secretary of the Lake Darling Youth Center since its organization in 1950.
Together, the Days have hosted hundreds of visitors from around the world and have traveled to many countries to promote world peace. Program sponsors for the American Field Service Student Program and the Rotary Club Foreign Student Exchange Program, the Days have also hosted many guests of the US State Department through the Foreign Leader Exchange Program.
In addition to their numerous civic responsibilities, the Days remain faithful UI alumni who have served on a variety of university committees. They are members of the Alumni Association's Director's Club and the Foundation's Presidents Club.