They may not always make headlines, but these Hawks made a lasting impression on alumni and friends.
With 300,000+ alumni, it can be hard to stand out as a Hawkeye–but that doesn't make anyone less extraordinary.
Hawkeyes shared the names of 200-plus alumni who deserve more time in the spotlight. Here are a handful of Hawks whose talent, creativity, and brilliance should be celebrated:
---
Adeline Kenlin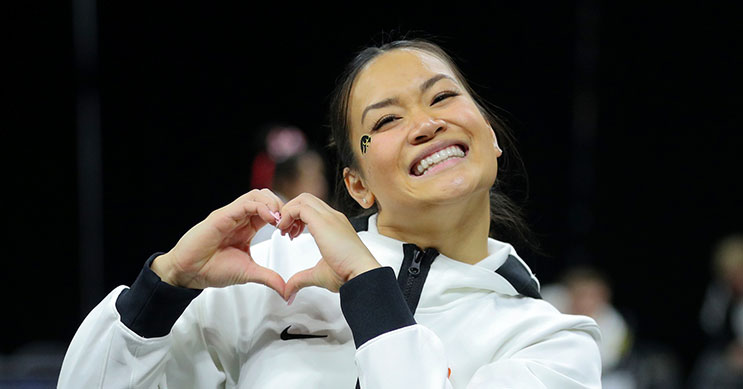 PHOTO: HAWKEYESPORTS.COM
Everyone should be talking about her. chlorolyn (@chlorolyn)
The two-time All-American is a Hawkeye star gymnast. Kenlin is currently tied for the school record on the beam and placed second to Olympic gold medalist Suni Lee at the 2022 NCAA championships.
---
Calvin Jones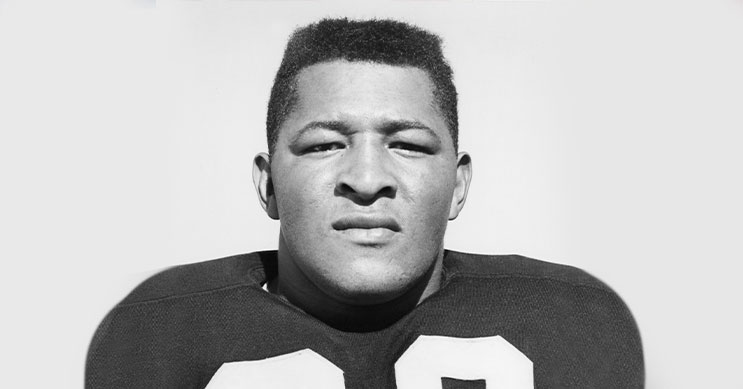 PHOTO: HAWKEYESPORTS.COM
Jones originally committed to Ohio State but came to Iowa with fellow teammates Eddie Vincent and Frank Gilliam (57BA). He soon became a fan favorite and received national recognition in 1954 as the first African American and first college football player featured on the cover of Sports Illustrated. Jones died in a plane crash at the age of 23.
---
Jackson Galaxy (91MFA)
I did not realize until the other day that Jackson Galaxy the cat whisperer attended the University of Iowa. Adam Wright
Galaxy is widely regarded as a cat behaviorist expert. His show My Cat from Hell debuted on Animal Planet in 2011 and aired 11 seasons. He's affectionately called the "Cat Daddy" and is on a mission to help us all connect better with our feline friends.
---
Cheryl Johnson (80BS)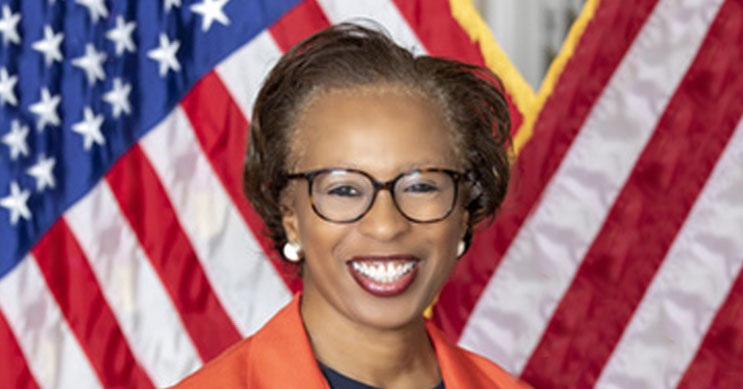 PHOTO: NEED CREDIT
After graduating from Iowa in 1980, Johnson went on to receive a Juris Doctor from Howard University School of Law. She currently serves as the clerk of the U.S. House of Representatives and made headlines in January 2023 when she presided over the multiday attempt to elect a new speaker of the House.
---
James Van Allen (36MS, 39PhD)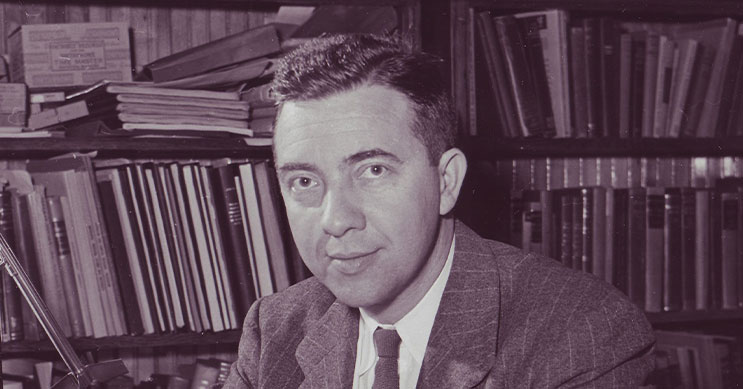 PHOTO: UI LIBRARIES SPECIAL COLLECTIONS AND UNIVERSITY ARCHIVES
Dr.James Van Allen. Born and raised in Iowa, he not only became world famous for discovering the radiation belts that bear his name but he made the UI Dept of Physics and Astronomy the premier site for satellite design and construction in the area of atmospheric research. Old Newby (@old_newby)
Born in Mount Pleasant, Iowa, Van Allen had a penchant for all things mechanical and scientific from an early age. After studying at Wesleyan College, Van Allen received a master's and PhD from Iowa, where he later helped establish the field of magnetospheric research.
---
Christine Grant (70BA, 74PhD)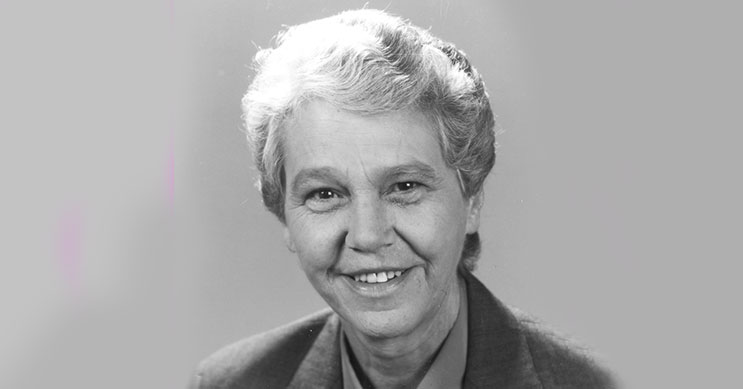 PHOTO: HAWKEYESPORTS.COM
Grant was a national pioneer and voice in the fight for gender equity in athletics. Three years after graduating from Iowa with a master's degree in physical education, Grant became the first director of women's intercollegiate athletics. In 2007, she was awarded the prestigious Gerald R. Ford Award.
---
Gene Wilder (55BA)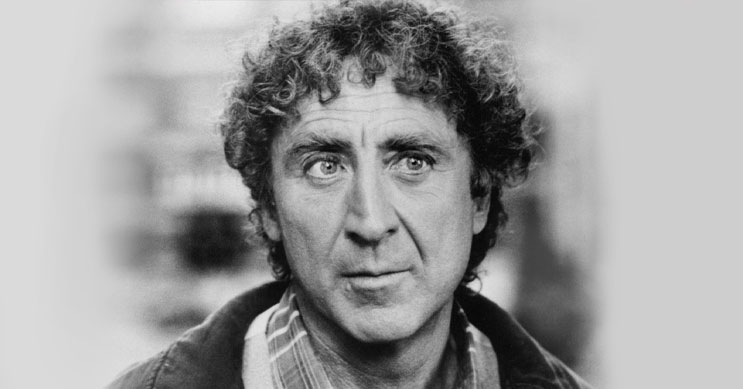 PHOTO: UI LIBRARIES SPECIAL COLLECTIONS AND UNIVERSITY ARCHIVES
Gene Wilder Andrew (@GoHawkeyes08)
Wilder graduated from Iowa in 1955 and went on to an illustrious career in film and theatre. He is most known for his depiction of Willy Wonka in Willy Wonka and the Chocolate Factory.
---
Marcus Dunstan (98BA) & Patrick Melton (97BA)
Marcus Dunstan. I see so many posts about Hawkeyes in Hollywood and none mention him. A very successful writer and director with credits in major franchises. He was featured on Project Greenlight. He should be recognized. Jason Glass
Since graduating from Iowa, Dunstan and Melton have worked on screenplays for horror films like Saw IV, Saw V, Saw VI, and Feast. Their work was celebrated in 2005 when they won Season Three of Project Greenlight with director John Gulager.
---
Arnold Menezes (74R)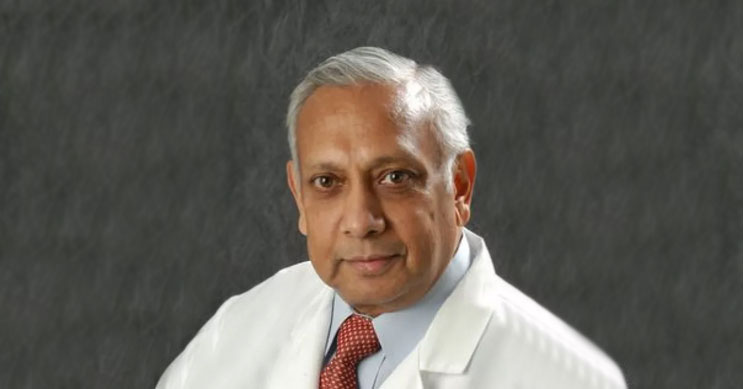 Photo: courtesy UI Health Care
Dr. Arnold Menezes … of course we are a bit biased. 💫 Pam Stallings ☀️ (@chiploverlou)
This University of Iowa physician is a pioneer in pediatric neurosurgery. He helped design a new surgical procedure to treat patients with disorders at the base of their skulls that now attracts people from around the world for best-in-class care.
---
This list is in no way comprehensive. If there's a Hawkeye who you think deserves recognition, add your response on Twitter or Facebook