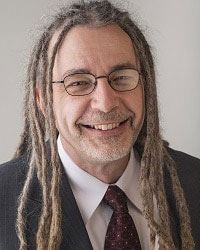 In Old Gold, University archivist David McCartney looks back at the UI's history and tradition through materials housed in University Archives, Department of Special Collections, University of Iowa Libraries.
Farewell to Seashore Hallr - Iowa Newsletter, September 2019
The longtime multipurpose building served as the university's first teaching hospital.
Duke Slater the Hawkeye Trailblazer - Iowa Magazine, Fall 2019
A new sculpture in Kinnick Stadium honors an Iowa legend, whose pioneering spirit stretched from the football field to the courtroom.
How Iowa Research Made the Moon Landing Possible - Iowa Newsletter, July 2019
Before they could make one giant leap for mankind, Apollo 11's astronauts had to fly through the radiation belts discovered by James Van Allen.
Slaughterhouse-Five Turns 50 - Iowa Magazine, Summer 2019
Kurt Vonnegut's best-selling novel, written at Iowa, continues to resonate with readers a half-century since its release.
Nature Comes to the Archives - Iowa Newsletter, May 2019
A newly arrived collection of journals and newsletters in the archives details the early days of Iowa's state parks.
And the Beat Goes On - Iowa Newsletter, April 2019
A University Archives recording preserves the 1966 visit by Lawrence Ferlinghetti, a key figure from the Beat movement.
A Scholar's Quest for Academic Freedom - Iowa Magazine, Spring 2019
The UI provides a safe haven for a philosopher's career to flourish
Religious Studies' Long Association with the UI - Iowa Newsletter, February 2019
The UI is home to the nation's longest-standing Department of Religious Studies at a public university.
Mystery in the Stacks - Iowa Magazine, Winter 2018
Old Gold uncovers the truth behind the blood-signed papers in the university archives.
How a Cultural Landmark Was Born - Iowa Newsletter, November 2018
Looking back at the African-American Cultural Center's roots as it turns 50.
Answering the Call - Iowa Newsletter, October 2018
A century ago, a UI engineering professor built bridges in Iowa City and on the battlefields of Europe.
Herky Turns 70 - Iowa Magazine, Fall 2018
Fall festivities will honor Iowa's top hawk.
Keepers of the Flame - Iowa Newsletter, July 2018
About two dozen colleges and universities have folded in Iowa's history. By law, their records have been preserved by the University of Iowa.
Paying it Forward - Iowa Newsletter, June 2018
Waning state support presents challenges for today's students, but there's a way older generations of Hawkeyes can help.
What's in a Name? - Iowa Newsletter, April 2018
For the University of Iowa, lots of history and a little confusion.