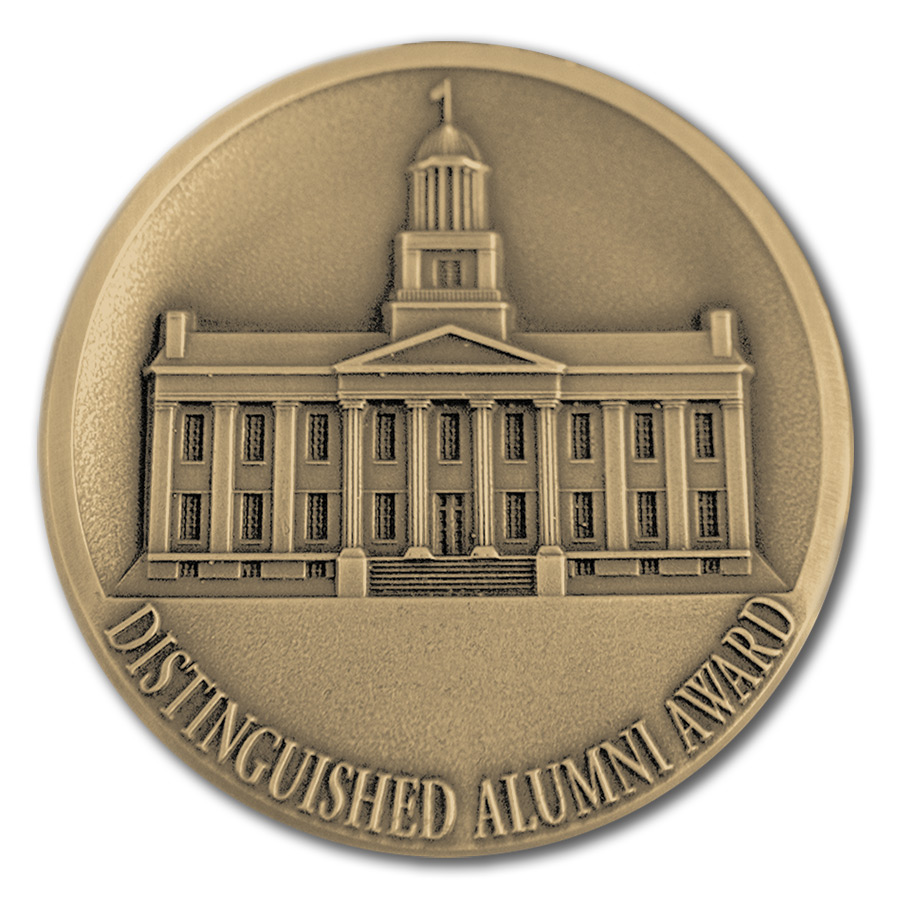 Dorothy Ray
44BA, 45MA
Hickerson 1992
---
Dorothy "Dottie" Klein Ray, 44BA, 45MA, is truly an Iowa City and University of Iowa institution. Journalist, UI booster, fund-raiser for many groups and causes, Ray has long kept her finger on the pulse of her community.
Much of Ray's time is spent preparing a popular 15-minute radio show that has aired from her home each weekday for the past 35 years. Promoting local organizations, artists, and events, guests on the program discuss their subjects while drinking coffee with Ray in her cozy den. For years, Ray has also served as a commentator for broadcasts of UI commencement ceremonies, which she narrates for a dedicated radio audience.
Through her many connections in the Iowa City area, Ray has been a goodwill ambassador for the Alumni Association, opening many doors and spreading the good word about the organization in the community. For six years, she served on the Association's board, representing alumni on the Board in Control of Athletics. A member of the Association's Directors' Club, Ray is also a member of the UI Foundation's Presidents Club and has been a generous supporter of a number of UI programs.
Dottie Ray has been a dedicated advocate for many other causes in Iowa City as well. She has helped with fund-raising for the Ronald McDonald House and Lutheran Social Services, served on the board of the local United Way, and worked on behalf of Goodwill Industries, Oaknoll Retirement Residence, and the Preucil School of Music. In 1990, she received the Friend of Education Award from the Iowa City Education Association and in 1991 the Iowa City Chamber of Commerce gave her its Service to Arts in our Region (STAR) Award.