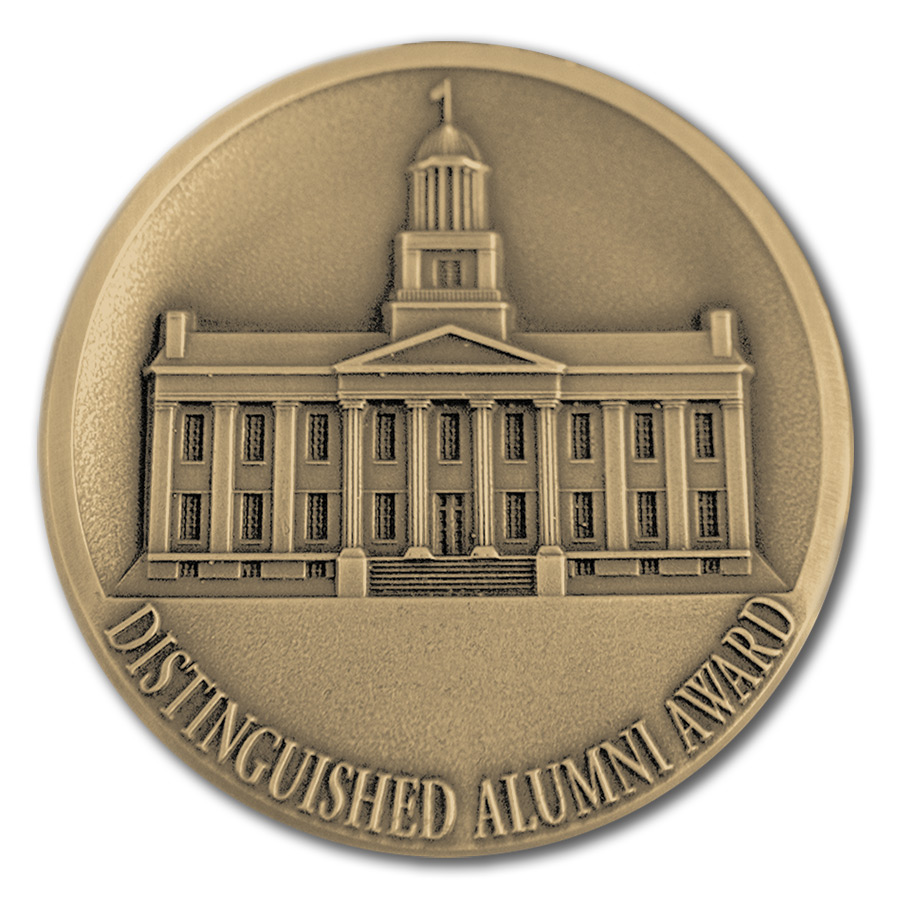 Sue (Peney) McDevitt
60BA, 62MA, 67PhD
Hickerson 1991
---
Sue Penney McDevitt, 60BA, 62MA, 67PhD, gave leadership and direction to the University of Iowa Alumni Association during her ten years as a member of the board of directors, especially the three years she served as its president. With a calm but firm hand, she led the Alumni Association through a challenging transition period of expansion and restructuring.
During McDevitt's tenure, there was an almost complete changeover in the Association's professional staff, including the appointment of a new director. The board of directors was expanded, old programs were updated, and new ones where conceived and implemented with emphasis placed on members services and cooperation with both academic and administrative units at the university. McDevitt attended meeting after meeting, presiding over numerous committees and coordinating Association activities with volunteers and university officials alike. The abundance of time and energy she gave to the Association during that unsettled period provided an anchor to the staff.
If her time as president highlights McDevitt's involvement with the Association, it is nonetheless set against a background of active participation in the organization's programs as both member and volunteer. For many years, she has played a key role in Alumni Association activities, especially in the Quad Cities, where she lives and is active in community service organizations.
With an undergraduate degree in psychology and graduate degrees in education, McDevitt taught at Marycrest College in Davenport for 14 years. She is a member of the Alumni Association.