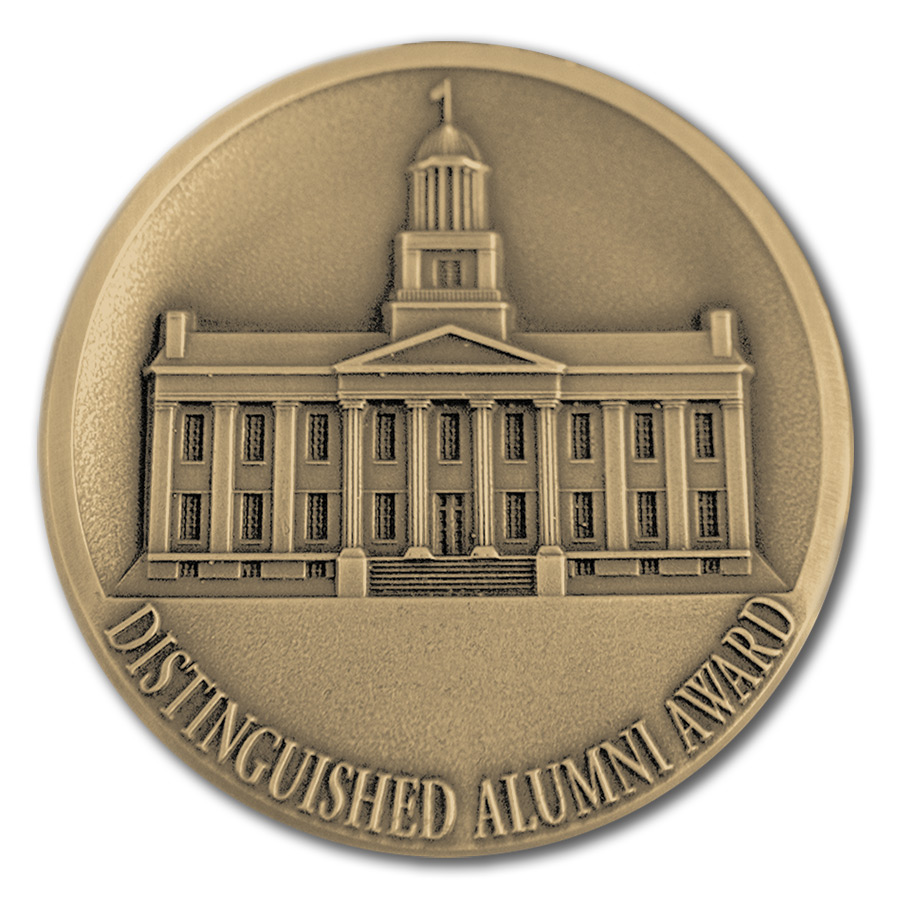 Richard E. Emmert
---
Richard E. Emmert, 51BsChE, is a chemical engineer and retired businessman whose expertise in chemical reaction technology and mass transfer has been recognized by many career honors. This spring, Dr. Emmert was named executive director of the American Institute of Chemical Engineers, an organization providing leadership in technology and education for the profession nationwide.
Dr. Emmert earned his master's and doctorate degrees in chemical engineering from the University of Delaware, which presented him with their Distinguished Alumnus Award in 1984. He has confessed that when he first received his bachelor's degree from the University of Iowa and joined many of the nation's best engineering graduate students in the competitive Delaware program, he was apprehensive about how well his undergraduate studies would stand up. But his graduate experience soon convinced him that the UI College of Engineering need take a backseat to no program in the preparation of its majors.
Many of Dr. Emmert's accomplishments were achieved during 33 years of service with the Du Pont Company. He joined Du Pont in 1954 as a research engineer at the company's Experimental Station near Wilmington, Delaware. After a tour of military duty with the Army Chemical Corps, Dr. Emmert returned to Du Pont's Engineering Research Laboratory as manager of industrial development in 1963. A year later, he transferred to their textile fibers department where he held several manufacturing assignments in Delaware and Virginia.
Early in 1969, Dr. Emmert joined the company's engineering department as manager of engineering technology and materials research. During the 1970s, he was director of various divisions of Du Pont's pigments, photo products, and electronic products departments. He was named general manager of the textile fibers department in 1979, but his knowledge of the company's total operations soon earned him advancement to top executive levels. He became vice president of corporate plans in 1981, vice president of photo systems and electronic products in 1983, and vice president of electronics in 1986.
Among many technical innovations Dr. Emmert helped Du Pont achieve is a patented process for rapid polymerization of condensation polymers. This process not only affected the design of polyesters and polyamides, but also improved the quality and lowered the cost of film and fiber products.
In addition to his involvement with professional organizations and his long and challenging career at Du Pont, where he retired last year, Dr. Emmert had given of his time to education. Loyal to both his alma maters, Dr. Emmert served as chairman of the advisory board to the UI College of Engineering and as a member of the board of directors for the UI Alumni Association. He is presently co-chairman of the advisory council for Delaware's chemical engineering department, a trustee of the university's research foundation, and an advisory board member to its research park. His leadership in education is also reflected by past advisory roles with the chemical engineering department at the University of California, Berkeley, the New Jersey Institute of Technology, and the Stanton, Delaware, school board.
Besides directing the American Institute of Chemical Engineers, Dr. Emmert belongs to the American Chemical Society and is an elected member of the National Academy of Engineering. He has been active in the NAE's committees on commercialization and international competitiveness—groups advising government agencies on such topics as patent systems, tax laws' effects on development, and international trade policy.
An exemplary company man, technical expert, and contributor to higher education, Dr. Emmert richly deserves recognition as a distinguished alumnus of the University of Iowa.