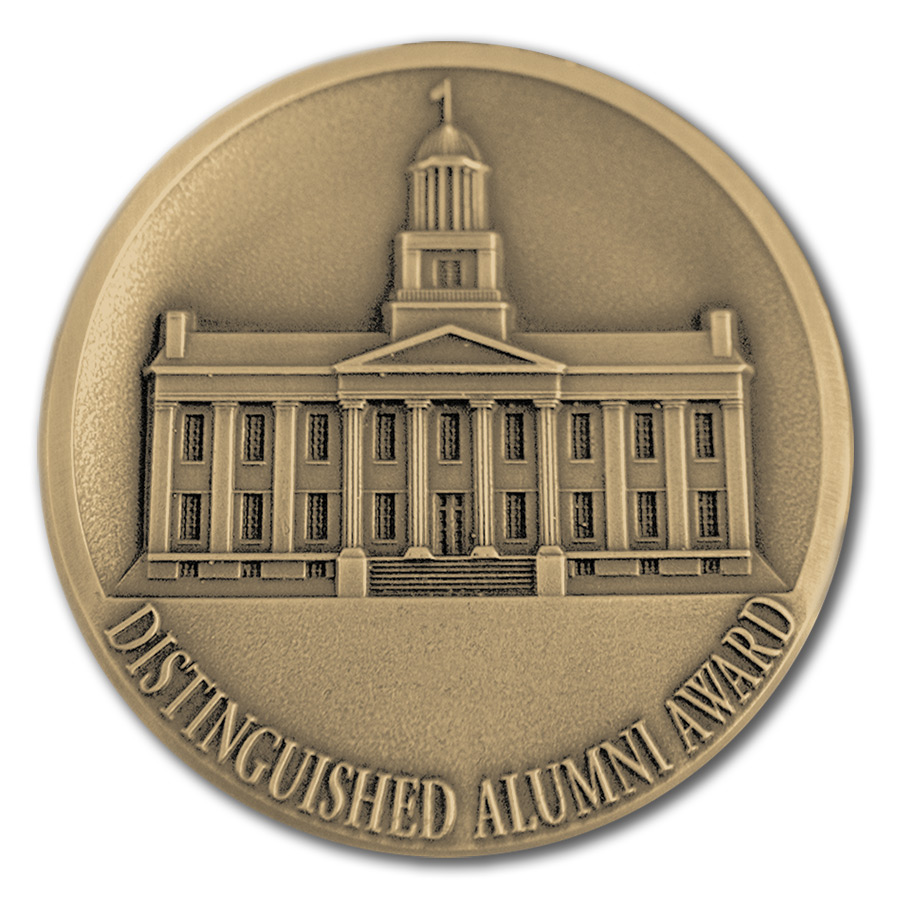 Orville W. Bloethe
---
Orville W. Bloethe, 41BSC, 47JD, knows that it takes roots to grow anything worthwhile. This understanding helped the Victor, Iowa, farm boy nurture a notable and nationally recognized legal career that has spanned more than half a century. Its also what inspired him to return home after finishing law school at the University of Iowa—and to devote the rest of his life to giving back.
Bloethe learned at an early age how to help others. When his father died, the young man and his two brothers provided for their family by farming near Victor; however, this commitment did not stop Bloethe from attending college. After finishing his undergraduate degree and serving during World War II, he followed in the footsteps of a favorite uncle and pursued law school.
During his years at the UI College of Law, Bloethe excelled. He was famous for his Bloethe books, which were summaries of legal concepts and case theories that he shared with classmates. In addition, Bloethe was a member of the Order of the Coif, which recognizes academic achievement.
The intelligence and community spirit that set Bloethe apart during his student days also have defined his professional life, which he spent in his hometown after graduation. Bloethe has been Victors city attorney for 56 years—even representing those without adequate financial resources—and school board secretary for some 40 years, but his service is not limited to that community. Throughout his career, Bloethe has distinguished himself as a nationally recognized expert in tax and estate planning and is a leading authority on estate planning for farmers.
This attorney and civic leader has provided important advice to national legislators and, along with two other lawyers, wrote the Iowa State Bar Associations widely used Income Tax Manual. He did likewise with the Fiduciary Manual. Bloethe also is a prolific speaker and author who has presented numerous lectures on tax and estate planning across the state and nation.
Though such career contributions have kept him busy, philanthropy is his first priority. Bloethe has been a significant contributor to numerous causes, including the UI College of Law, where he has helped with fund-raising and served as class agent for his 50-year reunion. In addition, he and his wife, Loanna Schnoor Bloethe, 44BA, are members of the colleges Deans Club, which recognizes generous contributors. A member of the UI Foundations Presidents Club, Bloethe is also a member of the UI Alumni Associations Old Capitol Club.
Bloethe has found numerous other ways to support education as well. He is a significant contributor to the State Bar Association and served with distinction as a fund-raising leader for Kirkwood Community College. On a local level, he and his wife invest in student scholarships and also sponsor an innovative program that brings Victor high school students to Iowa City for dinner and a Hancher Auditorium event.
Bloethe and his wife gave a challenge gift of $100,000 if the Victor community would provide the balance of twice that to build a new modern medical clinic. The community met the challenge.
No matter what cause or legal case he is championing, Orville W. Bloethe knows that his Iowa background gives his efforts meaning. He steadfastly states that none of this would have been possible except for the University of Iowa believing in a country boy who continues to be proud of his roots.