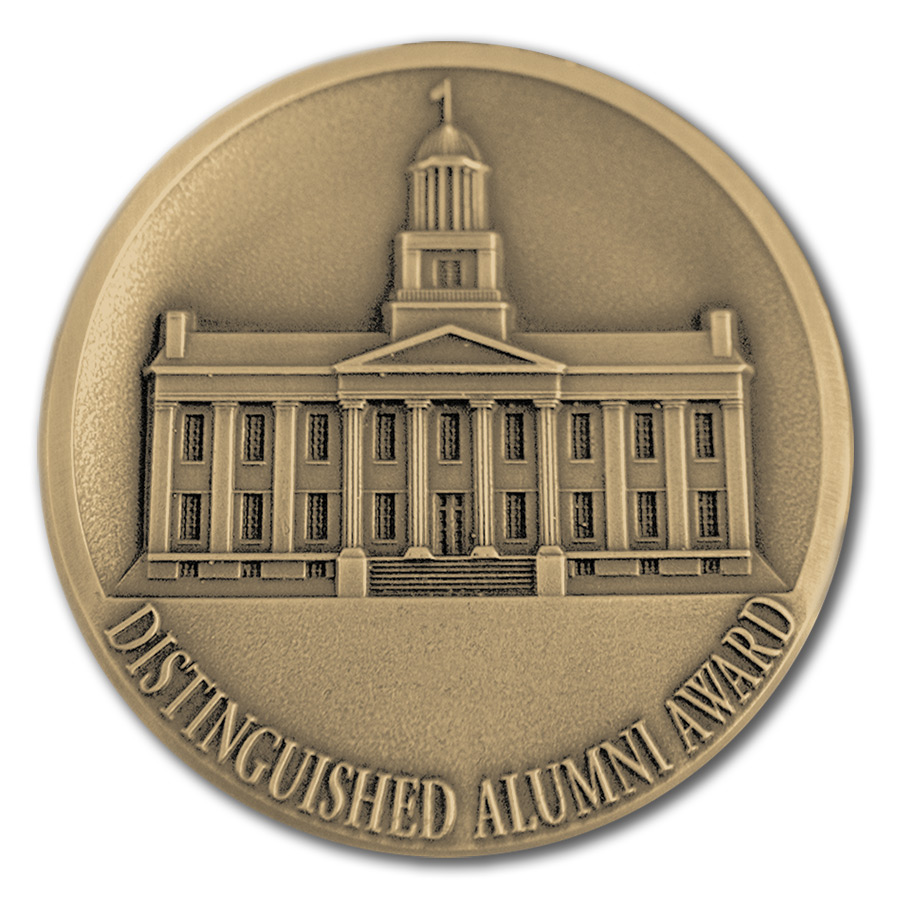 Alice (Fay) Grannon
---
Charles L. Grannon, 41MA, and Alice Fay Grannon, 41BA, fell in love on this campus 50 years ago. Seldom has the meeting place of any young couple benefited so much from a lifelong romance.
Charles Grannon is a life member of the University of Iowa Alumni Association and joined the prestigious Presidents Club in 1979. He has served on the UI Foundation Board of Directors since 1983 and is a member of the Steering Committee for the $150 million Iowa Endowment 2000 Campaign.
The Grannon's service to the UI extends beyond the time and influence Charles has provided on behalf of the university's major fund-raising task. As part of the campaign, the Grannons endowed a graduate fellowship in the UI College of Business Administration. They also have been extraordinarily generous in their contributions to the Iowa Hall Campaign and the Hawkeye Arena/Recreation Campaign. And they have frequently and graciously hosted UI-related receptions in their Ridgewood, New Jersey, and Boca Raton, Florida homes.
The couple's ties to the university began at the very close of the 1930s when Fay was an undergraduate sociology major and Charles was working on his master's degree in economics. Fay Conard had come to Iowa City from Uruguay, where her parents were missionaries. Indiana-born Charles had graduated from Purdue University in 1939 and accepted a teaching assistantship in the UI College of Commerce (now the College of Business Administration) while engaged in graduate studies.
At that time, Chester A. Phillips was dean of the College of Commerce. He developed an interest in the young couple and became something of a mentor and father figure to them during their courtship. The Grannons were married a short time after they both graduated in 1941 and they never forgot Dean Phillips' kindness.
Charles Grannon served in the Navy during World War II and in the United States Naval Reserve in later years. He received a Letter of Commendation during his military service. In 1945, he joined the investment banking firm of Goldman, Sachs & Co. in New York City. For years he was active in the firm's corporate finance area, attaining partnership in 1959 and a limited partnership in 1982.
The Grannons have been active community leaders everywhere they've lived. Their civic leadership includes affiliations with Ridgewood's YMCA and Valley Hospital Foundation. Charles is a trustee for DePauw University and received an honorary degree from the Indiana school in 1984.
After Dean Phillips' death in 1976, the Grannons chose to commemorate their friend's academic career by supporting a professorship in his name. The Chester A. Phillips Professorship Fund has annually sponsored a full-time faculty post for nationally recognized scholars in financial economics. The Grannons' contribution to this professorship, and the ongoing gifts of other friends and alumni who value Dean Phillips's amiable professionalism, form a testament to the special relationships highest education has a history of creating.