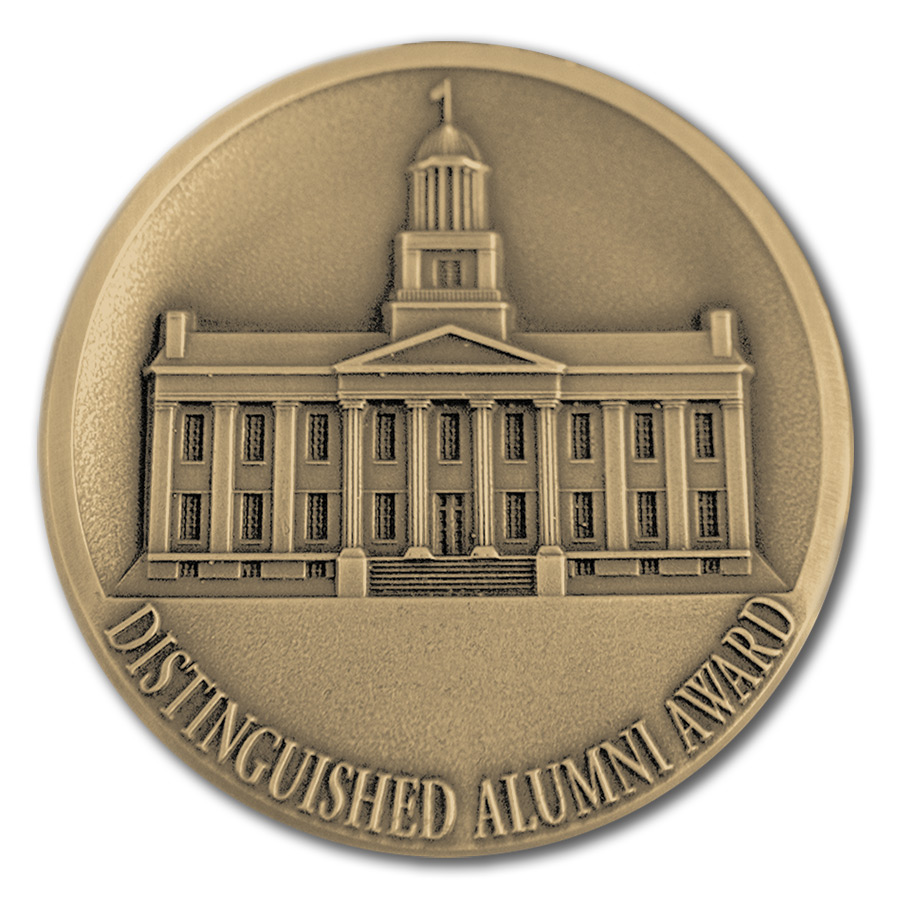 Paul M. Seebohm
---
Paul M. Seebohm has served the University of Iowa's Department of Internal Medicine and College of Medicine for nearly 40 years, making many contributions as a scientist, physician, teacher, and administrator. In his role as liaison between the UI and several state and national health organizations, Dr. Seebohm has become one of the people most responsible for the excellent relations between the university's medical faculty and practicing physicians in Iowa.
When Dr. Seebohm came to the UI in 1949 as an associate in the internal medicine department, he was named the first director of the newly formed Section of Allergy which soon developed a reputation for excellence in patient care, teaching, and research. He was one of the first scientific investigators to stress immunology as the critical discipline in the field of allergy at a time when allergic diseases were widely thought of as a psychosomatic. His learning and leadership were recognized by colleagues in the American Academy of Allergy and Immunology when he was elected their president in 1966 and received the academy's 1974 Distinguished Service Award. He is currently the academy's representative in the American Medical Association's House of Delegates.
Any summary of Dr. Seebohm's many national activities must include his ten-year chairmanship of the advisory panel on allergic extracts for the Food and Drug Administration. He also led a committee that created the American Board of Allergy and Immunology which certifies specialists in allergy practice. Dr. Seebohm was granted the distinction of being the first physician certified by the board.
Dr. Seebohm was born in Cincinnati and attended Oberlin College before receiving his bachelor of arts and medical degrees from the University of Cincinnati. In 1942, after completing his internship at the University of Wisconsin in Madison, he served four years as a flight surgeon during World War II. He completed residency training in internal medicine at Cincinnati General Hospital and specialty training as a fellow at Robert A. Cooke Institute of Allergy, Roosevelt Hospital, New York City, before coming to Iowa.
By 1959, Paul Seebohm had become a full professor in the internal medicine department. When the administrative structure of the College of Medicine was reorganized in 1970, he became its associate dean and was executive associate dean from 1974 to 1986. Over the years, he has served on practically every UI College of Medicine committee—from faculty coordinator for the New Hospital Addition Advisory Group (1968-1973) to chairman of the Hospital's Professional Practice Committee (1973-present). In honor of his many administrative and faculty roles, he was appointed UI professor emeritus in 1986.
Dr. Seebohm can take credit for much of the present cooperation among health groups in Iowa. During his terms as president of the Johnson County Medical Society and the Iowa State Board of Health, such cooperation was one of his priorities. As the coordinator of the Statewide Family Practice Residency Program network coordinator since its beginning in 1973, Dr. Seebohm has been a leader in reversing the trend of outmigration of family physicians in the state. His establishment of the Office of Community-Based Programs has been critical in this regard.
Even after his 1986 retirement, Dr. Seebohm still serves as consultant to the dean of the UI College of Medicine. If a doctor's career is measured in honors accrued, being named 1976 Iowa Internist of the Year by the Iowa Clinical Society of Internal Medicine speaks highly of Dr. Seebohm. But, if the measure of a physician's career also lies in the respect and admiration of thousands of patients, students, health professionals, and colleagues who have had the pleasure of experiencing first-hand his sensitivity, trust, and honesty, then this unwritten record emphatically celebrates the high professionalism of Dr. Paul Seebohm.