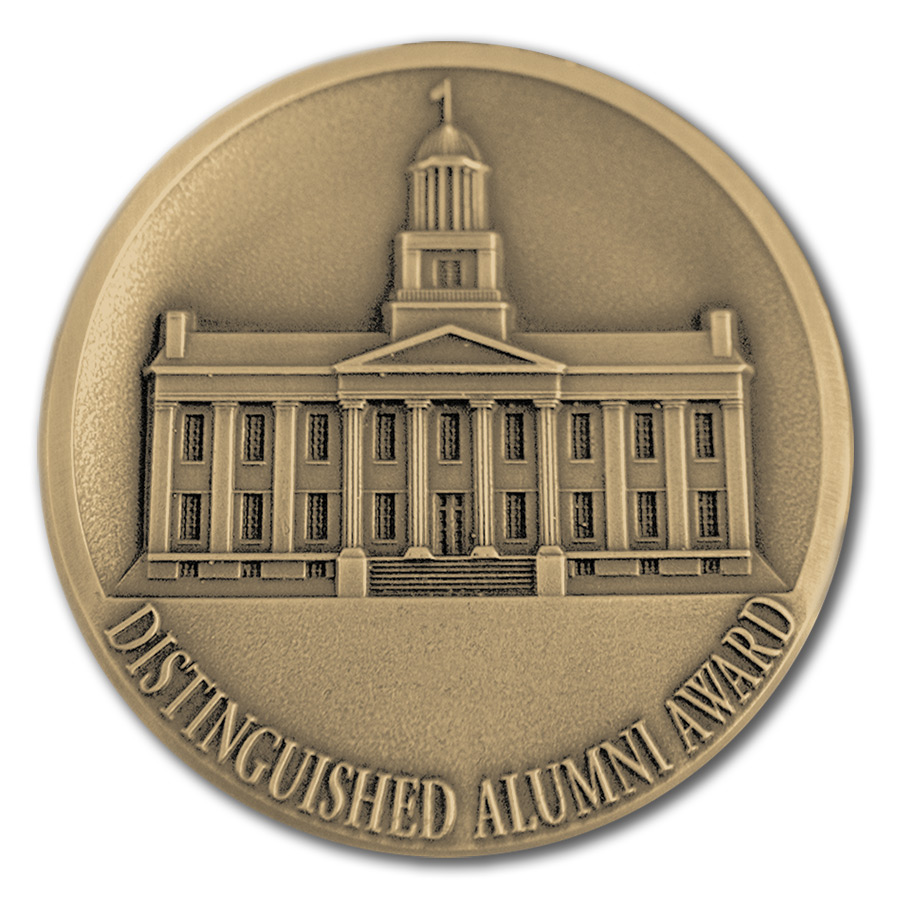 Alfred A. Mannino
---
Alfred A. Mannino, 24BSP, has made a name for himself—both in the pharmaceutical industry and in his generous and committed relationship with his alma mater.
His list of achievements while still attending the University of Iowa is impressive: president of his senior class, member of the football team 1939-42, recipient of the 1942 Catholic All American Award.
After graduation, Mannino enlisted in the Marines, where he rose to the rank of captain while fighting in World War II. He returned to the UI in 1947 to update his professional training and then joined McKesson and Robins, one of the nation's largest pharmaceutical wholesalers.
In 1968 Mannino joined Marion Laboratories in Kansas City, Missouri, where he now serves as vice president for corporate affairs. He was instrumental in transforming Marion Laboratories from a small regional specialty firm into the $300 million world-class pharmaceutical firm it is today. In honor of his achievements in the industry, he was awarded the 1983 Timothy Patrick Barry, Jr. award.
Mannino's commitment to the UI over the years has been exemplary. He arranged for Marion Laboratories to be a corporate member of the UI President's Club, and engineered substantial support for the College of Pharmacy's Division of Pharmaceutical Service—a support which continues to this day. In addition, he has remained dedicated to assisting the football staff at the UI whenever called upon.
Mannino is a member of the President's Club and of the Alumni Association's Old Capitol Club.