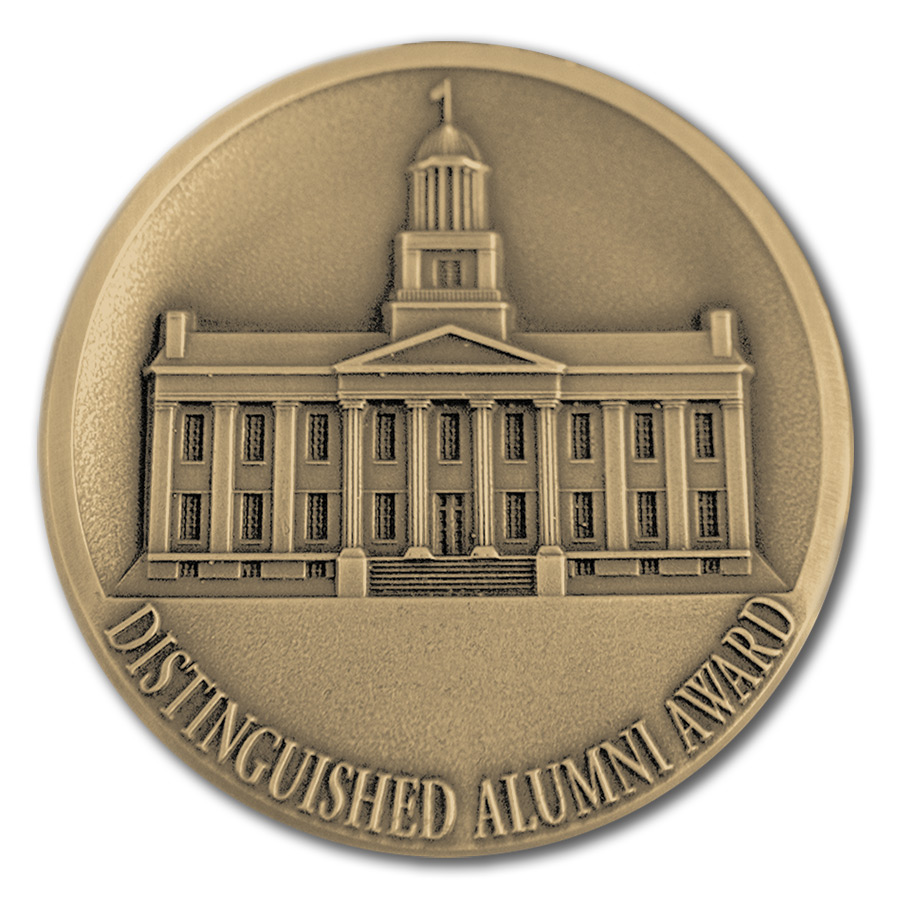 Henry B. Hook
---
Henry B. Hook, retired Davenport newspaper publisher, has long been an enthusiastic booster of the University of Iowa.
Hook started his journalistic career at the UI in the depression years. He earned his board by working at University Hospitals and his tuition by serving as news editor and sports editor for the Daily Iowan.
When Hook graduated with a B.A. degree from the UI School of Journalism in 1933, his optimism and journalistic ability earned him a position as editor of a small Iowa newspaper. Though from a class, he was one of only two journalism students to find work at graduation time that year.
Henry Hook has always been one to enthusiastically embrace opportunity to accomplish his goals. At the University of Iowa he has responded frequently by lending his stirring voice and endless energy to one cause or another. He has been a member of the Alumni Association Board of Directors, a member of the search committee for a new director of the School of Journalism, a main speaker at the annual Finkbine Dinner, a J.F. Murray lecturer at the School of Journalism, a co-chairman of the class gift committee for 1933 graduates, and is a member of the advisory committee for the School of Journalism. He was an early member of the President's Club and is a lifetime member of the Alumni Association.
Hook's career encompasses nearly 50 years of a newspaper and broadcasting executive. In 1937, he joined the Lee organization at Mason City and was an original board member of Lee Enterprises, Inc., which owns 25 newspaper, radio, and TV operations in a dozen states. When he retired in 1974, Henry Hook had devoted 21 years as publisher of Davenport newspapers.
Always a writing newspaperman, his career has included coverage of several Democratic National Conventions and writing from African and Asian trouble spots while on tour under the auspices of the U. S. State Department.
Closer to home, Hook has rallied the troops with volunteer work that has touched practically every civic organization in the Greater Quad-Cities. His life offers a vivid example of what one person can do—for his profession, his university, and his community.