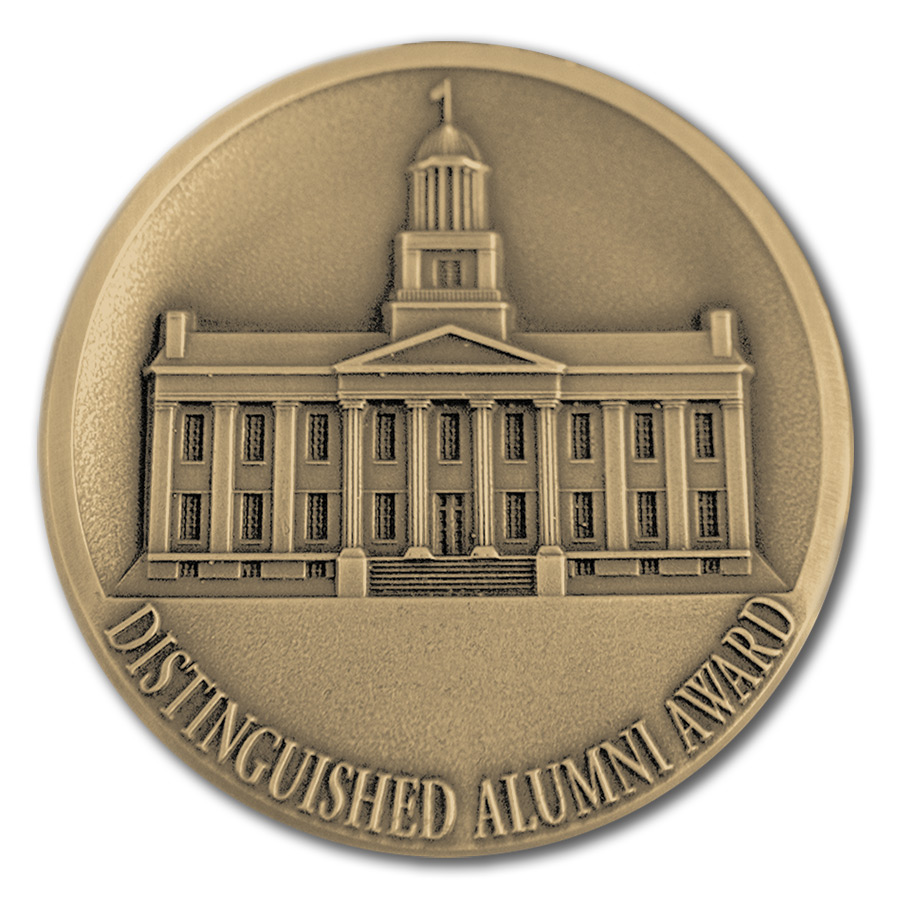 Lee A. Daniels
---
Lee A. Daniels, 65BA, Speaker of the Illinois State House of Representatives during the 1995-97 legislative session, has earned national recognition as one of the nation's top ten legislators for his unceasing devotion to his constituents in DuPage County. A member of the Illinois House since 1974, Daniels served as its highly effective minority leader from 1984-95, a position he serves in today.
Throughout his tenure as Republican leader of the House, Daniels has worked proactively with the legislature to develop successful plans promoting fiscally responsible state spending, producing better schools, improving Illinois's business climate, and fighting for property tax relief.
In addition to his exceptional leadership abilities, Daniels is responsible for a diverse body of legislative initiatives. The hundreds of laws authored by Daniels include measures ranging from anti-stalking legislation to tax cap legislation to bills assisting the developmentally disabled. His work on behalf of people with disabilities has earned Daniels awards from several organizations, including the National Federation for the Handicapped, the Chicago-based Community Awareness Unlimited, the Illinois Association of Rehabilitation Facilities, and the Alliance for the Mentally Ill.
Motivated by nonpartisan concerns, Daniels' legislative agenda reflects his devotion to helping those who most need it. He led the movement to reform Illinois's child welfare system through tougher child support collection efforts and to extend medical and day-care benefits for people who leave the welfare rolls to take a job. He has strongly pushed legislation that guarantees the availability of health insurance. On a similar front, he sponsored a law that demands early intervention to address the growing phenomenon of cocaine-addicted babies and infants.
Daniels has proved to be a strong advocate for the state of Illinois and DuPage County. He has proposed numerous measures to improve safety and reduce noise at O'Hare International Airport, and when torrential flooding hit Chicago's suburbs in 1987, Daniels responded immediately, unveiling an extensive program to ameliorate flood problems in the region. He is regarded as the architect of the Illinois "Fast Track" Legislative agenda, out of which arose sweeping reforms to Chicago's once-troubled school system and the state's tort liability system. The initiative brought Daniels national recognition as an innovative lawmaker.
Daniels has been recognized as an outstanding statesman on the national level for his work on major issues that affect Illinois. Since 1977, he has served in the National Conference of State Legislatures (NCSL), and organization dedicated to increasing the presence of state legislatures in our nation's capital. Daniels served as president of NCSL, concluding his term in 1990. His work in the conference earned him the prestigious Bill Brock Award in 1991 for outstanding leadership. In 1984, Daniels received the NCSL's award as one of the country's top ten legislators. These awards were conferred by Presidents Ronald Reagan and George Bush.
An attorney with the highly respected Chicago firm of Bell, Boyd and Lloyd, Daniels is a member of the UI Alumni Association's Directors' club and the UI Foundation's Presidents Club.