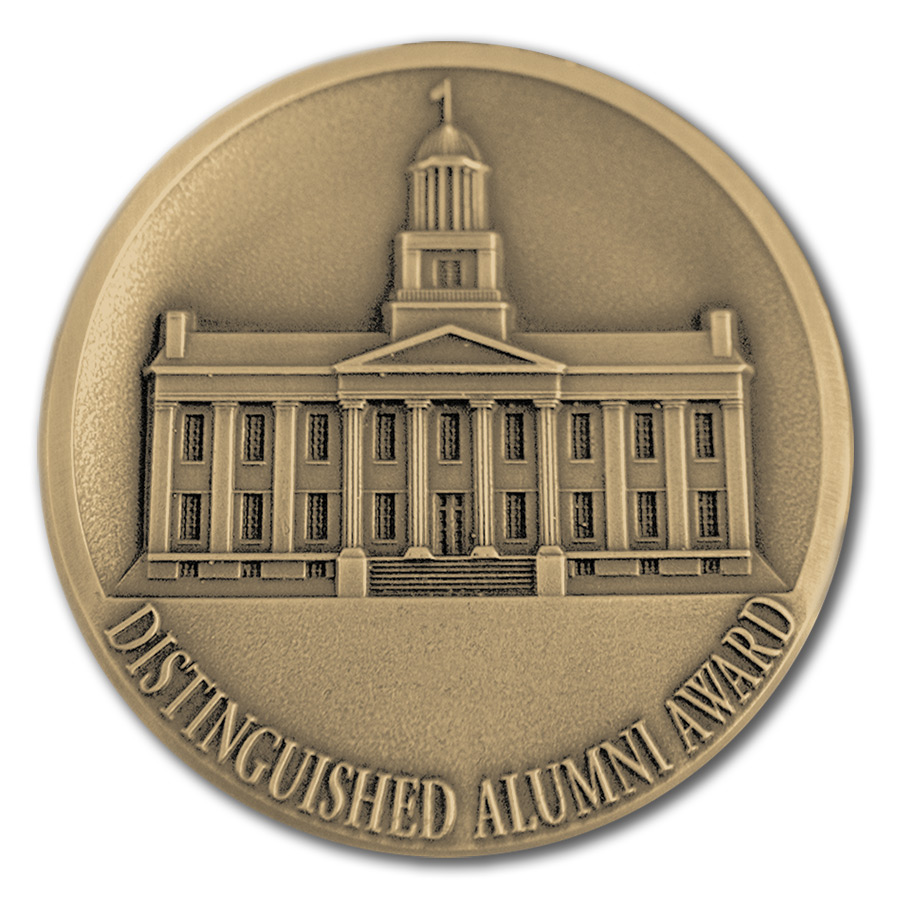 Daryl K. Granner
58BA, 62MD, 62MS
Achievement 2001
---
Daryl K. Granner, 58BA, 62MD, an international leader in molecular biology research, is held in high esteem among doctors and biologists as an extraordinary physician, a superb teacher, an inventive scientist, and a creative leader and administrator.
Granner rose to academic success early. Shortly after arriving at the University of Iowa in 1970 as a faculty member in the Department of Internal Medicine, Granner was appointed director of the department's Division of Endocrinology and Metabolism. The youngest person ever to achieve the position of division director in that department, Granner gained further recognition in 1979 as founder and first director of the UI's Diabetes and Endocrinology Research Center. In that position, he initiated imaginative inroads into cellular and molecular research on hormone action.
Granner gained worldwide recognition for his research. Heralded for his pioneering studies on the regulation of gene transcription by insulin and for applying the principles of molecular physiology to diabetes, for more than 40 years he has maintained an impressive publication record in the most outstanding peer-reviewed journals. Through his research and by establishing a superlative Department of Molecular Physiology within the School of Medicine at Vanderbilt University, he also built one of the leading centers for diabetes research in the United States.
Nominated twice by fourth-year UI medical students for the Teacher of the Year Award, Granner has excelled as an educator, as well. In large part due to Granner's work, Vanderbilt University Medical Center was listed at number 16 in a recent U.S. News & World Report ranking. Under his leadership, Vanderbilt's Department of Molecular Physiology and Biophysics has become one of the leading departments in the world in this discipline. Granner propelled his department to an enviable ranking in research support, attracting more national funding by 1998 than any other physiology department in the country. Granner also took over the medical scientist training program at Vanderbilt, and it grew into what is now widely regarded as the best training ground for the physician-scientist.
Granner is now the Joe C. Davis Professor of Biomedical Science and the director of the Vanderbilt Diabetes Center, as well as professor of molecular physiology and biophysics, and professor of internal medicine. He continues to play a major role at Vanderbilt as a teacher and as an advisor for a number of programs and plans, and he helps write and edit the widely used textbook, Harper's Biochemistry, now in its 25th edition and translated into nine languages.
Granner is a member of the UI Alumni Association's Directors' Club.