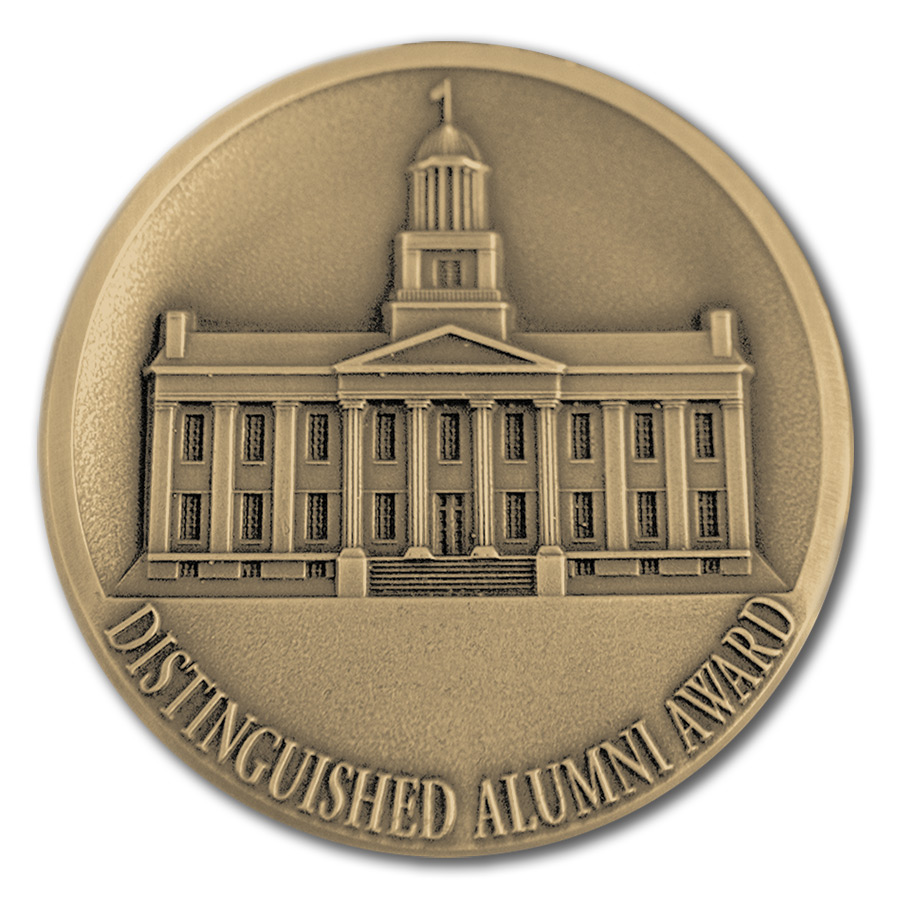 Terrence J. Mulligan
---
Terrence J. Mulligan, 68BS, 68SE, past president and seven-year member of the UI Alumni Association's board of directors, has been an outstanding advocate of the University of Iowa on many fronts.
Mulligan's family ties to Iowa go way back. In 1881, his great-grandfather graduated from the Iowa law school, followed by his son (Mulligan's grandfather), who received a law degree in 1913. Mulligan's own introduction to the UI came in the mid-sixties, when he received a football scholarship to play for the Hawkeyes. Although Mulligan remembers that Iowa's 1964, 1965, and 1966 gridiron teams lost more games than they won, he also says those years as a Hawkeye still make him proud and that his association with the UI has enriched his life immeasurably.
After graduating from the UI and completing his distinguished military service as a U.S. Army officer in 1970, Mulligan undertook a highly successful career with the American Hospital Supply Company, later acquired by Baxter International, Inc. While working as a corporate vice president at American and Baxter, Mulligan became a strong advocate for Iowa's students and projects, providing a conduit to the top administration and a contact for many students who went on to serve the company at important levels.
In the late 1980s, Mulligan joined the UI Alumni Association Board of Directors, and he was elected its president in 1994. During his tenure on the board, Mulligan oversaw a search for a new executive director of the Alumni Association, presided over a tough budget reduction process, and generally guided the organization through a vastly improved redefinition of its relationship with the UI.
In addition to his service to the Alumni Association, Mulligan has rendered yeoman service to the Henry B. Tippie College of Business by serving on its Board of Visitors since 1995. He has also contributed to the UI by serving as a guest lecturer, both in the business college and in the Department of Health Management and Policy in the College of Public Health.
Mulligan is also one of a few to be honored by two Iowa governors. In 1966, Governor Harold Hughes recognized him as the Outstanding Athlete in the Amry Brigade of Cadets. Thirty years later, Governor Terry Branstad conferred upon him Iowa's Outstanding Individual Volunteer Award.
Mulligan is a member of the UI Alumni Association's Directors' Club Honor Circle and a member of the UI Foundation's Presidents Club.