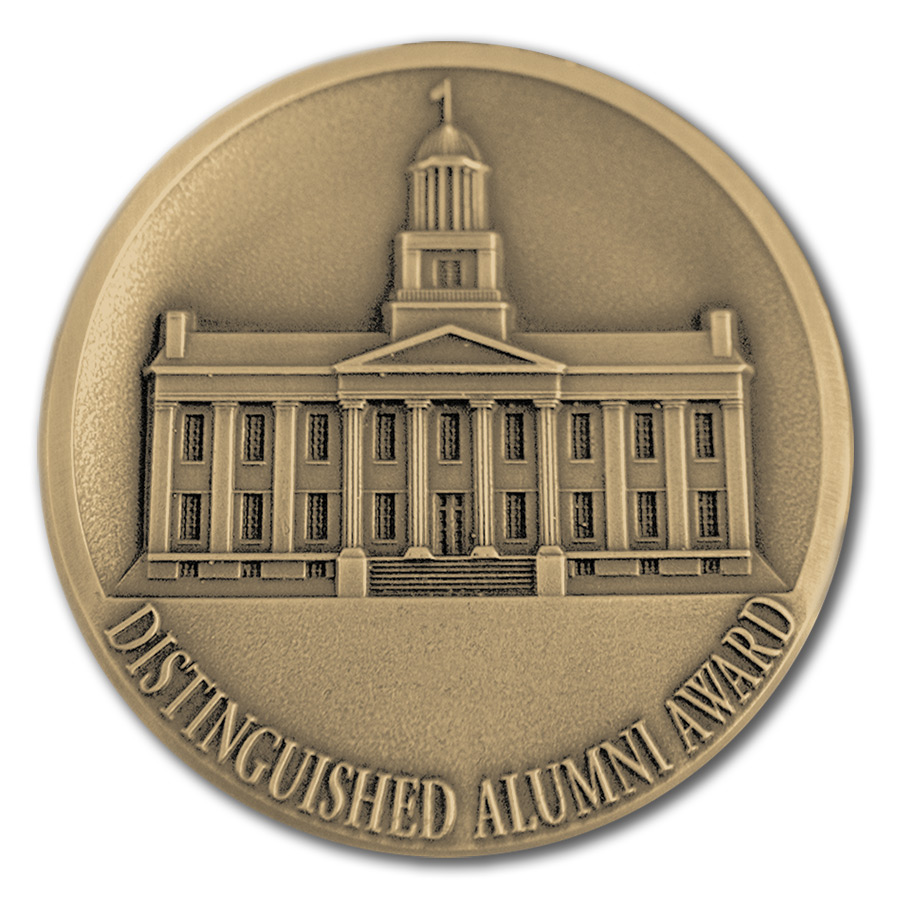 Richard C. Johnston
---
Richard C. Johnston, 58MD, 68R, falls into that select group of unusually talented and innovative medical professionals who have achieved recognition as both a physician and biomedical inventor-to the benefit of his patients and the UI College of Medicine.
In 1978, Johnston invented the "Iowa Total Hip," a revolutionary prosthetic hip joint that has made Iowa a synonym for biomedical excellence and innovation among orthopedic surgeons around the world. An Iowa native, Johnston has developed and patented several other medical devices, including a socket component used in hip replacement surgery. His personal surgical skills and the devices he has developed have given new mobility, independence, and hope to thousands of grateful patients over the years.
After receiving his medical degree in 1958, Johnston interned at Madigan Army Hospital in Tacoma, Washington, continuing his military service at Luke Air Force base in Arizona. He returned to Iowa City for an orthopedic residency (1964-67) and fellowship (1967) at University of Iowa Hospitals and Clinics. During his fellowship, Johnston served as clinical instructor in the Department of Orthopedic Surgery. At the same time, he began to explore new techniques for hip surgery and to investigate devices for hip replacement. In 1970, Johnston left Iowa City to join a private medical practice in Des Moines, but he continued to maintain close ties with faculty members in the UI Department of Orthopedic Surgery.
Working closely with private industry and the UI Foundation, Johnston arranged to share the royalties from many of his biomedical inventions, adding to his already generous support of the University of Iowa. The Johnston Fund for Orthopedics is an endowed resource used by the department to encourage research by orthopedic residents and faculty members-in effect serving to encourage the creativity that will, in turn, fuel future medical inventions.
In addition to his continuing relationship with UI Hospitals and Clinics, Johnston has generously contributed to the Hardin Health Sciences Library, the Carver-Hawkeye Arena/Recreation Campaign, and the Carroll B. Larson Professorship in Orthopedic Surgery.
Johnston is a life member of the UI Alumni Association and a member of the UI Foundation's Presidents Club.