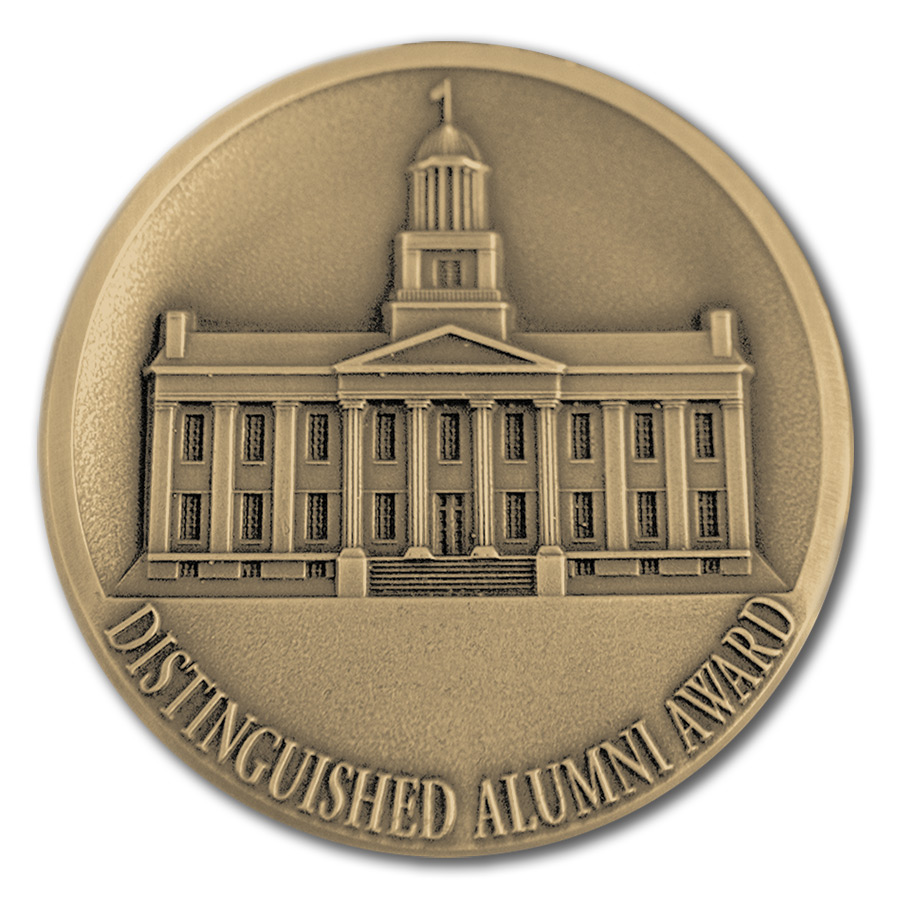 Tom Brokaw
---
Tom Brokaw, anchorman and managing editor of "NBC Nightly News," only attended the University of Iowa for one year, but he is a loyal and generous alumnus of the institution.
After graduating from the University of South Dakota (USD), Brokaw enjoyed a swift rise to prominence in his field of broadcast news. Following positions as a news editor in Omaha and Atlanta, Brokaw became a reporter, correspondent, and anchorman at KNBC-TV in Los Angeles in 1966. From there he progressed to White House correspondent and anchorman of NBC's "Saturday Night News" in 1973. He hosted NBC's "Today" show from 1976 until he achieved his current position in 1982.
As correspondent for NBC, Brokaw covered the US presidential elections in 1968, 1972, 1976, and 1980, and he anchored the network's coverage of the 1984,1988, and 1992 presidential campaigns. His coverage of world-changing events such as China's Tiananmen Square massacre and the destruction of the Berlin Wall has earned critical acclaim.
Brokaw has received numerous awards for excellence in his profession, including an Emmy Award for his coverage of the Romanian revolution. He received the Alfred I. DuPont Award in 1987 for "A Conversation with Mikhail S. Gorbachev" and the George Foster Peabody Award for "To Be an American."
Besides his bachelor's degree in political science from the USD, Brokaw has earned honorary degrees from many institutions, including the University of Notre Dame, Washington University, Syracuse University, Boston College, and Duke University. Currently, he serves as an adviser to the Howard University School of Communications.
But Brokaw's ties to the University of Iowa remain strong. He has generously shared his time and professional abilities with the school on a number of occasions. Brokaw served as a Steering Committee member for the UI Foundation's Iowa Endowment 2000 Campaign and has met with and addressed the Foundation's board of directors a number of times in recent years. He provided the voice-over narration for a Hawkeye football highlights video in 1991, and one year later, he delivered a Distinguished Alumni Lecture entitled "America's Challenge: Preparing for the Millennium." Most recently, Brokaw narrated the "Portrait of Iowa" documentary.
During a visit to the UI a few years ago, Brokaw noted, "I love coming back to Iowa, and the University of Iowa especially, because the institution reflects what we have to offer the world." Brokaw's relationship with the UI has shown what he has to offer: a keen intelligence, superb professional abilities, and a caring and charitable nature.
A very generous contributor to many areas of the university and a member of the Foundation's Presidents Club, Brokaw contributed high-level support for the Iowa Endowment 2000 Campaign, the Student Aid Fund, and the UI Foundation Vitality Fund, which provides unrestricted support for the Foundation's operations and activities.
The UI Alumni Association selected Tom Brokaw to receive the Distinguished Alumni Award in 1996.