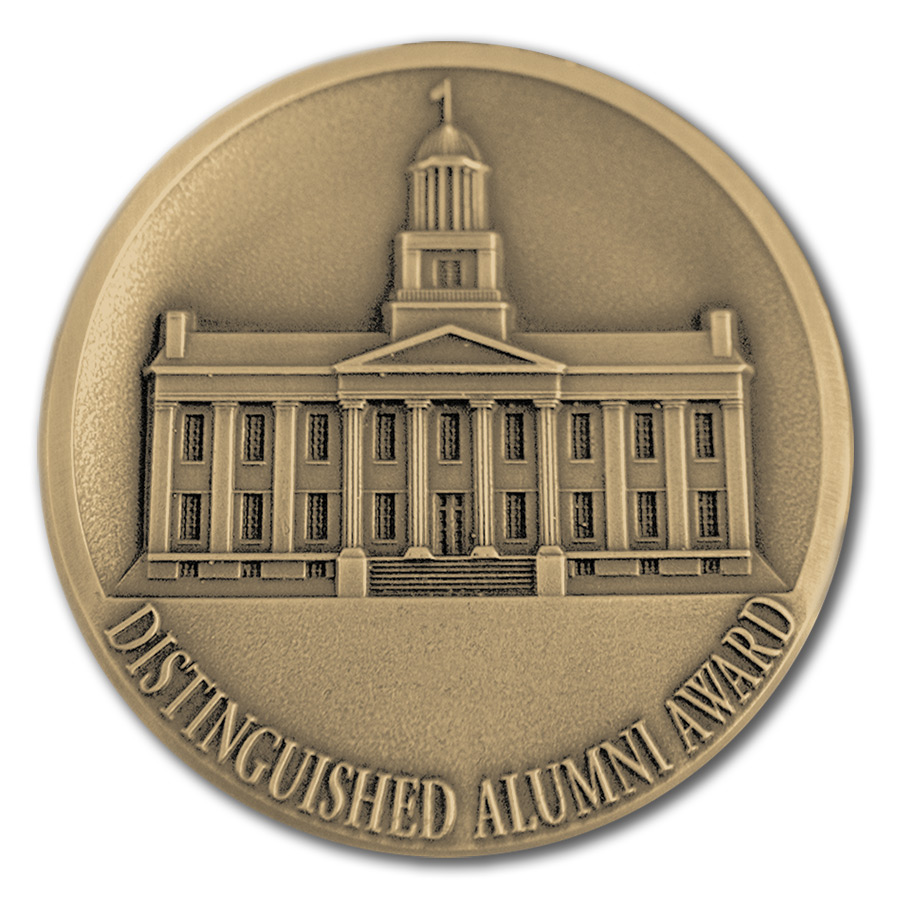 David Buchanan
58BSEE, 63MS
Achievement 1996
---
David Buchanan, 58BSEE, 63MS, has achieved outstanding financial and technological success through his entrepreneurial spirit and common sense management style. He has combined innovative engineering expertise, exceptional management skills, and financial insight to achieve prominence in one of the world's most volatile and competitive industries.
Buchanan served in the Marine Corps from 1950 to 1953. Wounded in action in Korea, he received the Purple Heart. He was medically discharged and entered college at Bradley University, transferring early on to the University of Iowa. After graduating, he worked in various technical and managerial positions with Fortune 500 companies, including general Dynamics and Bendix. He soon launched the entrepreneurial phase of his career, founding and investing in young high-technology companies and building them into flourishing enterprises.
The highly successful businesses Buchanan founded have helped the U.S. continue to be a player in international computer and electronic technology. With his own funds and small amount of venture capital, Buchanan started Peripherals, Inc., in 1967. The company, which designed and tested disk drive equipment, grew until it was acquired two years later in a significant stock swap with a publicly listed company. After a short retirement, Buchanan then launched Talos Systems, Inc., which he built to great success in only eight years. Now owned by Lockheed, the Talos Company has become the largest supplier of digitizers in the world.
In 1985, Buchanan again came out of retirement to rescue Three-Five Systems, Inc. When Buchanan took control, Three-Five's manufacturing plant in Manila, the Philippines, employed only 150 people; a water-fab facility that was soon closed in Troy, New York, employed about 100 people; and the company's headquarters in Tempe, Arizona, had a skeleton crew of 16. There were few engineers in the company. Today, the company that designs and manufactures light-emitting diode (LED) and liquid crystal display (LCD) components for consumer electronics, mail processing equipment, and optical scanners, employs 300 engineers and 1,100 other personnel in Manila, while the home office has grown to employ 200 additional personnel. The company has captured about 20 percent of the world market in electronic display components for cellular telephones and it has recently moved into a new $22 million headquarters that will be the largest LCD-producing facility in North America.
Three-Five has flourished under Buchanan's leadership and is now one the fastest growing companies on the New York Stock Exchange, His success has earned kudos for the company from Fortune, the New York Times, and Business Week.
Buchanan's generosity to the UI College of Engineering, including an endowed scholarship, will help ensure a steady supply of well-prepared engineers that high-tech, consumer-oriented companies demand. A member of the Foundation's Presidents Club, Buchanan has supported the college-wide development fund and the Engineering Student Loan Fund.