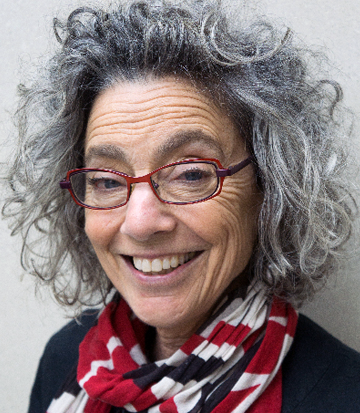 Nancy Frank Hauserman
---
Nancy Frank Hauserman, 76JD, spent more than three decades at the University of Iowa as a leader and scholar who invested in worthy causes, created new opportunities, and helped change students' lives.   
The retired professor, associate dean, and ombudsperson has had a profound effect on the university in all her roles. Throughout her years on campus, she exemplified what it means to be a mentor, an innovator, a feminist, an academic, and an activist.
After finishing law school and working in the legal field, Hauserman accepted a position as a lecturer and visiting professor in what is now the UI Henry B. Tippie College of Business. She became a full professor in 1995 and also took on various leadership roles in the university, including as associate dean of the college's undergraduate business program. Though she retired in 2013, Hauserman still teaches MBA students in Hong Kong and Italy.
A strong believer in the importance of undergraduate education, Hauserman was instrumental in developing a number of student-focused programs at Tippie, including the Hawkinson Institute for Business Finance, the Tippie Early Admission Program, the Tippie Senate, and the Tippie Young Alumni Board—which became a model for other UI colleges.
Amanda Miller, a 2002 UI business graduate, worked closely with Hauserman as a student in establishing the young alumni board. Miller remains close to her former professor: "I trust her advice. She never tells me which road to take, but instead helps me evaluate the options so I can be confident in my own decision. My hope is that, one day, someone will admire and respect me as much as I do Nancy Hauserman."
UI graduates such as Miller also have Hauserman to thank for launching the Judith R. Frank Business Communication Center. Named in honor of Hauserman's mother and funded by her father, this center—one of the first of its kind in the nation—helps undergraduate students improve their writing and public speaking skills.
Such innovative contributions extend beyond the Tippie College of Business. Hauserman also used her expertise in the areas of whistleblowing, women and employment law, and business ethics to play a pivotal part in several research projects for the university's Council on the Status of Women, which gathered data about incidences of sexual harassment on campus.
Additionally, she was a fellow of the UI Center for Human Rights and served on the Diversity Review Task Force, the Year of the Arts and Humanities steering committee, and the national steering committee for the UI Foundation's Good. Better. Best. Iowa. fundraising campaign. She currently serves as president of the UI Retirees Association.
For her commendable work at Iowa, Hauserman has received such accolades as the Michael J. Brody Award for Faculty Excellence in Service, the Jean Jew Women's Rights Award, and the Hancher-Finkbine Medallion.
Karla Miller, former executive director of the UI Rape Victim Advocacy Program, for which Hauserman was a volunteer emergency advocate and board member, says "Nancy strives to live her life by the tenets she teaches others."
An extraordinary teacher and role model, Nancy Hauserman has helped shape a new generation of business leaders—and an improved University of Iowa community.
Hauserman is a life member of the UI Alumni Association and a member of the UI Foundation's Presidents Club.