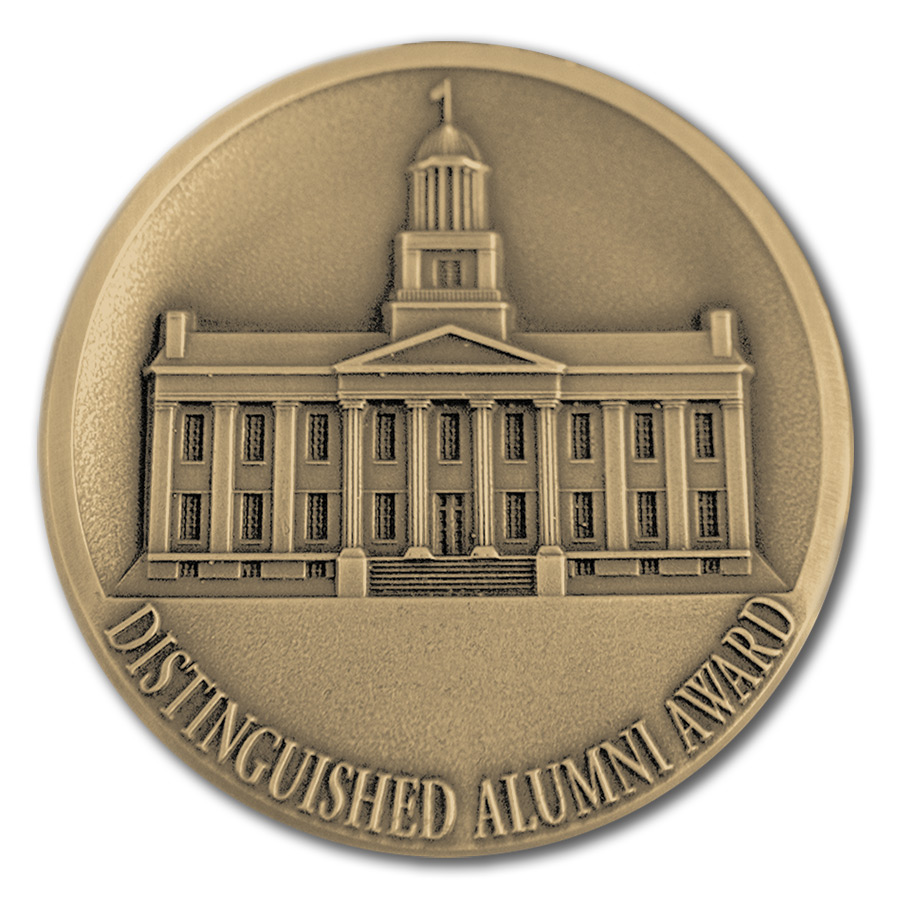 H. Rand Petersen
---
Rand Petersen, 51BA, has dedicated much of his life to others through civic and charitable activities in his community and at the University of Iowa. He and his wife, Mary Louise Anneberg Petersen, 51BA, are pleased to carry on family traditions of volunteerism and active support of deserving projects.
After graduating from the UI, Petersen joined the family business, the Shelby County State Bank, in Harlan Iowa. He assumed the bank's presidency in 1970 and was named chairman in 1985. Now retired, Petersen maintains an active role as chairman of the board of the bank and in this capacity he assisted his community through economic development activities.
Petersen was the principal driving force behind numerous hospital and civic organization expansion plans in Harlan during the 1970s and 1980s. In large part because of the tremendous amount of support and financial investment that has been placed back into the community, chiefly through Petersen's guidance and leadership, Harlan has prospered. When compared to communities of similar size in western Iowa, Harlan stands out, offering its citizens a high quality of life.
Petersen has also worked to preserve and improve his family's farm as a resource for generations of Iowans. The farm has now been deeded to the Iowa Department of Natural Resources as a prime wildlife area. Petersen firmly believes that his commitment should benefit others and that he owes both his community and his university a debt of gratitude.
When the University of Iowa Foundation was established shortly after Petersen's graduations, he and his wife began making annual contributions through the Foundation to support a number of university programs, including the College of Education, the Iowa Women's Archives, UI Libraries, Old Capitol, the Museum of Natural History, the Museum of Art, Hawkeye athletics, and the UI Alumni Association. Their support also includes generous gifts for unrestricted use, providing a critical resource that can be directed toward areas of greatest need at the university. Petersen served on the national committee for the Hawkeye Arena Recreation Campaign and has been an active member of the advocates of UI Hospitals and Clinics.
In addition, the Petersen's have established the Mary Louise Petersen Endowed Chair in Higher Education in the university's College of Education. They are members of the College of Liberal Arts Dean's Club, the UI Alumni Association's Directors' Club, and the Foundation's Presidents Club.
H. Rand Petersen is proud to say that the four Petersen children-Steve, Katherine "Kap" Linder, Allen, and Lynn Kindem-are all graduates of the University of Iowa, while the ten Petersen grandchildren are yet to enroll.