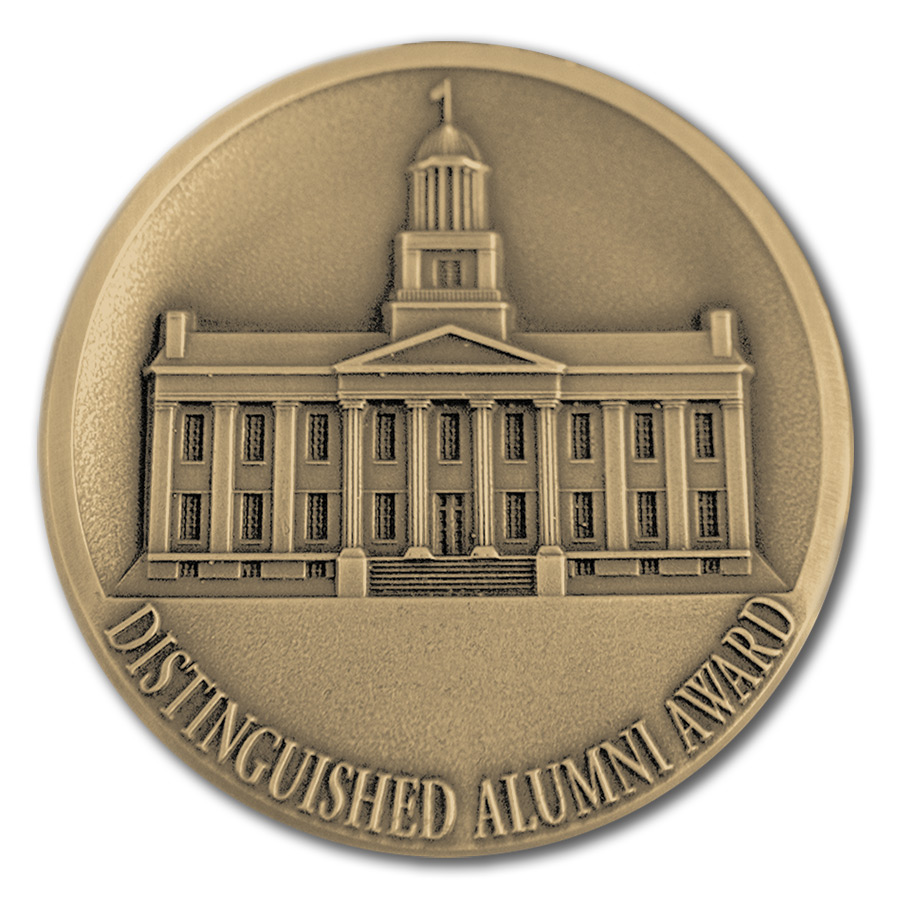 Janet (McNeill) Bywater
---
Janet McNeill Bywater, 35BA, and the late Ray L. Bywater, 33BA, have been known by scores of people as "Mr. And Mrs. University of Iowa" for their role as unofficial ambassadors for the UI.
Ray Bywater, who passed away last November, was active in countless university programs over the past 60 years. A fan of all Hawkeye sports, he was an unmatched Iowa football booster. He attended his first home football game in 1918 at the age of seven and had missed just four home games since what is now Kinnick Stadium was constructed in 1929. A friend of gridiron great Nile Kinnick, Ray Bywater was instrumental in establishing the Kinnick Memorial Scholarship.
Following her own interests, Janet Bywater has been involved with university programs ranging from dental school studies, to the Hancher Guild, to the Old Capitol restoration project. She has touched many UI departments, donating vintage clothing to UI theaters and historical items to the libraries, serving as a student orientation hostess, and helping new faculty find housing. Always eager to continue learning, she audited one university course each year for many years.
Over the decades, the Bywater home has been an informal hospitality headquarters for alumni and friends who returned to campus with their children and grandchildren for homecomings, reunions, and other get-togethers. The Bywaters are members of the Alumni Association's Old Capitol Club and their family business, Economy Advertising, is a Presidents Club Associate. In their life, their work, and their dedication to the UI, the Bywaters have exemplified loyalty and public-spiritedness.