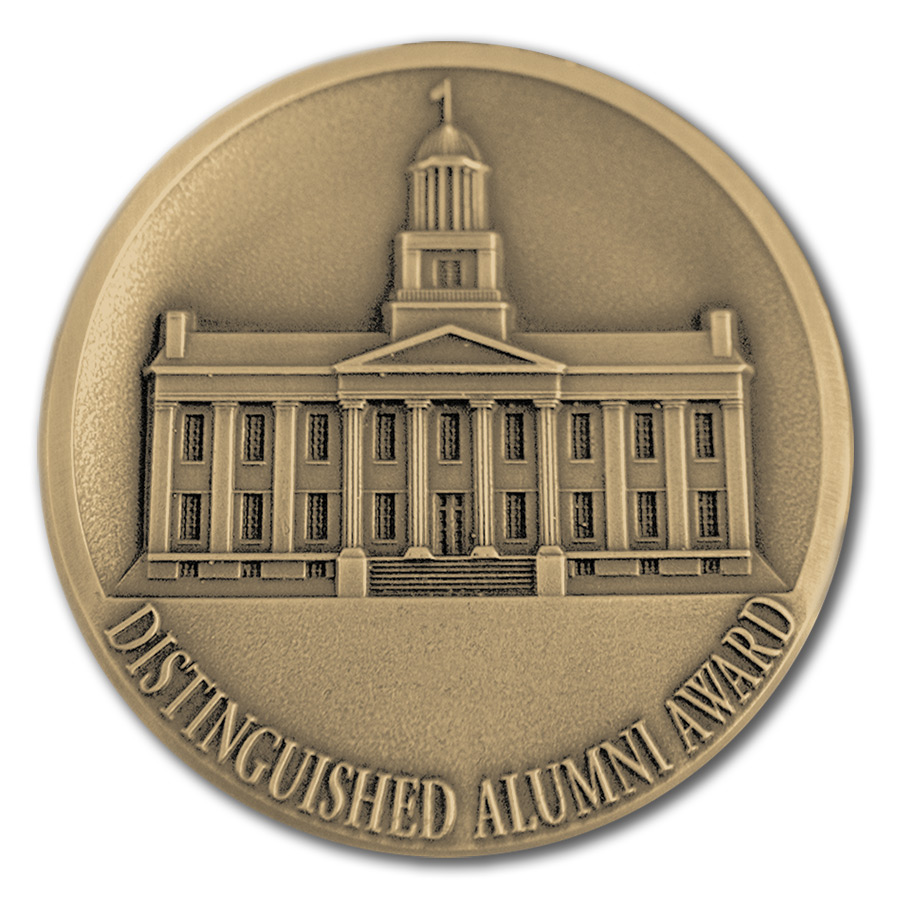 Marian Rees
---
Marian Rees, 51BA, personifies a rare Hollywood success story: not the beauty-discovered-in-malt-shop myth, but the hard-earned success of an intelligent, competent, and motivated woman who worked her way up from receptionist to award-winning producer in an industry not that conscientious about providing executive opportunities for women.
Marian Rees credits her Iowa upbringing in a family that stressed social activism for a large part of her barriers-breaking style as a producer. She was born in Le Mars, Iowa, and graduated as valedictorian of her high school class in Carroll. While a sociology major at the University of Iowa, she was president of the Freshman Women's Council and a drummer in the Scottish Highlanders.
Rees landed a job as receptionist with NBC in Hollywood a year after graduation. That began a decade of rapid promotions—production secretary for "The Dennis Day Show," production assistant with "Lux Video Theatre," and assistant to the producer of "The Frank Sinatra Series."
Her big break arrived in 1959, when she was named associate producer for Bud Yorkin on "An Evening with Fred Astaire." That live NBC special garnered 11 Emmy Awards and resulted in Rees's 15-year association with Yorkin and his partner Norman Lear at Tandem Productions. As vice-president and production executive, she contributed to the entire first season of "All in the Family," the pilot for "Sanford and Son," and numerous features and specials.
In 1973, she became executive in charge of development for Tomorrow Entertainment, which produced the Emmy sweeper The Autobiography of Miss Jane Pittman. The television groundbreaking of that film would become Marian Rees's trademark. During her stint with Tomorrow Entertainment, she helped produce Tell Me Where It Hurts, the first TV movie to examine women's consciousness raising groups. For EMI Television in 1976, she conceived and produced the docu-dramas Orphan Train, about 19th century homeless children, and One in a Million: The Ron Le Flore Story, about the black, ex-convict baseball star.
While vice-president at NRW Company Features Division, Rees was executive producer of The Marva Collins Story, a movie portraying the nationally acclaimed educator's work with inner-city students. It was the first of six Hallmark Hall of Fame Presentations she has produced, five of them—Love Is Never Silent, The Resting Place, The Room Upstairs, Foxfire, and the upcoming Home Fires Burning—through her independent company, Marian Rees Associates, established in 1981. Another Rees film, Little Girl Lost, aired in April on ABC.
Though her programs generally address some social concern, none has done so more poignantly than Love Is Never Silent, starring Mare Winningham as the hearing daughter of deaf parents. A forerunner to Children of a Lesser God in its casting of deaf actors, Love is Never Silent won Emmys for Best Comedy/Drama Special and Outstanding Directing in a Miniseries or Special.
In her most admirable way, Rees is still beating the odds in the board rooms of Hollywood. Among many professional and civic affiliations, she has been a presiding officer for both the Academy of Television Arts and Sciences and the Gwen Bolden Foundation, an organization that offers a supplemental education program for disadvantaged youths at risk. And, when all three major networks spurned her film Between Friends, presumably because it was about women in their 50s, Rees fought until she got it aired on HBO.
Considering that film's subsequent good reviews, high ratings, and ACE Cable Award, television's moguls might want to take more cues from Iowa's Marian Rees.