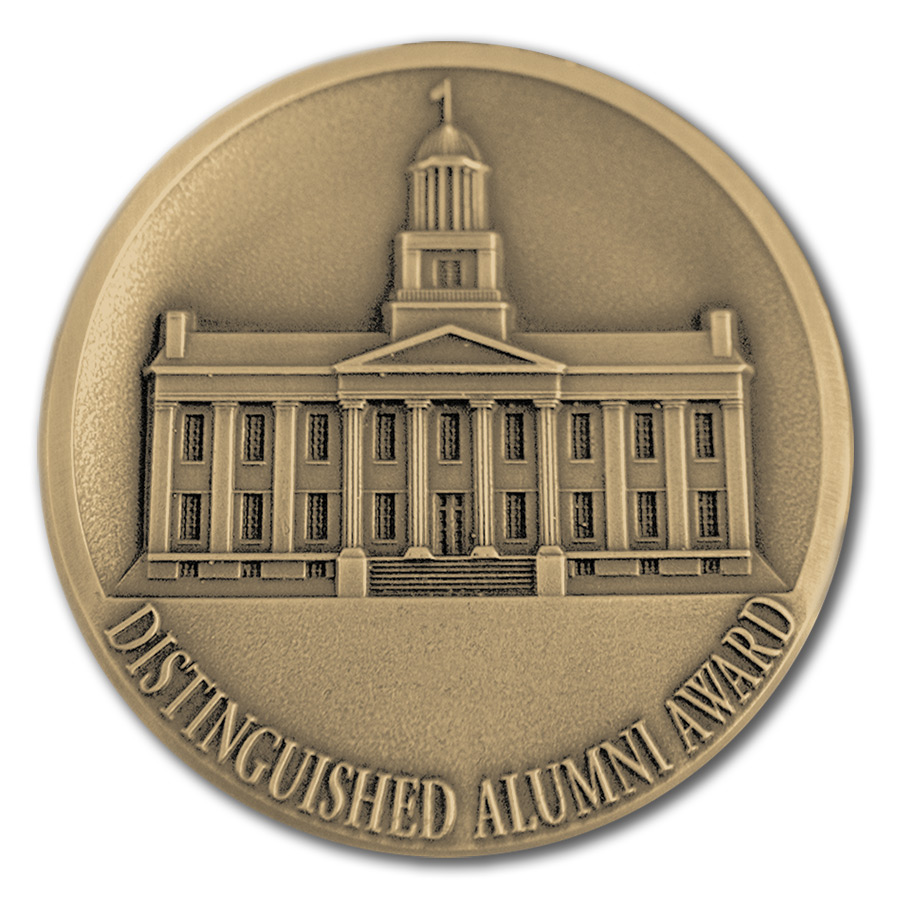 Robert J. Osterhaus
52BSP, 12DSC
Service 1997
---
Robert J. "Bob" Osterhaus, 52BSP, 12DSC is a small town pharmacist with an international reputation. A native of Dyersville, he left the UI and served two years in the US Army before beginning his career in Anamosa, where he worked as a staff pharmacist for 11 years. In 1965, he purchased a community pharmacy in Maquoketa and gave it his family name. Since then, he has worked tirelessly to serve the health needs of Maquoketa, while becoming increasingly involved in various national and international pharmacy organizations.
In 1972, Osterhaus was appointed to a six-year term on the Iowa Pharmacy Board of Examiners and served as its chair from 1974-76. In 1983, he was elected president of the Iowa Pharmacist Association and served on the board of directors of the American Pharmaceutical Association (APhA). He was elected president of the APhA in 1991.
Osterhaus' work as a member-and then president-of the APhA successfully advanced his earlier vision of optimal drug therapy management. Recognizing the need for pharmacists to assume the responsibility for drug therapy outcomes and to reduce the costs that result from inappropriate drug use, Osterhaus used his APhA presidency to push for further reforms.
While serving on the Executive Committee of the Community Pharmacy Section of the Federation Internationale Pharmaceutique (FIP), Osterhaus and his international colleagues advocated worldwide practice standards in which pharmacists accept responsibility for drug therapy outcomes. This movement takes the best of the clinical pharmacy models and the best of the primary care delivery models and fills a major void in health care delivery system as they exist in many parts of the world. The UI College of Pharmacy is among the world leaders in providing the education model for this behavior change.
Osterhaus' work in the international arena has also enabled him to improve pharmaceutical care closer to home. A genuine community leader, he views Osterhaus Pharmacy not just a drugstore, but as a health center committed to better health for Maquoketa residents.
In January 1995, he turned over controlling interest in Osterhaus Pharmacy to his son Matt and daughter-in-law, Marilyn, both UI grads. One year later, another opportunity presented itself when Osterhaus was elected to the Iowa State House of Representatives. This gives a new venue to his outstanding career as a pharmacist whose influence has been felt at the local, state, national, and international levels.
Osterhaus is a member of the UI alumni Association's Old Capitol Club and the UI Foundation's Presidents Club.