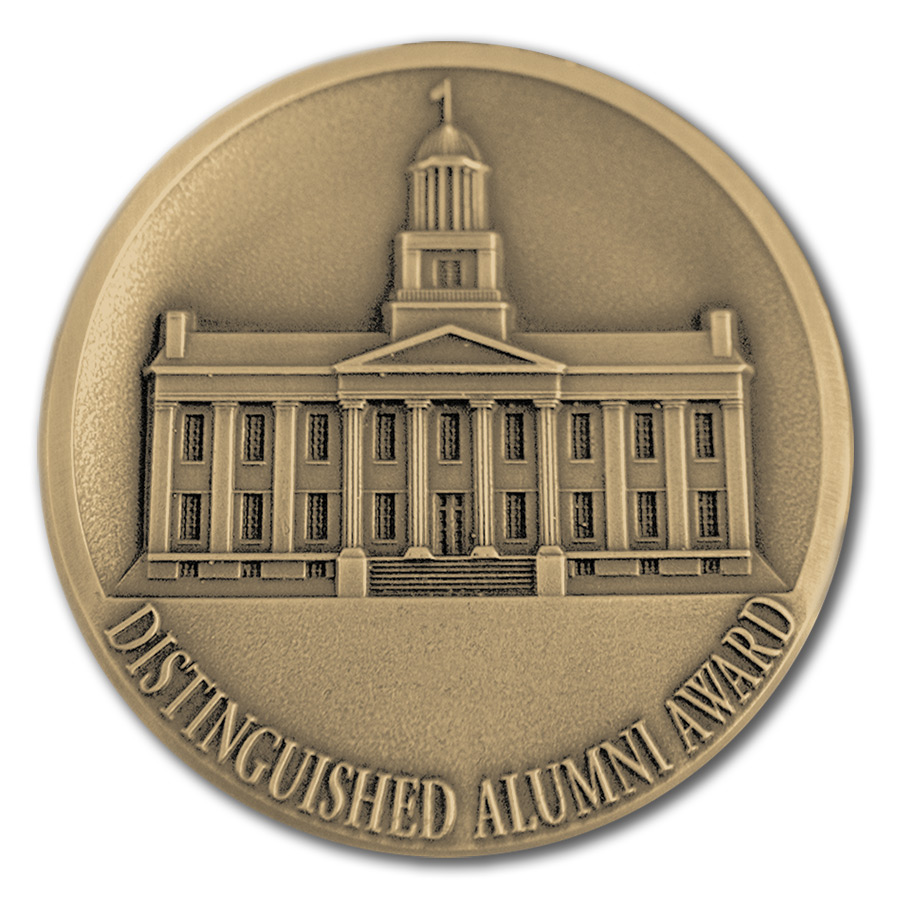 Mary Elda Kautz
---
Mary Elda Kautz, of Muscatine, may have graduated from Northwestern University in Evanston, Illinois, but she has wholeheartedly adopted the University of Iowa as her own. Mary Elda is one of the UI's most generous and loyal friends, although her support has most often been proffered behind the scenes.
Dick Kautz, 39BSC proposed to Mary Elda Stein on the Iowa Memorial Union footbridge more than 50 years ago, setting the stage for a long history of magnanimous support to the University of Iowa by the entire Kautz family.
Through Mary Elda's encouragement, the Kautz family and the Kent-Stein Foundation have extended nearly every corner of the UI campus from the restoration of Old Capitol to the construction of Carver Hawkeye Arena, to Hancher Auditorium and other areas of the performing arts, to the endowment of a faculty chair through the Iowa Endowment 2000 Campaign, and to the College of Business Administration's new building. Most recently, Mary Elda presented a leadership gift for the Center for University Advancement. Mary Elda, Dick, and each of their eight children are members of the UI Foundation's Presidents Club.
Mary Elda has also participated in a variety of university- and foundation-related activities and events, particularly during the ten years that Dick served as a member of the foundation's executive committee and chair of the board of directors. Her gracious hospitality in hosting board meetings and spouse events demonstrates her dedication and thoughtfulness toward the University of Iowa.
Mary Elda's principal outside involvement has been with the PEO sisterhood for more than 50 years. She has been a member of four PEO chapters and served as a chapter founder, president, and delegate to the 1947 national meeting in Los Angeles.
Mary Elda's first priority has always been as a homemaker. Even today, she spends a lot of time with her eight children, 19 grandchildren, and her great-grandson.